Greer's Daily Dose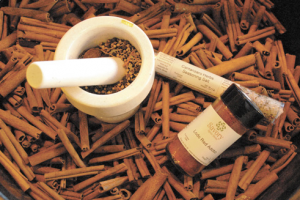 Spice It Up!
12.10.10
You never again have to fear the day when you're about to try a new recipe but can't find Kaffir lime leaves, Cardaman pods or Za'atar Seasoning. To the rescue is cook's paradise, the Savory Spice Shop, which just opened its first SoCal store at Corona del Mar Plaza. This is your one-stop spice emporium
where you can find a wide array of hand-blended spices freshly ground weekly. With more than 400 spices and more than 140 original blends, the gourmet shop's unique concept allows you to smell, taste and purchase fresh spices from around the world in customized amounts starting at a half ounce.
Savory Spice Shop also has unique extracts, salt-free options, sauces, organics, smoke flavoring, dehydrated mushrooms, unique gift boxes and more, appealing to everyone from the professional chef to weekend barbecuer.
Open 10 a.m. to 7 p.m. Monday through Saturday; 11 a.m. to 6 p.m. Sunday. Savory Spice Shop (in between Three Dog Bakery and Sprinkles) at 928 Avocado Ave at Corona del Mar Plaza in Newport Beach. 949.717.7776.
Santa Julius?
Stop by the Paul Frank Store at South Coast Plaza today for some holiday cheer and enjoy milk, cookies and candy canes! Take a photo with Santa Julius and have it instantly crafted into a personalized take-home ornament/gift tag.
Enter for a chance to win a 6.8 lb Paul Frank Nestle Crunch bar, a Julius Dance Machine iPod Docking Station and more! Receive 20% off purchase with any gently used children's book donation. Books will be donated to Festival of Children Foundation. Crate & Barrel Wing, Level 3 at 3333 Bear St. in Costa Mesa. 714.979.3556.
---
More Daily Doses