Greer's Daily Dose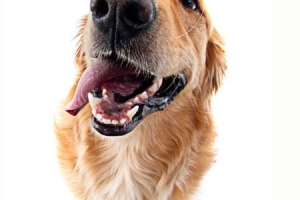 Sweet Slobbering Emotion
12.07.10
Emotion Portrait Studios is brimming with exciting news. Not only has it moved to a more accessible location in Costa Mesa (next to the yummy Super Pollo on Superior Avenue), it's just launched Dogma Pet Portraits, photos that capture incredibly funny and/or heartwarming dog portraits (with or without human family members).
After years of shooting photos that perfectly captured a family's personality, Sylvaine and David Capron realized that they've nearly sold as many portraits of dogs as of kids.
The reason? They're masters of shooting pictures in a relaxed, carefree environment, where it's easy to capture personalities of families and pets. For a look at some memorable (and too cute) photos, check online at Dogma Pet Photography. 1727 Superior Avenue, Costa Mesa. 714.642.9021.
Holiday Wine-ing!
If you're looking for wines that pair magically well with holiday season dishes, learn from an expert sommelier tonight at the OC Wine Mart and Wine Tasting Bar in Irvine from 6 to 7:30 p.m. Marlene Rossman, sommelier and UC Irvine Extension Wine Studies, will be making a special appearance for an in-depth understanding of the science behind wine pairing at "Holiday Wine and Food Pairings." The fee is just $20 for complimentary tastings, cheese and cracker. Space is limited. Please RSVP at 949.250.0033 or Julie@ocwinemart.com.
2272 Michelson Drive in Irvine.
---
More Daily Doses