Greer's Daily Dose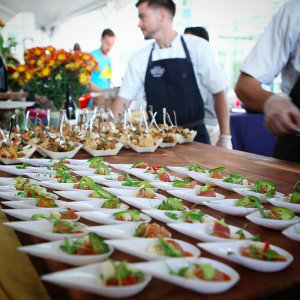 The 5th Annual Newport Beach Wine & Food Festival
08.22.18
The Newport Beach Wine & Food Festival, one of Southern California's most exclusive and acclaimed wine and food events, is returning for its fifth year on Thursday, October 4 - Sunday, October 7.
The weekend, filled with VIP events ranging from private chef dinners to yacht parties, is an opportunity for guests to meet James Beard award-winning chefs, Food Network & Top Chef stars, and enjoy tastings from over 40 of Orange County's top restaurants and wineries.
The Grand Tasting event, which features unlimited small plates and wine tastings, celebrity chef cooking demos, live music, and more, will take place at the Newport Beach Civic Center on Saturday, October 6 and Sunday, October 7, with exclusive VIP events happening all throughout the weekend.
Event tickets are now available for purchase at newportwineandfood.com.
---
More Daily Doses