Greer's Daily Dose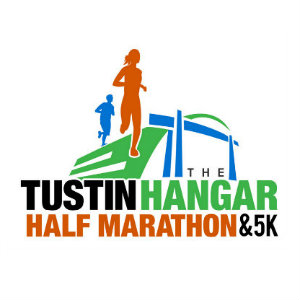 The inaugural Tustin Hangar Half Marathon - $100k Prize
03.08.17
The inaugural Tustin Hangar Half Marathon & 5K kicks off on Sunday, March 12, and there will be more than pride and a medal at stake for the ultimate winner. A $100,000 prize will go to the runner who can break the current world record finishes for the half marathon: 58:23 (male) and 1:05:09 (female).
Winners of the half-marathon (both male and female) will each win a 1/2 carat round brilliant cut diamond (retail value: $1,250 each) from Ballard & Ballard Jewelers.
The Tustin Hangar Half Marathon will take place at 7 a.m. Sunday at The District of Tustin Legacy. Runners will also run through one of Tustin's iconic blimp hangars. Standing at more than 17-stories high and stretching past 1,000 feet, the hangar is one of the largest wooden structures ever built and is rarely open to the public. The race course continues through The Market Place in Tustin, in addition to Old Town Tustin, with its tree-lined streets and historic buildings dating back to the 1800s.
Runner's World, the premier magazine for runners in the U.S., highlighted the Tustin Hangar Half as one of the top new and notable races in the world to run this year.
Additionally, a minimum of 15-percent of all race registration fees will go directly to the nonprofits and charities that the runners can personally select during the registration process. No other major road race in the country does this, making it one of the most charity-forward marathon events.
The Tustin Hangar Half Marathon & 5K is being presented by the City of Tustin and Primo Fitness.
Runners are encouraged to visit TustinHangarHalf.com for more information or to register.
---
More Daily Doses