Greer's Daily Dose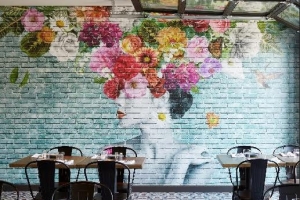 The OC Hot Spot, Pacific Hideway
04.02.19
Have you tried the OC hot spot, Pacific Hideaway at the Kimpton Shorebreak Huntington? The super talented executive chef Wyatt Lash offers a creative menu that features seasonal local produce, global flavors with a SoCal twist and innovative craft cocktails from lead bartender Casey Lyons. There are so many great dishes, you will have a hard time choosing what to order.
The menus are influenced by Latin American and Asian flavors, from fun finger foods such as a delicious Duck Egg, Crab Fritters and Lao Sausage Wraps, to delicious tacos such as Short Rib, a Grilled Cali veggie taco and Fish taco; as well as Veggie Curry, the Hideaway Burger and Tea Pot Pork. You can also enjoy a fresh West Coast cocktail, local craft beer, or a glass of coastal California wine.
They recently introduced a unique, globally-inspired four-course tasting menu inspired by world traveler Bodhi. Highlights from the menu include a delicious chive crepe with roasted Maitake mushrooms, Szechuan crusted beef and a chocolate rum cake with coconut dulce de leche.
At Pacific Hideaway you can also enjoy the cool ocean breeze, sunset views, and a dog-friendly patio.
Open for brunch daily from 7 a.m. to 2 p.m.; dinner from 3 to 10 p.m. Sunday to Thursday; 3 to 11 p.m. Friday and Saturday.
The bar is open 11 a.m. to 11 p.m. Sunday to Thursday; 9 a.m. to 12 a.m. Friday and Saturday. Happy Hour is 4 to 7 p.m. Monday to Friday; and 2 to 5 p.m. Saturday and Sunday.
Pacific Hideaway is at Kimpton Shorebreak Huntington at 500 Pacific Coast Highway in Huntington Beach. 877.212.8597.

---
More Daily Doses