Greer's Daily Dose
The Pig Out is Back!
08.18.14
Come out to experience an epic pig-centric food fest on Sunday, Aug. 24 from 3 to 7 p.m. at the California Scenario (Noguchi Gardens) in Costa Mesa. Thanks to Inspire Artistic Minds headed up by Bobby Navarro and made possible by an entire team, 16 of OC's most respected chefs, 6 renowned bartenders and one ticket will get you unlimited tastes and parking.
New to this year's PigOut will also include a pig butchery demonstration, a pig farmer Q&A, along with a knife skills demonstration, and a Templeton Rye Heritage Pork Pig will be prepared and cooked by Chef Amar Santana from Broadway. Cook Pigs Farm will be donating the pig that will be auctioned, wrapped, and available for guests to take home at the event.
Each chef will be creating a striking pork dish, and offer tastes for the PigOut.
Participating restaurants include Broadway by Amar Santana, A Restaurant, Pizzeria Mozza, Mesa, Little Sparrow Café, Haven Gastropub, Old Vine Café, Electric City Butcher, Fireside Tavern, Clay Oven, 320 Main, Ways & Means, C4 Deli, Chapter One: The Modern Local, Bosscat Kitchen and Libations and The The Attic on Broadway.
Craft cocktails will be paired with the dishes from bartenders of Broadway by Amar Santana, Napa Rose, 320 Main, Arc Restaurant, Ink and The Playground.
A collection of fine spirits will be raffled off, and a silent auction will help contribute to the efforts of Inspire Artistic Minds, organization provides scholarships and educational experiences with a strong focus in the food and beverage industry
Here are the deets on tickets.
For a $75 pre-pay ticket, you'll get, unlimited food and cocktail samplings from 3 to 7 p.m.
For a VIP Experience, a $100 pre-pay ticket, you can experience all of the above, plus a Champagne reception with chefs from (2 to 3 p.m.); and complimentary dessert item from B. Toffee.
California Scenario (Noguchi Gardens) is located at 611 Anton Blvd., in Costa Mesa.
SoCal Luxe Report August Edition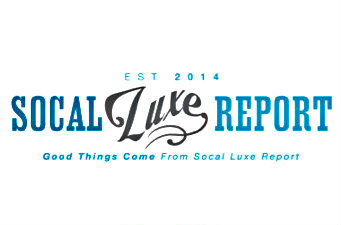 The latest SoCal Luxe Report is out to bring you the best in hot trends, great bargains and undiscovered dining spots.
There's a sale to celebrate Blackman Limited Jeweler's first move in 41 years; a "Drive, Stay & Play" reservation special at St. Regis Monarch Beach; and Traditional Jewelers unveiling of its brand new look and location at Fashion Island for the ultimate luxury jewelry shopping experience.
More details can be found here.
---
More Daily Doses