Greer's Daily Dose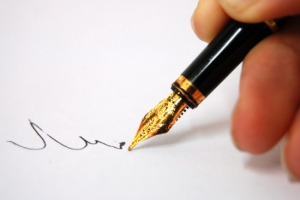 The Write Stuff Tonight!
09.14.10
Bookworms and literary enthusiasts will love the Pen on Fire Writers Salon, a monthly series hosted by Barbara DeMarco-Barrett with guest authors, literary agents, and screenwriters at Scape Gallery in Corona del Mar. It's a the perfect place for those who enjoy attending readings and book signings. Tonight at 7 p.m. Pen on Fire features mystery writer Dennis Palumbo, and mystery writer/screenwriter Daniel Pyne. Both authors will talk about writing fiction, and the creative issues affecting authors.
Palumbo's first novel, City Wars is being developed into a feature film. Among his many writing credits, the former Hollywood screenwriter has contributed to My Favorite Year, and was a staff writer for the TV series Welcome Back, Kotter. Pyrne's screenwriting credits include Pacific Heights, White Sands and Doc Hollywood. Time magazine's listed his re-adaptation of Richard Condon's The Manchurian Candidate, directed by Jonathan Demme, as one of the top ten movies of 2004. Pyne's first novel, Twentynine Palms, was just released in July.
Tickets for Pen on Fire cost $20, which includes refreshments. Advance tickets are required to guarantee a seat. Walk-ins are discouraged as seating is limited. Scape Gallery at 2845 E. Coast Highway in Corona del Mar.
Notes on Her Life
The Newport Beach Public Library Fall kicks off its Library Live season tonight at 7 p.m. with an exciting guest: artist, documentary filmmaker and author of Notes on A Life, Eleanor Coppola, in conversation with costume designer, Deborah Landis, best known for creating the iconic red outfit Michael Jackson wore in Thriller, with her husband, director John Landis (Animal House, Trading Places).
Eleanor shot the documentary footage for the award winning film, Hearts of Darkness: A Filmmakers Apocalypse while in the Philippines for the making of Apocalypse Now. During the filming of John Grisham's The Rainmaker, Eleanor shot a documentary that focused on Coppola's techniques for working with actors, The Making of The Rainmaker. She has made documentaries of her daughter's and son's films The Making of the Virgin Suicides and The Making of Marie Antoinette.
There will be a lecture, Q&A, book sales of Notes on a Life and signing, and light refreshments. First-come, first-served; no reservations. Doors open at 6:30 p.m. No admission charge; suggested donation of $10 at the door. Newport Beach Public Library Foundation at1000 Avocado Ave. in Newport Beach. 949.548.2411.
---
More Daily Doses