Greer's Daily Dose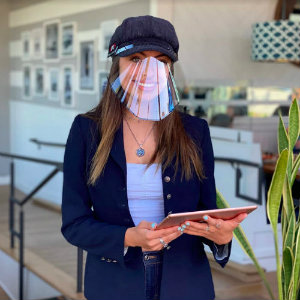 They're Back! OC Restaurants' Reopen
06.05.20
Now that Orange County has approved the reopening of dining rooms, many are coming back slowly but surely. Here is a roundup of restaurants that recently opened.
Coastal Kitchen in Dana Point
Coastal Kitchen in Dana Point is now open for lunch and dinner from Sunday-Thursday 11:30 a.m.-9 p.m. and Friday-Saturday 11:30 a.m.-11 p.m, and will continue curbside pickup serving guests West Coast, New American cuisine. Coastal Kitchen has worked hard to ensure that both the staff and the guests are safe and taken care of by using personal protective equipment, adding partitions to booths, spacing out tables by 6 feet or more, and increasing daily cleaning and sanitizing routines. To make reservations and review Coastal Kitchen's physical distancing guidelines, visit coastalkitchendanapoint.com
34091 Pacific Coast Highway in Dana Point.
SAJJ Mediterranean in Irvine and Rancho Santa Margarita
SAJJ Mediterranean, known for its healthy, customizable Mediterranean cuisine, has opened their dining rooms in both Irvine (open Monday-Saturday, 11 a.m.- 7:30 p.m. and Rancho Santa Margarita (open daily, 11 a.m-7:30 p.m.! Guests can enjoy Greek cuisine delicacies such as Chicken Shawarma, Kabobs, and Pomegranate Chicken, in Pita Bread, SAJJ Wrap, or Freekeh Bowl, in the dining room or take it to go. Order directly on the SAJJ website or app.
6636 Irvine Center Drive
22245 El Paseo Suite A, Ranch Santa Margarita.
The Blind Pig Kitchen + Bar in Rancho Santa Margarita
The Blind Pig locations in Rancho Santa Margarita and Yorba Linda have reopened for dine-in service and will continue to operate thereafter every Tuesday-Saturday from 4-10 p.m., and Sunday 4-9 p.m. The Rancho Santa Margarita location also offers cocktails, beer, and wine beginning at 11 a.m. and food options available from their sister restaurant The Trough Sandwich Kitchen on Sunday. The Blind Pig asks guests to bring and use a mask when leaving their tables (one will be provided if needed), and encourages reservations. Delivery is still provided through GrubHub, and for those picking up to go, all orders will have happy hour cocktail pricing with the purchase of food. To make a reservation call (949) 888-0072 (RSM) or (714) 485-2593 (YL), or visit theblindpigoc.com.
31431 Santa Margarita Pkwy in Rancho Santa Margarita.
4975 Lakeview Ave. in Yorba Linda.
Cha Cha's Latin Kitchen in Brea and Irvine.
Cha Cha's Latin Kitchen offers guests culinary cuisines from Mexico and Latin America with a fresh modern style in Irvine and Brea! Guests can experience traditional sit-down dining, patio seating, and takeout, while also following safety measures provided by Cha Cha's. Such measures include giving fellow guests their space, washing hands frequently, and using protective equipment to ensure the safety of the staff and guests. Reservations are highly suggested! For hours and to reserve a spot, call your preferred location at 714-255-1040 (Brea) or 714-408-7819 (Irvine), or visit chachaslatinkitchen.com/reservations.
110 W. Birch St. in Brea.
13126 Jamboree Rd in Irvine.
Brunos Italian Kitchen in Downtown Brea
Bruno's Italian Kitchen in Downtown Brea is back and opening its doors for sit-down dining, patio seating, and takeout to offer guests a menu of Italian favorites! Brunos asks guests to plan ahead and reserve a table, wear safety masks when leaving your designated table, give fellow guests their space, and utilize hand sanitizer. Staff will be wearing protective equipment when handling food and serving guests, as well as disinfecting tables after each visit. To make reservations, please call 714.257.1000 or visit brunositaliankitchen.com/contact-us.
210 W Birch St, Brea.
Khan Saab Desi Craft Kitchen in downtown Fullerton
Khan Saab, downtown Fullerton's newest restaurant featuring an entirely halal menu of elevated Desi, opened it's dining room, while continuing to offer takeout and 3rd party delivery from GrubHub, PostMates, and Doordash, daily! Lunch will be served daily from 11:30 a.m.-3 p.m., and dinner from 5-10:30 p.m. Saturday-Thursday and 5-11 p.m. Friday-Saturday. To make reservations call 714.853.1081, or visit khansaaboc.com/reservations1.
229 E Commonwealth Ave Unit A, Fullerton.
Slater's 50/50 in Anaheim Hills
Slater's 50/50, founded on a passion for burgers, bacon, and craft beer, has reopened their Anaheim Hills location to offer sit-down service from Wednesday-Sunday, 11 a.m-7 p.m. Takeout will still be available as well as 3rd party delivery. In addition, Slater's 50/50 in Huntington Beach will continue to be open for takeout and delivery from DoorDash, PostMates, and GrubHub from Monday-Sunday, 11:30 a.m.- 8 p.m.
6362 E Santa Ana Canyon Road in Anaheim Hills.
---
More Daily Doses