Greer's Daily Dose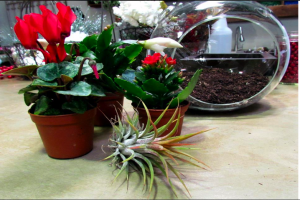 Top 10 Holiday Gift Guide
12.20.12
There are just a few days left to get your shopping done, and with the help of Leslie Christen, our fantastic fashion columnist we've compiled a last minute holiday gift guide for all. Stay tuned for more Friday. We're going to get this done together. And from all of us at Greer's OC we're wish you the very best holiday season. Now let's shop:
1. Rolling Greens. Their terrariums and other living or faux arrangements make great gifts for the plant lover in your life. Stop by their arrangement bar customize your very own with one of their "baristas." Terrariums and other arrangements can range from $75 to $300 depending on the style and plants you choose. Rolling Greens is at 3315 A. Hyland Ave., in Costa Mesa. 714.444.4025.
2. Euro Car. Smart shoppers shop pre-owned. You can visit Eurocar's indoor, pre-owned luxury automotive dealership in Costa Mesa for the ultimate selection of vehicles from Aston Martin, Audi, Bentley, BMW, Ferrari, Hummer, Maserati, Mercedes-Benz, Porsche, Range Rover and Rolls-Royce. Trades and consignments accepted. Attractive financing and leasing are available.
3. Interiors Atelier AM. A beautifully linen bound book showcasing the exquisite interior design of husband and wife team Alexandra and Michael Misczynski. Published by Rizzoli, costs $55. Limited quantity available. It's available at A. Tesselaar Lifestyle.Luxury and Design at 278 Beach Street in Laguna Beach. 949.494.0687
4. There's nothing like the rich aroma of garlic and olive oil coming from the kitchen to bring people together. "My Sicilian Kitchen" is just the cookbook for families and friends who like to entertain and impress! As your new go-to recipe book, my Sicilian kitchen won't disappoint! Learn more about "my Sicilian kitchen" cookbook by visiting by clicking the link.
More holiday gift must-haves
5. Glow Boutique + Wellness. Laguna Shimmer Fold Over Clutch by Mary Jo Matsumoto $300. Crafted from the softest calfskin available, this clutch doubles as a wallet with silver calf tassel zipper pulls. It's a vintage inspired soft fold-over clutch with two separate compartments make this clutch/wallet more than roomy enough for cash, coins and cards.1891 South Coast Hwy. in Laguna Beach.
6. Oats Cashmere. We are loving the Nikki sweater which is Oats Cashmere's updated Jackie O cardigan in a jewel neck with ¾ sleeve and very affordable at $155. It's available at Sky Montgomery in Corona del Mar, or Laguna Supply in Laguna Beach.
7. Chewbeads. These are mommy chic, baby safe, non toxic for babies who love to tug, touch and chew.
Xpecting Maternity is at 369 East 17th St. in Costa Mesa. 949.574.2184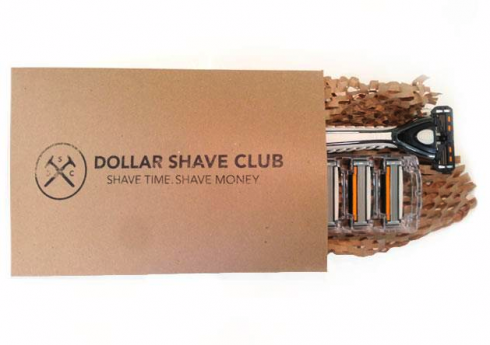 8. For the guy in your life, give him the gift of never having to buy razors again. Sign him up for the Dollar Shave Club. For as little as $1 a month, he can have a new razor delivered to his home. The Dollar Shave Club is simple. Just choose the razor you want, $1, $6, or $9 per month, and the club's mission will be solved: "Preventing men everywhere from looking like they slept in a motel last night."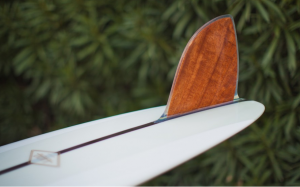 9. For the surfer in your life, what about a locally hand-shaped custom surfboard from Almond Surfboards & Designs in Newport Beach? The boards range from 5'2 Twin-Fin Fishes to 10' Noseriders, and they carry Almond-branded or co-branded products from friends' companies such as apparel, skateboards, wetsuits and bikes. Almond Surfboards & Designs is at 2429 West Coast Hwy #101 in Newport Beach. 949.515.2102.
10. Voluspa diffusors, room and body sprays, 2-wick and 3-wick tin candles, perfume and candlepots make simple luxurious gifts. Not only are they beautiful to look at, the custom-created fragrances are long lasting. Our favorite holiday scent Branch Vermiel comes in this pretty silver glass container, and has a burn time of more than 100 hours. We found them locally at Tek Salon and Spa at 230 East 17th St # 120, Costa Mesa.
949.650.8351. You can also find them at other local spas and shops.
Give the Gift of Relaxation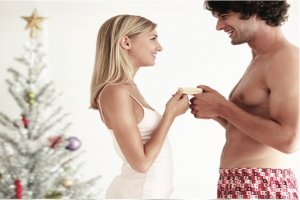 Celebrate this holiday season by giving the gift of relaxation to the loved ones in your life. Burke Williams Day Spa just introduced five special gift packages just for the holiday season. With each unique spa package purchased, receive the gift of a 3-day spa pass, a $135 value, just for you to enjoy. These special gift card packages are available through Dec. 31.
Services are not required but can be booked with a 20% discount for the same day that you experience the spa.
Relax: Just $159 (regular price $205)
50-minute Pure Relaxation Massage or 50-minute Spa-Style Facial and a 25-minute Salt or Sugar Glo with Hair Masque Enhancement
Renew: Just $259 (regular price $335)
50-minute Pure Relaxation Massage with Hot Stone Enhancement, 50-minute Spa-Style Facial and a 25-minute Salt or Sugar Glo with Hair Masque Enhancement
Inspire: Just $359 (regular price $450). 25-minute Salt or Sugar Glo, 80-minute Burke Williams Massage and an Anti-Aging Facial
For Him: Just $259 (regular price $350) A 50-minute Deep Tissue Massage, 50-minute Men's Facial and Hunter's Retreat.
For Your Teen: Just $120 (regular price $145). 75-minute new Teen Facial
Treat yourself and your loved ones to the gift of relaxation this holiday season at Burke Williams Day Spa is at 20 The City Way East C3 in Orange. 714.769.1360.
27741 Crown Valley Parkway in Mission Viejo. 949.367.9717
---
More Daily Doses