Greer's Daily Dose
Top Five Spots for Beauty Services in OC
07.05.17
When it comes to looking good in OC, it feels like the more you do, the more maintenance you'll also have to deal with. And that comes with a price and a time commitment. I prefer to keep it as simple as possible. I've found my favorite makeup artist studio—I still can't do a good job myself even after all of these years. I'm so happy with my hairstylist that I can't imagine going to anyone else—even after 35 plus years. I found an eyebrow expert ten years ago, and I've been going ever since. I love to run marathons every year, and unfortunately my legs can hurt. I found a cryotherapy spa that helps with sports related injuries, recovery and more. Months ago, I researched to death the best place in OC to go for skin rejuvenating treatments to get rid of fine lines, age spots and improve the look of my skin. I'm so thankful I found the best in Irvine.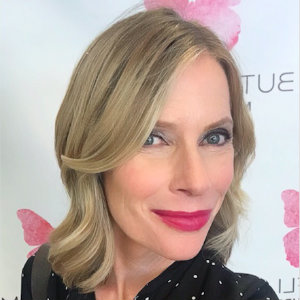 Butterfli Me Makeup & Lash Studio is a total gem for anyone who wants to look their best. It's my go to spot for pro makeup applications, on Jamboree in Irvine next to the Melting Pot restaurant. Sisters Delphine Berryhill and Dusty Starks, a celebrity makeup artist who has worked with Hollywood notables Rihanna, Beyonce, Jason Derulo, and Gigi Hadid created the concept with a custom line of Delphine Cosmetics. What's so great about it is that it's super easy to make an appointment online, it's open seven days a week, and the makeup artists can create the perfect look that you need for any occasion. You can choose from a lookbook at the studio and in no time, your makeup looks great. I usually do the 45 min. full look service. Any makeup you love, you can also buy and every time you go, you'll learn something new. They offer a great membership program that's super affordable and you can really streamline the experience.
2646 Dupont Drive in Irvine. 949.825.7272.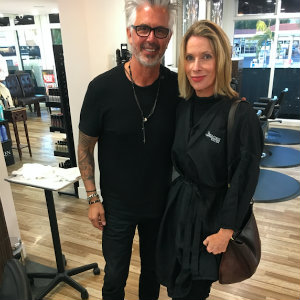 Images Salon in Corona del Mar. I first met Ron Perez in the early '80s when he was an assistant at Allen Edwards Salon on the Coast Highway in Newport. It was the place to go back in the day. I was so impressed with Ron and how great he is with perfect cuts and color that I've been going to him ever since. Ron is always keeping up with latest hair trends and technology and travels all over—Europe, New York, San Francisco---to attend educational events. His cuts and color are always the best and I couldn't be happier. A few hours spent in Ron's chair at Images Salon will really transform your day, mood and look for the better. He's cut my hair in almost a pixie cut and is great with long hair, too. My hair has been super blond and dark brown. He can do it all.
2515 East Coast Highway in Corona Del Mar. 949.675.5531
Everyone has their favorite eye brow shaper, and I have mine in Tam Tran. She's been shaping and waxing my eyebrows for more than a decade. She's a pro, and the best kept secret at the Diva Salon & Spa in Santa Ana. The salon is easy to get to and not far from South Coast Plaza.
Tam will get your eyebrows perfectly shaped and waxed. Tam charges $18, and she works Tuesday through Saturday from 10 a.m. to 6:30 p.m.
It's best to make an appointment, she's popular, but she'll fit you in.
South Coast Market Place at 2781 W. MacArthur, Ste. M in Santa Ana. 714.432.7044.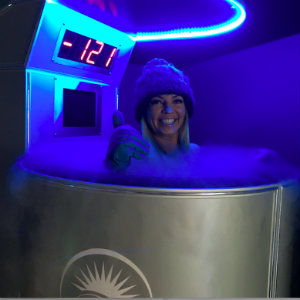 If you don't feel good, it's hard to look good. I don't know what I would do without MojoCryo in Newport Beach. This premiere cryospa near Fashion Island offers top-of-the-line modalities for people suffering from pain and discomfort caused by sports related injuries, age-related, accidents, or diseases. Owner Jill Allen is constantly seeking out state-of-the-art therapeutic treatments to help people feel better. She offers whole body cryotherapy, local cryotherapy, cryo facials, Normatec Recovery, BOA 2 Max, and Light Therapy. I love to run long distances and often my legs can hurt. Just three minutes in the cryotherapy sauna makes me feel so much better, not just my leg or hip pain, but my mood is lifted, it's great for headaches and helps skin issues. MojoCryo is really a life saver.
2091 San Joaquin Hills Road in Newport Beach. 949.877.6956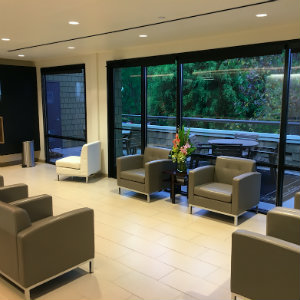 After doing a ton of research on the most beneficial skin rejuvenation treatments I could find in OC, it came to IPL photorejuvenation and Dermapen Micro-Needling at Image Perfect Laser in Irvine. I wanted a treatment to improve my skin's appearance, you know common skin woes, including fine lines, melasma and sun spots. IPL is a minimally invasive skin procedure can also treat signs of aging such as broken capillaries, texture problems and rosacea. And, there's no downtime. Dermapen Micro-Needling uses a micro-needle roller that causes thousands of micro-injuries when rolled over the skin. It's been scientifically proven and skin needling really does work for inducting normal collagen and elastin in the skin, increasing transdermal absorption of products. The production of collagen continues for up to 12 months after the procedure. Depressed acne scars, wrinkles, skin texture and tightness are all improved as a result. I've been getting so many compliments on my skin and I can see a difference, too! I wear less makeup and some days none at all. The treatments were not painful at all, no downtime, and I'm so happy with the results.
Image Perfect Laser is at 4605 Barranca Pkwy #205, Irvine. 949.485.3866.
---
More Daily Doses