Greer's Daily Dose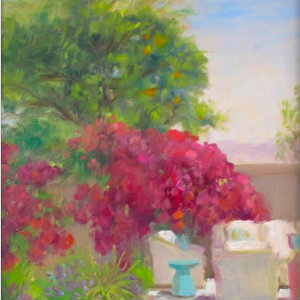 The Private Gardens Tour
04.18.18
You can stroll through six private residential gardens in Newport Beach and Costa Mesa during Sherman Library & Gardens' 22nd Annual Private Gardens Tour on Saturday, April 21 from 11 a.m. to 4 p.m. Each specially selected garden will feature an artist painting in it throughout the day. A perfect day to soak in some art, nature and leave with some garden inspiration.
Tickets are $50 for members and $60 for non-members and includes a light lunch at Sherman Library & Gardens. Shuttle service is available for an additional $45. The shuttle will visit each garden on the tour, plus make a one-hour stop at Sherman Library & Gardens for lunch. Raffle prizes generously donated by local businesses will be on display at each garden and at Sherman Gardens.
The Private Gardens Tour is presented by the Sherman Library & Gardens Volunteer Association. The Volunteer Association is comprised of nearly 100 dedicated people who, together, work a total of over 5,000 volunteer hours annually to help maintain and promote Sherman Library & Gardens as one of Southern California's premier cultural centers.
Proceeds from the Tour will help support the redesign and new entrance to Sherman Library & Gardens on Pacific Coast Highway.
Sherman Library & Gardens is at 2647 E. Coast Highway in Corona del Mar. 949.673.2261 or visit slgardens.org
---
More Daily Doses