Greer's Daily Dose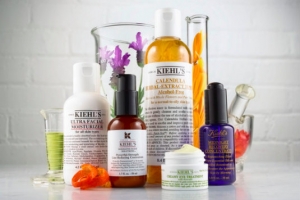 Tried-and-True Top Beauty Products
08.02.17
It's hard to narrow down my favorite beauty products. I guess if I had to stick to only one line, it would have to be Kiehl's. They really nail it when it comes to developing gentle, but effective skin care. There are other lesser known lines that I absolutely love, I'm a big fan of an Orange County based organic botanical line; Mother's Market sells a great hydrating and chemical free lotion that I can't live without; and the Montage Laguna Beach exclusively carries a great anti-aging line made with plant stem cells from Switzerland. There are so many high-end shampoos that I love, but my favorite line is professional and doesn't make me feel guilty when I buy it.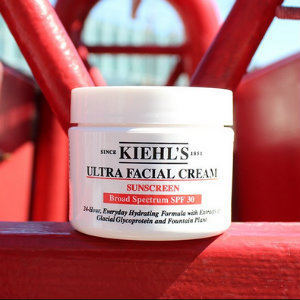 When Kiehl's releases a new product, they will often send me a sample to review, but long before I started my business, I exclusively used their Creme d'Elegance Repairateur, a rich, silky face cream for dry skin. Now, I don't know what I would do without their Ultra Facial Cream Sunscreen with an SPF of 30. So many sunscreens have strong scents, too much shine, or an opaque film. Kiehl's Ultra Facial Cream Sunscreen solves all of these problems, it's unscented, transparent, and it's hydrating, too. I also can't leave out their Midnight Recovery Concentrate. You just put a few drops on your skin before bedtime and it's designed to repair elasticity and firmness overnight, and restore and replenish skin. How great is that?
Kiehl's Since 1851 is at South Coast Plaza in Costa Mesa and at the Brea Mall; at Planet Beauty Newport Beach and Orange; Neiman Marcus at Fashion Island; Nordstrom in Irvine, Costa Mesa and Newport Beach; and at Bloomingdale's at Fashion Island; and online at Kiehls.com.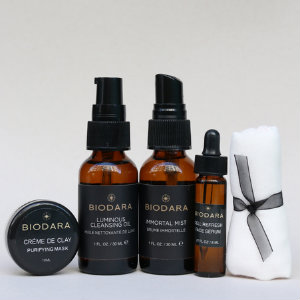 If you're lucky enough to discover Biodara, an Orange County-based line created by Mimi Kim, you'll be happy you did. Mimi suffered from an autoimmune disease and started blending her own organic therapeutic oils and botanicals and found they helped. Her friends and family convinced her to market her products to share the benefits with others.
Biodara products are made in small batches and hand-poured and bottled in violet glass jars to protect the active ingredients. My favorite Biodara products consists of Cell Refresh Face Serum, a Crème de Clay Purifying Mask, an Immortal Mist, and Luminous Cleansing Oil. All of the products are made of the finest natural, organic and non-GMO ingredients such as Moroccan Argan Oil, Neroli oil, Sea Buckthorn oil, Jojoba oil, rosehip seed oil, avocado oil, camellia seed oil, elderberry fruit extract, rose geranium and are free of parabens and toxins. You can find in local shops such as Seed People's Market at the Camp in Costa Mesa, The Shangri-La Boutique at the District in Tustin, Sleek Hair Beauty in Tustin, or online at Biodara. here.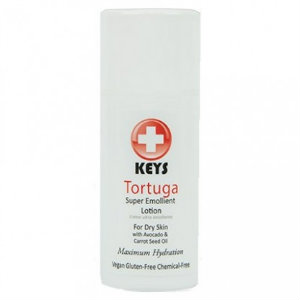 Keys Tortuga Super Emollient Lotion is a cream that I found about seven years ago at Mother's Market and I use it every day. My skin is so dry, especially in the winter, and this really helps. It's very rich and contains avocado, black seed, carrot seed oil and concentrated Shea butter. It only costs $16.95 which is a great price for such an effective lotion. It's chemical free and offer fast relief from skin irritations. I've actually tried other products from the line and I'm very impressed. I also love the Luminos Facial Moisturizer that was created with Hollywood makeup artists to provide a moisturizing foundation and soft-focus effect for high definition television and film.
Mother's Market in Anaheim Hills, Brea, Costa Mesa, Huntington Beach, Irvine, Laguna Woods, and Santa Ana.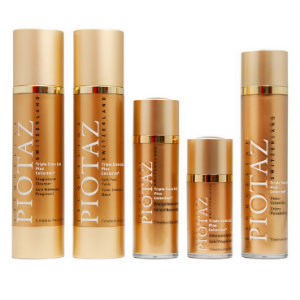 The Montage Laguna Beach has this beautiful tranquil spa that you'd expect to find at an incredible resort, and just last year they added Jacqueline Piotaz Switzerland facials and anti-aging products. Jacqueline Piotaz products come with 30 years of Swiss research behind them, and are made from triple plant cells (extracts of apple, grape and Alpine rose). After a few weeks of regular use, you'll see a noticeable difference in your skin's tone and texture. She designed five easy to use products—a cleanser, soft peel tonic, energy booster serum, advanced eye care and her signature 24-hour Power Cream. Her line does not contain any parabens, alcohol, mineral oils, Vaseline and they are made with a gentle fragrance of Swiss mountain flowers. For more information and to reserve a rejuvenating Jacqueline Piotaz Switzerland treatment, contact Spa Montage at 949.715.6010 or mlbspareception@montagehotels.com.
Montage Laguna Beach is at 30801 South Coast Highway in Laguna Beach.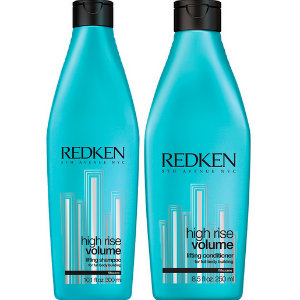 I want to only buy high-end Kérastase hair care because I love it so much, but I also feel guilt spending almost a hundred dollars on shampoo and conditioner. To the rescue is the Redken line, that's also a professional line, but it's much more affordable. They make so many great formulas and I try everything. Right now, I'm using the High Rise Volume Lifting Shampoo, that's great for creating lift and body. It will leave your hair soft, manageable and shiny. You can find Redken at most beauty supply stores, such as The Beauty Collection, Planet Beauty, Ulta, or you can pick it up at Images Salon in Corona del Mar.
---
More Daily Doses