Greer's Daily Dose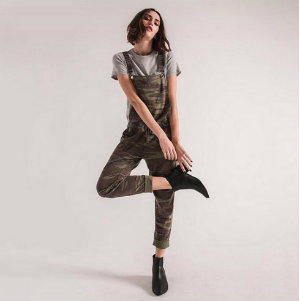 Z Supply Pops Up at Fashion Island
02.16.18
The everyday essentials brand focused on simplicity, comfort, and superior quality fabrics, Z Supply just opened its first pop-up store at Fashion Island.
The location marks the first dedicated space for the brand's parent company, Z SUPPLY which has plans to open permanent retail locations in the future. The store carries a curated selection of the brand's everyday essentials and seasonal items, also offering a portion of the Z Supply men's line and newly launched pet collection, ZOO SUPPLY.
Z Supply plans to use the store as a testing ground, allowing shoppers to try entirely new product categories. The ability to try on Z Supply in the brick-and-mortar store puts more power back in the customer's hands while extending the brand's reach to those who prefer an interactive, and dog-friendly, shopping experience.
The decision to open a Z Supply-exclusive pop-up store came on the heels of the brand's incredible success online and in over 2,000 boutiques nationwide. Also, Z Supply has three curated shop-in-shops, with plans to launch ten more by the end of the year.
The brand has a loyal celebrity following, having been seen on personalities like Kate Hudson, Miley Cyrus, Charlize Theron, Rihanna and Cara Delevingne. Z Supply offers the best in easygoing essentials that fit women of all shapes, and its many categories, including dresses, tees, joggers, and shorts, can be worn as effortlessly to the gym as they can be dressed up for date night.
Z Supply retails between $26 and $68, and Zoo Supply pet fashion retails between $12 and $22.
Open 10 a.m. to 9 p.m. Monday through Friday; 10 a.m. to 7 p.m. Saturday; 11 a.m. to 6 p.m. Sunday.
Z Supply – Newport Beach is at Fashion Island at 1035 Newport Center Drive, in Newport Beach. 949.706.0803.
---
More Daily Doses