Fashion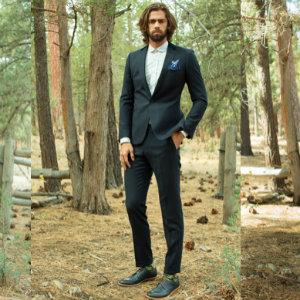 Bespoke Clothing in Newport Beach
12.18.15
West Hollywood based Klein Epstein & Parker, makers of affordable made to measure fashion and suiting, opened an easy to get to location at Via Lido in Newport Beach. They offer a state-of-the-art custom suiting process and can offer better prices since materials are purchased directly at the source. Two piece suits start at $798, sport coat $598, and shirts start at $198.
You choose your fabric—fine Italian weavers from Cerruti to Zegna; and then choose your lining—from contemporary to classic. You can even have your jacket custom embroidered to make it even more personalized. One of the fit experts will create your patterns and will keep it on file for future orders. Garments will be completed in just five weeks.
Open 10:30 a.m. to 7 p.m. Monday through Saturday; 11 a.m. to 6 p.m. Sunday.
3430 Via Lido in Newport Beach. 714.668.9008.
---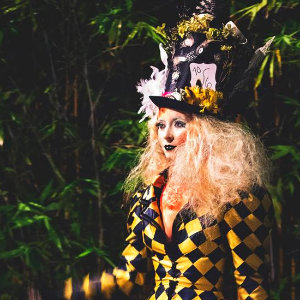 Online Contest | PEOPLE'S CHOICE AWARDS SOCAL MASTERSTYLIST SHOWDOWN
09.30.15
Orange County Fashion Week's 2nd Annual SoCal MasterStylist Showdown featured the best of the best in hair, makeup, and beauty. And yet, the show doesn't stop there---through Friday, Oct 2 at 9 p.m. the stylists will compete for the People's Choice Awards SoCal Masterstylist in support of Teen Project, a nonprofit organization helping young foster teens transition into adulthood.
Votes are needed in support of both OC's rising talent in beauty, style, and hair, in addition, to the continued support and recognition of the successful work at Teen Project.
All you need to do to vote is make a $15 donation to Teen Project. Click here to VOTE!
People Choice Awards nominees are:
Breana Demarest for "The White Rabbit"
La Chanda Gaston for her depiction of the "Queen of Hearts"
Leanne Hare for her depiction of the "Queen of Hearts"
Lesley Feliz for work on "The Madhatter"
Joana Moses for "Alice In Wonderland"
"The Teen Project provides homeless prior foster youth with a chance at life, housing, college and a future… everything a parent would provide. We are a parent to the parentless in OC," says Lauri Burns, Founder of Teen Project.
Photography by James Giovanni Pan
---