Fashion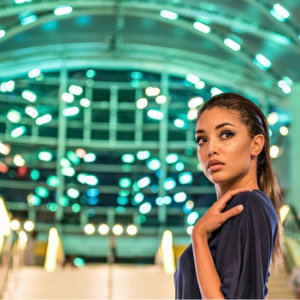 Orange County Fashion Week 2015
09.29.15
Orange County Fashion Week emerges as a leading player in the metropolis of fashion; the 34 billion dollar retail market has proven itself yet again as a major fashion capital player with a cult market of emerging fashion talent. Not only has a buyer's market, this metropolitan market identified newcomers in the U.S. market of fashion design. Not exclusive to retail, OCFW led its opening day to recognize masterstylists in the top of their game.
Orange County Fashion Week 2015 went off with a bang! Fireworks included! Beginning Thursday, Sept.17t the best in beauty, hair, and make-up came to together to compete in the 2nd Annual MasterStylists competition. It was a night filled with high creativity, impeccable style, and the enthusiasm to design works of art celebrated in the theme of "Alice In Wonderland."
Manna Kadar Cosmetics prepared for four years with OC Fashion Week as with Toni and Guy Academy of South Coast Plaza, the daily adventures of beauty and styling have become synonymous with art here in Orange County, as the official kick off was dedicated to the talented works of masterstylists.
The Orange County Museum of Art (OCMA) hosted the competition on Day 1 of OC Fashion Week and welcomed all designers, models, and guests in attendance to an unforgettable night. For those competing in the MasterStylist competition the energy was high and the creativity endless. With two and half hours, each contestant was asked to create a masterful and well-inspired look in hair, makeup and overall beauty while playing on the whimsical theme of "Alice in Wonderland." The judging panel consisted of the very best in beauty and hair including: Viktorija Pashuta (Creative Director of Photography), Chadia Almeddin (Owner, Betinnis), and Rachel Brumbaugh and Sarah Pyle (Toni&Guy Hairdressing Academy).
Awards were given in the following categories: "Most Inspirational Newcomer" was awarded to the students of Toni&Guy Hairdressing Academy Costa Mesa; "Best in Technical Direction" and "Best In All Categories" was awarded to Lesley Feliz for "The Madhatter;" "Best Inspirational Design" was awarded to Breana Demarest for "The White Rabbit;" "Best Storytelling Master" to Leanne Hare; and "Best Innovative Styling" to Joana Moses for "Alice In Wonderland."
On Friday, Sept. 18 the runway saw stunning and truly one-of-a-kind collections from upcoming designers in couture, high-end, and resort wear. OC Fashion Week was happy to introduce Founders Hall at Soka University in Aliso Viejo as a new venue for Day 2. Betinnis, a fashion boutique in Brea, and owned by "Behind The Seams" host and style expert, Chadia Almeddin sponsored the night's event. In addition, Darya South Coast Plaza, the jewel of Persian cuisine served an assortment of gourmet hors d'oeuvres and cocktails.
Designers for Day 2 of OC Fashion Week included: Coral Castillo, Charmaine Joie Couture, Berenice Gonzales, Jonathan Jimenez, Yesenia Hernandez, Marc Aaron Bright, and Cheri Elizabeth Collections.
Day 3 debuted the best of West Coast Street Scene with Orange County's finest music, fashion, and art. Newly discovered model and red head, Cambria opened the floor with her new single, "Addict" while wearing designer Amanda Wolf Designs, in addition, to the highly anticipated performance from the OC Ballet Theater. The night continued with a stunning backdrop opening with the ARTIC's (Anaheim Regional Transportation Intermodal Center) LED light roof that illuminated a colorful aura for a runway unlike any other. Musical talent DeeDub Records premiered their apparel collection as well as their rap singles. The night was also entertained by a special performance from Mass Media Entertainment Group, World of Dance.
Designers showcased at Day 3 of OC Fashion Week included: Amanda Wolf Designs, Candy Cat Collections, Ren Rock, Kathryn Brown, Raphael Cole, and DeeDub Collections. Models on the runway featured OnQueStyle.com consignment handbags. The night also held an online fundraiser found on lookbookstyles.com. Cadillac Concierge daily drives allowed for attendees to feel the luxury of convenient drives at the opening of ARTIC West Coast Street Scene.
Closing day of OC Fashion Week ended with a privately held trunk show at Pelican Hill featuring a High Tea Social affair with jewelry designer Sarah Ibrahim and her exclusive collection. All models at OC Fashion Week are emerging talent discovered in the OC and surrounding cities making way for the next generation.
Orange County Fashion Week not only celebrated the talents of upcoming designers and models, but was proud to support the three very unique and well-deserved charities supporting the Orange County Community. Teen Project, a non-profit organization helping young foster teens transition to adulthood; to Working Wardrobes, empowering men, women, veterans and young adults overcoming difficult challenges to confidently enter the workforce and achieve success; and the OC Ballet Theater, a non-profit organization dedicated to teaching ballet and other forms of dance to students of all ages, were this year's charity recipients.
It was a week filled with fashion curated for those who are inspired by beauty, music, and art with incredible backdrops and all new venues that made for a one-of-a kind experience leaving the audience breathless for more.
OC Fashion Week S/S 2015 videos can be found online at OCFashionWeek.com.
---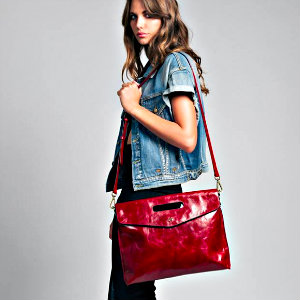 Handbags for Modern Day Women
10.24.14
Handbag designer for MOFÉ, Linda Park will be making an appearance from 11 a.m. to 6 p.m. at Marmi at Corona del Mar Plaza in Newport Beach offering customers a chance to purchase brand new styles of her luxe bags while sipping on Champagne.
MOFÉ bags are designed for the modern-day woman thanks to Park, an attorney turned designer who creates fashionable yet practical "work" bags that are perfect for work and fun. Choose from clutches, attaches, satchels, shoulder bags, crossbody and messenger bags. With a commitment to empowering women, MOFÉ gives a portion of profits from sales to a humanitarian organization that provides textbooks to young girls in poverty-fighting communities across the globe.
Marmi is at Corona Del Mar Plaza is 964 Avocado Ave in Newport Beach. 949.721.1325.
---