Greer's Blog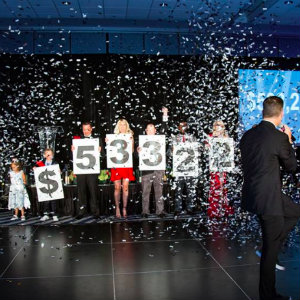 02.15.19
Do you know someone who is driven to make a difference and give back to the community? The Orange County Inland Empire Chapter of the Leukemia & Lymphoma Society is currently accepting nominations for the 2019 Man & Woman of the Year Campaign. If you happen to know any friends, family, or business associates that might be a good fit to participate in this 10-week fundraising challenge, it's a great opportunity to give back to an important cause. A direct connection to blood cancer is not required, just a desire to give back to the community.
LLS research is currently being used in treatments for many other cancers and diseases, so the work LLS is doing is helping many beyond blood cancer.
The campaign runs March 10 through May 19 and ends with a Grand Finale Gala. The 10-week challenge is geared to raise funds for blood cancer research and patient services. Candidates build strong campaign teams to support and expand their campaign. The title of Man/Woman of the Year is awarded to the candidate whose team raises the most funds in the community.
To nominate a candidate contact Sindy Thomas 714.481.5602 or sindy.thomas@lls.org.
---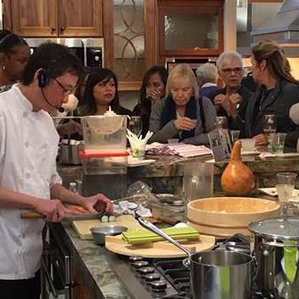 02.14.19
Dine Out Long Beach, Restaurant Week 2.0 will host a free Chefs' Cooking + Tasting Series on Saturday, February 16 from 12 noon to 4 p.m. at Friedmans Home Experience in Long Beach. Long Beach Restaurant Week starts the following week on Sunday, February 24 and continues through March 2 with more than 50 restaurants participating citywide.
Featured chefs at the Chefs' Cooking + Tasting Series, whose restaurants are participating in Dine Out Long Beach, Restaurant Week 2.0, include:
12 p.m. – Laurie Grey of The Pie Bar in Downtown Long Beach.
1 p.m. - Chef Louise Solzman of Table 301 located on The Promenade in Downtown Long Beach.
2 p.m. – Adam Stearns of The Ordinarie doing mixology lessons.
3 p.m. –Jessica Saydah of Naples Rib Co. located on Naples Island.
Each chef will demonstrate a signature dish from within one of the state-of-the-art exhibition kitchens at Friedmans Home Experience. Guests can chat with chefs about techniques while learning recipes they can recreate at home. Recipe cards are available while supplies last.
The owner of Marina Wine (formerly Five O'Clock Wine Bar) will be hosting wine tasting while Stella Artois will serve their signature Belgium beer to guests in a keepsake chalice.
The Chefs' Cooking + Tasting Series is the kick-off to Dine Out Long Beach, Restaurant Week 2.0 – the city's premier dining event taking place February 24-March 2. More than 50 restaurants are participating citywide with 2-selection breakfasts and lunches starting at $10 and 3-selection dinners starting at $20 with optional wine and beer pairings at select restaurants. Some restaurants are also offering small plates and drink pairings as part of their Restaurant Week menu as well as shared options for two. No tickets need or passes required – guests can simply visit dineoutlongbeach.com for a list of participating restaurants, view menus, make a reservation at select Open Table restaurants at the site, and more. Guests can browse the website by neighborhood, cuisine or price point or browse restaurants serving breakfast, lunch or dinner.
Friedmans Home Experience located at 1827 E. Spring Street in Long Beach. The event and parking are free.
For more information, visit dineoutlongbeach.com, email at info@dineoutlongbeach.com or call 562.856.9292.
---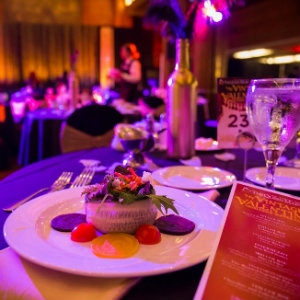 02.14.19
The Queen Mary presents an unforgettable evening of romance and old-world glamour at My Vintage Valentine on Thursday, February 14. Two evening seating times will offer a signature four-course dinner and a special show featuring vintage burlesque performances, a steamy tango duet, and captivating contortionists celebrating love, playfulness, and beauty.

Set in one of the Queen Mary's historic salons, My Vintage Valentine features a four-course love story performed by Cirque Berzerk and Love in the Fire. Guests will be greeted by Cupid in the Windsor Salon upon arrival and ushered into the Grand Salon for their dinner seating. Once seated for dinner, the evening's host will introduce the performers and accompanying love story, which will be interwoven throughout the dinner courses. The charming costumes and stunning ambiance of the Grand Salon will create the perfect romantic setting as the entertainment takes the stage. Dazzling performances will include burlesque dancers, tango performances, and a daring contortionist.

The four-course signature dinner menu offers a vine ripe tomato Caprese salad to begin, an intermezzo champagne sorbet to clear the palate, a choice of asiago crusted organic chicken breast, pan roasted sea bass or grilled filet mignon for the main course and a cappuccino pot de crème for the dessert finale. Following the dinner and show, guests are welcome to stay aboard and enjoy cocktails and music at the bar in the Windsor Salon.

My Vintage Valentine offers two seating times, the first at 5:30 p.m. for $125 per person and second seating at 8:30 p.m. at $135 per person. Tickets are available in pairs and seating is first to come first served. Beverages are not included in the price and available for purchase throughout the evening. For more information and to purchase tickets to celebrate true love aboard the Queen Mary at My Vintage Valentine, visit QueenMary.com.
---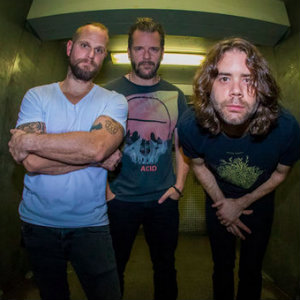 02.13.19
Come out and celebrate with KROQ Locals as G4L Records, the label founded by OC-native Markus Muller-Stach signing of its second artist State to State on Saturday, Feb. 16 at 3 p.m. at Guitar Center West in Los Angeles. The State to State signing party will include a 30 min. electric set, meet and greet, autographs, photo ops and giveaways! Special appearances by producer Johnny K (Disturbed "Sickness" 5x multi-platinum, Grammy-nominated Megadeth, 3 Doors Down, Staind, and State to State) and KROQ's local's team. Special one day only G4L Records discount, for attendees during Guitar Center's President's Day Sale.
State to State is an LA-based alternative rock band that sound like Interpol, Queens of the Stone Age, Radiohead and Lana Del Rey. They've regularly sold out shows at the Troubadour and The Roxy as well as residencies at The Hotel Café, The Viper Room and others.
Guitar Center West LA at 10831 Pico Blvd. In Los Angeles. 310.475.0637.
---
More Greer