Greer's Blog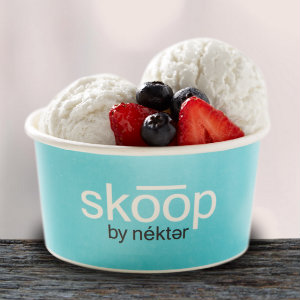 07.16.18
Nékter Juice Bar launches its six-week "Summer of Skoop" today. They're releasing one, limited-edition vegan ice cream flavor each week through the week of August 20.
Nékter Juice Bar's hunt for the perfect vegan ice cream started in Italy today years ago, when co-founder and CEO Steve Schulze discovered a proprietary gelato machine that would transform Nékter's exclusive recipes into Skoop, a luscious and creamy frozen treat that would satisfy sweet cravings but remain 100 percent healthy and clean.
Made fresh daily in small batches for optimal flavor, freshness and nutritional content, Skoop became an instant success with a variety of plant-based, craveworthy flavors introduced during the past year at Nékter Juice Bars across the country. The new Skoop flavors, which are made without unnecessary or refined sugars, preservatives, artificial flavors, or processed ingredients, include:
PB Brownie (Week of July 16): Smooth and creamy peanut butter meets pure cocoa, honey, cashew milk, coconut sugar, and agave nectar with a pinch of sea salt. *contains honey*
Coconut Matcha (Week of July 23): Energizing Matcha green tea blended with coconut milk, Madagascar vanilla, agave nectar, and a pinch of sea salt.
Berry Hibiscus (Week of July 30): Creamy coconut paired with Hibiscus for a hint of sweet and tart berry. Blended with Madagascar vanilla and agave nectar.
Red Velvet (Week of August 6): A rich and creamy blend of pure cocoa, Madagascar vanilla, agave nectar, sea salt, and beet for natural color.
Fresh Strawberry (Week of August 13): Strawberries shine in this summery blend with coconut milk, Madagascar vanilla, agave nectar, and a pinch of sea salt.
Sea Salt Caramel (Week of August 20): The perfect blend of salty and sweet - caramel, creamy coconut, Madagascar vanilla, agave nectar, and a pinch of sea salt.
Orange County Nekter locations include:
1620 San Miguel in Newport Beach. 949.220.2535
4237 Campus Drive in Irvine. 949.608.4763
126 Main St., Ste. 102 in Huntington Beach. 714.465.5889
3333 Bear St. in Costa Mesa. 949.340.2700
7101 Yorktown Ave. in Huntington Beach. 657.845.2004
6793 Quail Hill Pkwy. In Irvine. 949.566.8851
7631 Edinger Ave. in Huntington Beach. 714.465.5888
2937 El Camino Real in Tustin. 657.269.8135
6258 Irvine Blvd. in Irvine. 949.258.7160
26731 Aliso Creek Rd. in Aliso Viejo. 949.537.2990
23612 Rockfield Blvd. in Lake Forest. 949.892.6037
3959 Portola Pkwy. In Irvine. 949.315.2255
3505 E Chapman Ave. in Orange. 657.217.3048
28391 Marguerite Pkwy. In Mission Viejo. 949.267.3940
32371 Golden Lantern in Laguna Niguel. 949.353.5100
27726 Santa Margarita Pkwy. in Mission Viejo 949.416.8307
25672 Crown Valley Pkwy. in Ladera Ranch. 949.940.5045
5655 E. La Palma Ave. in Anaheim Hills. 714.386.1300
30893 Gateway Pl. in Rancho Mission Viejo. 949.226.6123
---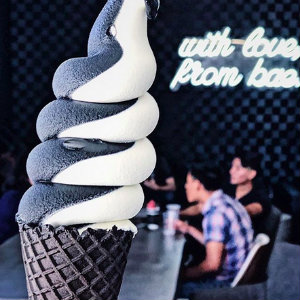 07.16.18
Go Little Tokyo invites culinary enthusiasts to discover their inner foodie in the restaurants of Little Tokyo for a scrumptious weekend of authentic food and fun at the 3rd Annual Delicious Little Tokyo on Friday, July, 20 and Saturday, July, 21.
You can experience culinary workshops, food demos, food tours, tastings, and one-of-a-kind activities at various local Little Tokyo businesses exclusively available during Delicious Little Tokyo weekend.
Highlights of Saturday's events include:
TICKETS AND REGISTRATION:
Free - $150, depending on the activity. For more information and to register for demos and workshops visit golittletokyo.com/delicious.
Little Tokyo - Downtown Los Angeles.
---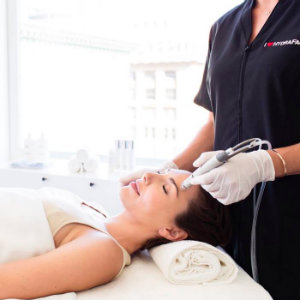 07.13.18
The HydraFacial World Tour will be making faces glow at Fashion Island for one day only on Saturday, July 14 from noon to 6 p.m. Look for the HydraFacial World Tour pop up truck near Starbucks and get a HydraFacial treatment anytime during the event for FREE (a $300 value).
And that's not all, they'll also have a walk-up bar for free Perk Skincare treatments too. You can also play World Tour Plinko to win some swag from skincare partners such as ZO Skin Health by Zein Obagi, MD and Colorescience!

Walkups will be available during the entire event.
Fashion Island is at 401 Newport Center Drive in Newport Beach.
---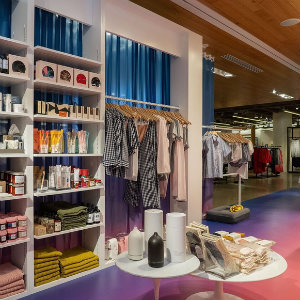 07.13.18
Dreaming of a perfect night's sleep? Sleep-In@Nordstrom featuring Casper launches today at Nordstrom South Coast Plaza and online at Nordstrom.com/pop. Casper offers an entire suite of dream-worthy comfortable products.
Sleep-In@Nordstrom will feature the original Casper mattress, the Casper Wave mattress designed with ergonomic technology, Casper's soft and supportive pillow, crisp and cool sheets, and even a dog bed made specifically for your four-legged friends. The shop will also exclusively launch the company's newest sleep offering — Casper Airy Linen Sheets, constructed with soft Belgian flax linen for a light and fluffy feel.
In addition to Casper's iconic products, Sleep-In@Nordstrom will feature an assortment of home and wellness essentials perfect for morning, evening and sleep curated by Olivia Kim and her team. Sleep-In@Nordstrom is the ultimate destination to help you rise and shine and wind-down. Products include energizing supplements, invigorating skincare, beautiful accessories, edible wellness, dreamy pajamas and restful technology.
---
More Greer