Greer's Blog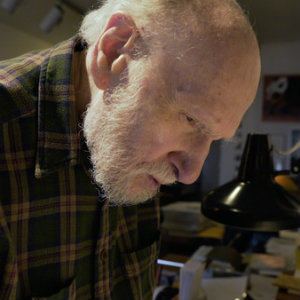 04.24.19
Art and design enthusiasts will love the Art, Architecture + Design (AA+D) Film Series, an international showcase of films at the Newport Beach Film Festival celebrating art, architecture, design, modernism, photography, sculpture, painting, typography, advertising, publishing, urban planning, public and immersive art. The series highlights emerging and prominent artists, visionaries and icons of the creative world whose achievements have influenced, intrigued and inspired a multitude of designers, curators, historians, and independent filmmakers.
The Art, Architecture + Design Film Series will spotlight nine independent feature-length and seven short documentary films from around the world.
The AA+D films will screen at THE LOT in Fashion Island, Edwards Big Newport, and Triangle Square Cinemas. Interactive Q&A's with filmmakers and documentary subjects will follow select screenings.
The program features films about architects, artists, designers and projects that sparked movements and defined styles of the 20th century, including modernism, Bauhaus, American Craftsman and humanistic designs created in harmony with nature. Filmed in Vienna, Berlin, Locarno, Palm Springs, and Orange County, PJ Letofsky's documentary Neutra- Survival Through Design provides a comprehensive, all-encompassing look into the life, work and times of iconic modern architect Richard Neutra. The film features Orange County buildings designed by Neutra, including the Huntington Beach Central Library and the Garden Grove Community Church. Bauhaus Spirit celebrates the 100th anniversary of Walter Gropius' Bauhaus and explores the history and future of the influential utopian design and architecture school. The Sea Ranch: Architecture, Environment, and Idealism tells the story behind The Sea Ranch, a place where environment informs geometry and buildings embody ideals. I am Known as an Artist, Wharton Esherick recounts the life of a seemingly obscure artist who nevertheless influenced an entire art movement.
Two films in the AA+D series examine the art, culture, and politics of the Chicano Art Movement. Carlos Almaraz: Playing with Fire tells the story of artist Carlos Almaraz. After migrating from Mexico to America as a child, Almaraz became a distinguished leader of the Chicano Art Movement who created larger-than-life paintings filled with passion and commitment to East LA's emerging civil rights movements. Dancing with the Sun: The Artwork of Manuel Hernandez-Trujillo tells the story of Manuel Hernandez-Trujillo's art, how he helped restore a stolen culture during the Chicano Art Movement, and the resonating legacy he leaves behind as an artist, activist, and educator.
The AA+D program spotlights films that celebrate art direction, graphic design and photography. Art Paul of Playboy: The Man Behind the Bunny explores the legacy of Art Paul, the founding art director of Playboy magazine who paved the way for graphic design as well as the magazine's cultural force throughout the 1950s, 60s, and 70s. In Jay Myself, photographer Stephen Wilkes creates an intimate portrait of his mentor, Jay Maisel, as he leaves the 30,000 square foot building in the Bowery that he's inhabited and filled with his eccentric collection of beautiful random objects for the last 40 years - known as 'The Bank.'
The AA+D Film Series highlights women artists working in various mediums. From the cafés of Paris to the mountaintops of Samiland, Gloria's Call chronicles how a scholar's life is forever changed through her friendships with the women artists of Surrealism. After the success of artist Reine Paradis' breakout photo series 'Jungle', Queen of Paradis follows Paradis on a surreal journey across the United States as she works to complete her highly anticipated second series 'Midnight'. Visions Not Previously Seen: Barbara Stauffacher Solomon is a portrait of Barbara Stauffacher Solomon, the groundbreaking designer who fused Swiss modernism with an iconic and bold California pop aesthetic.
Three films from Ireland will screen in the AA+D Series. A cinematic tribute to Peter Rice, An Engineer Imagines celebrates the innovative creations of one of the most distinguished engineers who pushed the boundaries of art and science in the late 20th century. An innovative mix of documentary and drama, Citizen Lane delivers a vivid and compelling portrait of Hugh Lane, one of the most fascinating yet enigmatic figures in Irish art history. Bordalo II: A Life of Waste is an intimate portrait of Portuguese street artist Artur Bordalo as he aims to highlight the extent of our environmental wastefulness and the impact through sculptures of junk.
The AA+D series delves into the various realms of urban, street and public art, and examines how art creates community. Shot over ten years in seventeen countries, MEGALODEMOCRAT: The Public Art of Rafael Lozano-Hemmer follows acclaimed artist Rafael Lozano-Hemmer's breakout career creating large-scale works that entice an increasingly isolated public into transforming their cities and reconnecting with one another. Painting the Town - The Street Art of Detroit explores Detroit's surging independent movement of street art and graffiti art and how it brings people together in ways never been imagined a few short years ago.
The AA+D program is supported by Community Partners including AIA Orange County, AIGA Orange County, Orange County Museum of Art, Laguna Art Museum, Arts Orange County and Emerging Arts Leaders.
Tickets are $16 and are available at the Festival box office or at NewportBeachFilmFest.com.
---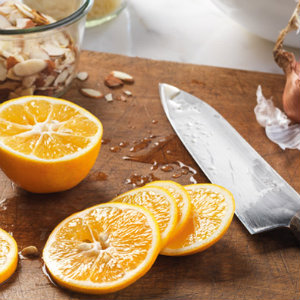 04.24.19
To celebrate the 30th Annual Spring Garden Show, four leading chefs from South Coast Plaza's restaurants will demonstrate signature recipes, share cooking tips and samples of the delicious dishes they prepare at Stonewall Kitchen Cooking School. Classes are demonstration only with plenty of opportunities to learn new tips, ask questions and interact with the chef and staff.
Thursday, April 25 at 3 p.m., Sample The Hall Global Eatery

Join renowned chef Amar Santana for a lively cooking demonstration and be among the first to sample tastes from his soon-to-open The Hall Global Eatery at South Coast Plaza. Santana, runner up of Bravo's Season 13 "Top Chef" and chef/partner at Vaca in Costa Mesa, will field questions following the demo.
Friday, April 26 at 3 p.m. A Taste of Italy at Home
Famed restaurateur Antonio Cagnolo opened his flagship, Antonello Ristorante, at South Coast Plaza Village in 1979. Cagnolo, a native of Bistagno in the Piedmont region of Italy, and his Venetian-born wife, Fiorella, will reveal their favorite ways to cook Italian food at home, using fresh, flavorful ingredients, simply prepared.
Saturday, April 27 11 a.m. Signature Dishes from Terrace by Mix Mix
Award-winning chef Ross Pangilinan will demonstrate signature dishes from Terrace by Mix Mix, his newly opened restaurant at South Coast Plaza. The globally inspired dining concept is influenced by French, Italian and modern Filipino cuisines. Terrace by Mix Mix was named by Orange Coast Magazine as one its "Best New Restaurants" in the April 2019 dining issue.

Butter, Flower, Sugar at 2 p.m.
Danielle Keene, owner of Sheila Mae bakery and finalist on Top Chef: Just Desserts, will show you how to embrace flower power this Spring and add a special floral twist to your favorite sweet treats. Join her in the housewares department after to check out the products she uses to transform these recipes from plain and simple to fantastically floral!
Sunday, April 28 at 2 p.m. Meet Chef Esnault of Knife Pleat
Meet chef Tony Esnault of the highly anticipated Knife Pleat, opening soon in South Coast Plaza's Penthouse. Esnault, born in the small town of Saumur in France's Loire Valley, has cooked at Michelin-starred restaurants in France, Monte Carlo, New York and Los Angeles. He and wife-partner Yassmin Sarmadi own Church & State in Downtown Los Angeles. Highly praised for his elegance of flavor and artistic execution, Esnault will share his passion for cooking with local, seasonal and sustainable ingredients.
What to Expect? Generous portions of each course and a complete recipe packet to recreate the meal at home! Classroom seating is on a first-come, first-served basis, so please plan to arrive early in order to sit with companions.
Stonewall Kitchen Cooking School is at Macy's Home Store at South Coast Plaza at 3333 Bear St. in Costa Mesa. 714.513.3940.
---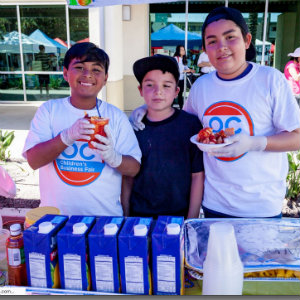 04.23.19
Join Orange County Rescue Mission on Saturday, April 27 from 11 a.m. – 1 p.m. for the inspiring Kids on a Mission, OC Children's Business Fair.
The Fair will feature 50 unique booths that showcase the business ideas and products of young entrepreneurs ranging in age from 6 to 14. Some of the products being sold include handmade jewelry, keychains, bookmarks, edible slime, stress balls and various food items. All booths will be operated by the young entrepreneurs themselves and all products will be available for purchase!
It's a family-friendly event that's FREE for all ages.
For more information about the OC Children's Business Fair, visit rescuemission.org or contact Ashley Binder at 714.247.4343.
The Village of Hope is at 1 Hope Drive in Tustin, California.
---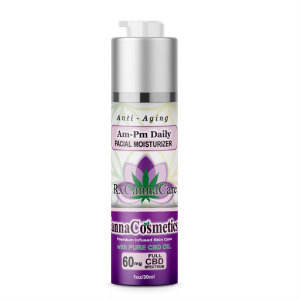 04.23.19
CBD Oil has become one of the most sought-after plant medicines and supplements in the natural health and beauty industries. For many people, CBD has been instrumental in dramatically improving their lives.
Rx Canna Care founder Twompson Prater has discovered that a topical delivery of CBD provides equally powerful benefits for certain health issues such as eczema, psoriasis, cancer treatment, and radiation side effects, acne, rashes and more. He created a Rx Canna Care, a product line to offer a natural alternative to traditional chemically based skincare and cosmetic products.
Rx Canna Care's product line includes: Apple Stem Cell Cream; AM/PM Daily Moisturizer with Hyaluronic Acid; Canna Retinol with Vitamin A; Canna Cream - Concentrated Natural/Organic Body Balm with 600mg; Canna Scrubs - Avocado and Neem Coffee, Turmeric and Neem Salt, Rosehip Oil Sugar Scrubs; Canna Intimate CBD Massage Oil Infused with Natural Aphrodisiacs; CBD Oil Tinctures - High Concentrations of 1200, 3000 and 6000mg; Infused Pain Relief Cream - with Menthol, Arnica & Frankincense; and Neck & Décolleté Firming Formula with Green Tea Antioxidants.
"There is a lot of noise out there and not all CBD products are created equally. The fact is, we have many years of experience within the cannabis space and have strategic partnerships within the industry. We are proud to assure our customers that they are receiving the best," Prater said.
Visit rxcannacare.com to shop and learn more.
---
More Greer