Greer's Blog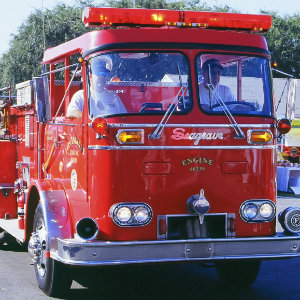 09.19.17
Cruisin' For A Cure, the largest one-day charity car show in the nation, is returning to the OC Fair & Event Center on Saturday, Sept. 23 from 6 a.m. to 4 p.m. in conjunction with Prostate Cancer Awareness Month. More than 3,500 cars will cruise through the fairgrounds for 1.5 miles and/or park and be on display. There's no restriction on what make, model or year an entry car can be – classics, muscle, trucks, exotics, customs, vintage, movie cars, and even new cars. This isn't your typical car show—there's live entertainment, top-of-the-line industry sponsors, over 200 vendors and exhibitors, and free prostate cancer screenings.
"We figure having the guys here with their toys is the best way to get them tested, and the timing is perfect. September is Prostate Cancer Awareness Month!" says event organizer Debbie Baker.
At last year's show, 815 men were tested and 153 of them were advised to seek additional medical attention.
"For most guys, the doctor's office is not somewhere we're particularly enthused about spending time, so integrating non-invasive, preventative medicine into an event that caters to the demographic of men who're the most at-risk for this disease is nothing short of brilliant," posted Bradley Iger, a freelance automotive journalist who covered Cruisin' For A Cure for StreetMuscleMag.com in 2016.
Men in attendance can take advantage of FREE prostate cancer screenings performed by the doctors and staff from the KSK Cancer Center of Irvine, CA. "The organizers of Cruisin' For A Cure didn't put this event together just to see an assemblage of interesting vehicles. They want to save lives," said Dr. Kenneth Tokita, a Radiation Oncologist with KSK Cancer Center of Irvine.
Automotive industry movers and shakers Troy Ladd of America's Most Beautiful Roadster, Chris Jacobs of Overhaulin', Chip Foose of Foose Design, Larry Wood, Hot Wheels Designer, Carson Lev of Redphin Productions, and Barry Meguiar of Meguiar's Inc. will meet fans along with Dave McClelland, 'The Voice of the NHRA' in The Hangar building from 11 a.m. to 1 p.m.
Tickets are $15 per person. $13 with AAA card. Children under 12 are free.
OC Fair & Event Center is at 88 Fair Drive in Costa Mesa.
---
More Greer