Greer's Blog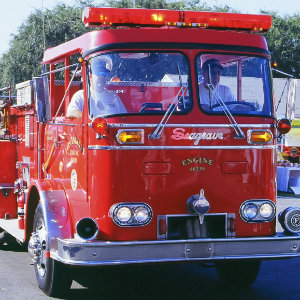 09.19.17
Cruisin' For A Cure, the largest one-day charity car show in the nation, is returning to the OC Fair & Event Center on Saturday, Sept. 23 from 6 a.m. to 4 p.m. in conjunction with Prostate Cancer Awareness Month. More than 3,500 cars will cruise through the fairgrounds for 1.5 miles and/or park and be on display. There's no restriction on what make, model or year an entry car can be – classics, muscle, trucks, exotics, customs, vintage, movie cars, and even new cars. This isn't your typical car show—there's live entertainment, top-of-the-line industry sponsors, over 200 vendors and exhibitors, and free prostate cancer screenings.
"We figure having the guys here with their toys is the best way to get them tested, and the timing is perfect. September is Prostate Cancer Awareness Month!" says event organizer Debbie Baker.
At last year's show, 815 men were tested and 153 of them were advised to seek additional medical attention.
"For most guys, the doctor's office is not somewhere we're particularly enthused about spending time, so integrating non-invasive, preventative medicine into an event that caters to the demographic of men who're the most at-risk for this disease is nothing short of brilliant," posted Bradley Iger, a freelance automotive journalist who covered Cruisin' For A Cure for StreetMuscleMag.com in 2016.
Men in attendance can take advantage of FREE prostate cancer screenings performed by the doctors and staff from the KSK Cancer Center of Irvine, CA. "The organizers of Cruisin' For A Cure didn't put this event together just to see an assemblage of interesting vehicles. They want to save lives," said Dr. Kenneth Tokita, a Radiation Oncologist with KSK Cancer Center of Irvine.
Automotive industry movers and shakers Troy Ladd of America's Most Beautiful Roadster, Chris Jacobs of Overhaulin', Chip Foose of Foose Design, Larry Wood, Hot Wheels Designer, Carson Lev of Redphin Productions, and Barry Meguiar of Meguiar's Inc. will meet fans along with Dave McClelland, 'The Voice of the NHRA' in The Hangar building from 11 a.m. to 1 p.m.
Tickets are $15 per person. $13 with AAA card. Children under 12 are free.
OC Fair & Event Center is at 88 Fair Drive in Costa Mesa.
---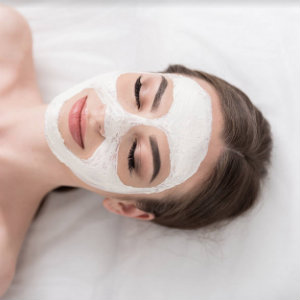 09.19.17
Burke Williams is inviting guests to rejuvenate from the busy summer season with select services, now available at a special price. Unwind with Burke Williams' Pure Relaxation Massage, a personalized Swedish massage that blends long, flowing and circulatory strokes to restore calm to the mind and body. Experience the ultimate in skincare with a signature Spa Style Facial that includes 22-point acupressure massage and incorporates Burke Williams exclusive H2V skincare line. Both services are now available at the special price of $95 (regular price starts at $125) through Sept. 24.
The luxurious pampering continues with Burke Williams' popular Anti-Aging Facial that regenerates and firms skin cells to repair damage and boost collagen production. The Anti-Aging Facial is now available at the special price of $175 (regular price starts $210) through Sept. 30.
For information on Burke Williams and to find a spa near you visit BurkeWilliamsSpa.com or call 1-866-239-6635.
---
09.18.17
Join the 39th Annual 65 Roses Golf Classic benefiting the Cystic Fibrosis Foundation on Saturday, Sept. 23 at Newport Beach Marriott Hotel & Spa and Sunday, Sept. 24 at Strawberry Farms Golf Club. This year we will be honoring founding Chairman Don Baylor and his wife Becky for their continued support.

On Saturday, the cocktail reception, auction and dinner is at 5:30 p.m. at Newport Beach Marriott Hotel & Spa.

On Sunday, at Strawberry Farms Golf Club the HDCP Best Ball is at 7:30 a.m.; and the Scramble is at 1 p.m.
The mission of the Cystic Fibrosis Foundation, a nonprofit donor-supported organization, is to cure cystic fibrosis and to provide all people with the disease the opportunity to lead full, productive lives by funding research and drug development, promoting individualized treatments, and ensuring access to high quality, specialized care.
For tickets and more information, visit 65roses.events.
Newport Beach Marriott Hotel & Spa is at 900 Newport Center Drive in Newport Beach.

---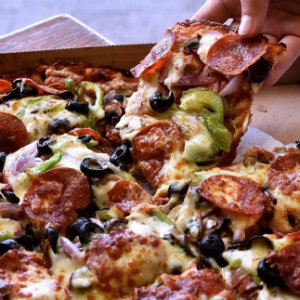 09.18.17
Fast casual pizza concept Fresh Brothers will donate 20 percent of all sales on Tuesday, Sept. 19 to the American Red Cross to support Hurricane Irma relief efforts in Florida. Last week, they supported relief efforts of Hurricane Harvey.
With 19 stores in Southern California, the nearest Fresh Brothers may be 1,500 miles from Houston and more than 2,500 miles from Miami, but the community-focused restaurant wants to do its part toward helping victims affected by both Hurricane Harvey and Hurricane Irma.
The American Red Cross provides shelters for those displaced by Hurricane Irma and has thousands of volunteers on the ground in Florida.
To contribute, customers can place an order by phone or online at FreshBrothers.com for delivery or pick-up, or dine-in at any Fresh Brothers in Southern California on Tuesday, Sept. 19 from open to close (11 a.m. to 9 p.m.) and 20 percent of every order will be donated to American Red Cross. Go to FreshBrothers.com to find the nearest Fresh Brothers store.
In Orange County, Fresh Brothers is at:
Westcliff Plaza at 1124 Irvine Ave. in Newport Beach. 657.845.2345.
Harbor View Shopping Center at 1616 San Miguel Drive in Corona Del Mar. 949.759.1212.
Harvard Place Shopping Center is at 17655 Harvard Ave. d, Irvine. 949.797.9044.
The Market Place 13258 Jamboree Road in Irvine. 714.598.2828.
24002 Aliso Creek Rd #16, Laguna Niguel. 657.999.0800.
---
More Greer