Greer's Blog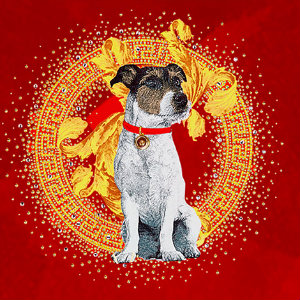 02.21.18
Celebrate the Lunar New Year with Versace and Donatella's stylish four-legged companion, Audrey. Discover the Audrey Versace Capsule collection in celebration of the year of the dog now available at Versace at South Coast Plaza. The darling illustration is by Rafael Mantesso.
The Audrey Capsule is a special edition leather accessory featuring hand-stitched patches for him, and the Audrey Edition DV OVE degrade bags for her. There's also an Audrey Capsule Crystal T-Shirt in black and red for her, and Audrey Capsule Men's T-Shirt in black and red.
Open 10 a.m. to 9 p.m. Monday through Friday; 10 a.m. to 8 p.m. Saturday; 11 a.m. to 6:30 p.m. Sunday.
Versace is at South Coast Plaza in Costa Mesa. 714.380.3237
---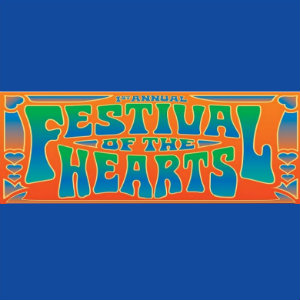 02.21.18
The first annual Festival of the Hearts, presented by Laura's House and Tilly's Life Center, on Saturday, Feb 24 from 9 a.m. to 3:30 p.m. at Saddleback College is built around the theme of creating healthy relationships. It will offer various workshops and breakout sessions covering topics such as bullying, leadership, self-esteem, substance abuse, safe dating, media literacy and Internet safety.
The event will also feature interactive group activities such as yoga, art therapy and self-defense classes, a lunch sponsored by El Pollo Loco, and live entertainment throughout the day, including a concert by NBC's 'The Voice' contestant Hanna Eyre and spoken word poet Phil Kaye. All attendees will receive a swag bag and raffle tickets for a chance to win prizes.
Parents are welcome to attend the event and will have the opportunity to participate in two breakout sessions on the topics of cyber-safety and warning signs.
Registration opens at 8 a.m. Cost is $5 individual ticket here.
For more information, contact Yanira Mendez at Laura's House. Call at 949.361.3775, or email at prevention@laurashouse.org
Saddleback College quad at 28000 Marguerite Parkway in Mission Viejo.
---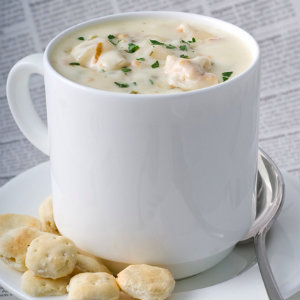 02.20.18
It's the perfect chowder weather and now you can enjoy a bowl of fresh seafood chowder at Santa Monica Seafood Market & Café while supporting Bracken's Kitchen, a local nonprofit that feeds the hungry healthy and delicious meals. Santa Monica Seafood will donate proceeds from all chowders--New England Clam Chowder, Manhattan Clam Chowder, and Fish Chowder-- sold in Costa Mesa and Santa Monica stores now until National Chowder Day on Sunday, February 25.
Bracken's Kitchen partners with like-minded individuals and organizations such as Santa Monica Seafood to build a sustainable model that utilizes culinary creativity to serve those people suffering from both the ongoing effects of poverty and food insecurity.
Open 9 a.m. to 8 p.m. Sunday to Thursday; 9 a.m. to 9 p.m. Friday and Saturday.
154 E. 17th St. in Costa Mesa. 949.574.0274.
Open 9 a.m. to 9 p.m. Monday to Saturday; 9 a.m. to 8 p.m. Sunday.
1000 Wilshire Blvd. in Santa Monica. 310.393.5244.
---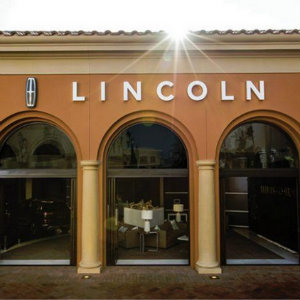 02.19.18
Want to meet new people and expand your business network? The Newport Beach Chamber of Commerce is hosting a Sunset Mixer on Thursday, Feb. 22 from 5:30 to 8 p.m. at The Lincoln Experience Center. Enjoy a no-host bar, complimentary hors d'oeuvres, great raffle prizes and mingling with some of Orange County's finest business professionals.
Explore the Lincoln Experience Center including their connectivity lounge, discover unique facets of the Lincoln brand, and you can even design a Lincoln with an interactive, digital configurator and bring it to life with a materials wall – showcasing authentic wood, exterior paint and fabric samples and storytelling.
Free for Chamber Members. $35 for Non-Members.
To register for the event, visit newportbeach.com.
139 Newport Center Drive at Fashion Island in Newport Beach.
---
More Greer