Greer's Blog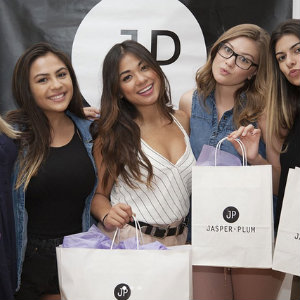 11.22.17
Head over to The District at Tustin Legacy for a variety of retail, restaurant and entertainment deals for the entire family this holiday season.
Daphne's California Greek: Give Greek. Get Gifts. Spend $30 on gift cards for friends, family or yourself and receive three special gifts. In January, February and March, get $5 Daphne's Dollars plus a bonus treat. Offer ends December 31, 2017. Only valid with in-store gift card purchases.
Fashion Camp – Create. Design. Sew. Save $120 on the Janome DC2030 sewing machine, used exclusively in the Fashion Camp studio and save $50 on the Janome MS100 sewing machine. Offer valid Nov. 13 – Dec. 24.. 20% off books, games, sewing machines and more. Offer valid Nov. 24 – Dec. 24. 20% off all December camps and classes, including Sewing 101, Ugly Christmas Sweater workshops and Winter Break. Offer valid Nov. 27-29.
Jasper Plum: Up to 50% off only on Black Friday.
JT Schmid's Restaurant & Brewery: Recieve a $10 gift card when you buy a $50 gift card. Offer valid now until December 24, 2017.
Pinot's Palette: Holiday Wine and Painting Calendar available offering Light Up Paintings, trivia and wood palette classes. Use discount code Snowman5 for $5 off any class through December 31, 2017.
Portola Coffee Roasters: Kids receive free hot chocolate with the purchase of any coffee drink for the ice rink opening on Black Friday. Black Friday gift card sale on Friday, Saturday, and Sunday – buy a $50 gift card and receive a $10 gift card free. Buy a $100 gift card and receive a $25 gift card free.
The District at Tustin Legacy is at 2437 Park Avenue in Tustin.
---
11.22.17
Don't miss the Black Friday Frenzy at Irvine Spectrum Center at midnight to 8 a.m. Enjoy FREE valet parking, ice skating, rides on the Carousel and Giant Wheel; and, of course, a variety of discounts from participating stores including Havaianas, Mo:Vint, Brighton, Cotton On, Hurley | Nike SB, Hollister, Journeys, Oakley "O" Store, and much more. DJ's will be spinning tunes throughout the shopping center.
And, Black Friday at Fashion Island will take place from 8 a.m. - 9 p.m. Fashion Island will be buzzing with festive entertainment and sweet sips from 11 a.m. - 2 p.m. while holiday shoppers enjoy special discounts from various retailers such as ASICS, Nordstrom, Lululemon, Athletica, Brooks Brothers, Kendra Scott, Travis Matthew, Trina Turk, Rodd & Gunn, VIX, and more.
Irvine Spectrum is at 670 Spectrum Center Drive in Irvine.
Fashion Island is at 401 Newport Center Drive in Newport Beach
---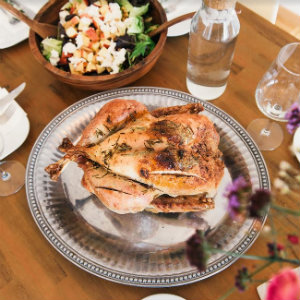 11.21.17
Back Bay Bistro welcomes guests to celebrate the Thanksgiving holiday with a festive gourmet buffet featuring slow roasted turkey, holiday sides and more with the unforgettable waterfront atmosphere on Thursday, Nov. 23 from 10:30 a.m.-3 p.m. Thanksgiving Buffet is $50 for adults and $25 for children 10 years and under. *Tax and 18% service charge is not reflected in per person pricing. View the menu here.
For those who wish to enjoy their Thanksgiving meal from the comfort of their own home, Back Bay Bistro is offering Thanksgiving To Go. Call ahead at 949.729.1144, by November 22 to reserve your professionally prepared whole turkey and a selection of favorite holiday sides. Pick up your meal on Thursday, November 23 from 10:30 a.m. – 3 p.m. Thanksgiving To Go costs $150 for complete dinner, serves 4-6.
Back Bay Bistro is at 1131 Back Bay Drive, Newport Beach. 949.729.1144.
---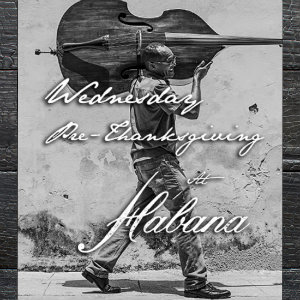 11.21.17
Celebrate a pre-Thanksgiving party at Habana in Costa Mesa with live music on Wednesday, Nov. 22 from 9 p.m. to midnight from Los Mysteriosos. Come celebrate solo, with a special someone, or even the whole family. The bar will be open for you to indulge in fresh mojitos, sangria, and more until 2 a.m.
Also, on Thanksgiving, Thursday, Nov. 23, Habana will be open 2 p.m. to 10 p.m. If you're not up for cooking the traditional turkey feast or traveling to spend the evening away from OC, they'll be offering their full dinner menu as well as a special Cuban-inspired pre-fixe Thanksgiving menu.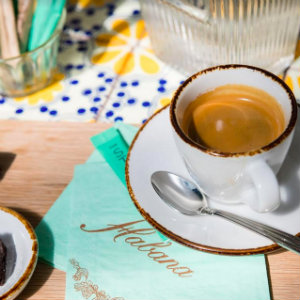 The newest Habana Irvine at Irvine Spectrum will be a great place to stop by for a bite and drink during Black Friday. Irvine Spectrum goes all out for Black Friday--there will be DJ's, live performers, free ice skating, free valet and more all contribute to a party-like atmosphere. Last year approx. 20,000 people participated, and Friday in its entirety saw approximately 80,000+ guests. Habana Irvine will be open until 2 a.m. on Thursday, Nov. 23 (with their bakery re-opening again at 7 a.m.) and will be offering Black Friday participants complimentary sips of coffee from their brand-new Bakery Habana, and bites of their beloved Media Noches sandwiches from 10:30 p.m. to 1:30 a.m.
In addition, each guest who visits the bakery will receive a bag of three small Black Out cookies, in honor of Black Friday. And, for those looking to check another gift off their list, Habana Irvine will have $100 Gift Certificates available for sale for $75.
Habana Costa Mesa is at 2930 Bristol St. in Costa Mesa. 714.556.0176.
Habana Irvine is at 708 Spectrum Center Drive in Irvine. 949.419.0100.
---
More Greer