Greer's Blog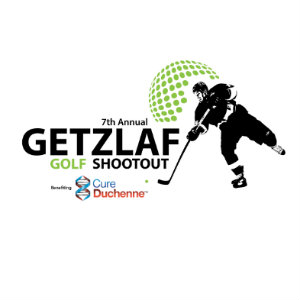 09.07.17
The 7th Annual Getzlaf Golf Shootout hosted by Ryan Getzlaf, captain of the Anaheim Ducks is a two-day charity golf event on Friday, Sept. 8 and Saturday, Sept. 9 that brings together athletes, celebrities and community leaders, all teaming up in support of CureDuchenne.
The Shootout kicks off with a MVP Party at Time Nightclub at The Triangle in Costa Mesa on Friday, Sept. 8 from 5:30 to 9 p.m. This private affair features cocktails, dinner, silent and live auctions, and complimentary admission to the nightclub when it opens to the public. ​Hockey players that will be attending include Josh Manson, Chris Wagner, Ryan Kesler, Ryan Miller, Ryan Getzlaf, Logan Shaw, Jared Boll, John Gibson, Brian Allen, Andrew Cogliano, Nick Kerdiles, Cam Fowler, Nick Ritchie, Kevin Bieksa, Patric Eaves, Andy Sutton, Teemu Selanne and Sami Vatanen. Celebrities attending include Chuck Finley, Brian Van Holt, and Sam August.
Then, on Saturday, Sept. 9 morning, they'll head over to the Monarch Beach Golf Links in Dana Point for a golf tournament for a fun and exciting day on the green. Registration starts at 9 a.m.; shotgun starts at 10:30 a.m., and awards at 4 p.m.
CureDuchenne is a national nonprofit that raises awareness and funds research to find a cure for Duchenne muscular dystrophy. Duchenne is a fatal muscle disease that affects children. Those with Duchenne are usually diagnosed by age 5, lose their ability to walk by 12 and most don't survive their mid-20s. Today, there are 15,000 Duchenne patients in the U.S. and more than 300,000 worldwide.
Tickets, registration and donation opportunities can be found here.
Time NightClub is at The Triangle in Costa Mesa at 1875 Harbor Blvd. in Costa Mesa.
Monarch Beach Golf Links is at 50 Monarch Beach Resort North in Dana Point.
---
More Greer