Greer's Blog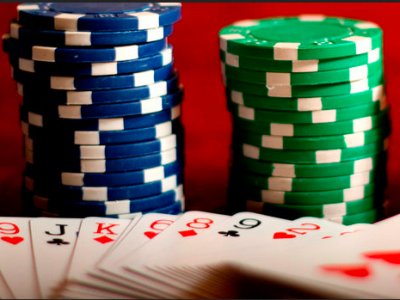 07.11.13
Support local elementary schools at a fun poker tournament fundraiser on Saturday, July 20 at the Boys & Girls Club in Costa Mesa. The annual Four Aces Tournament will benefit four schools in the Newport Beach/Costa Mesa area: Newport Height Elementary, Kaiser Woodland, Newport Elementary and Mariners Elementary. There will be food, drinks and prizes.
The event is both a social gathering ($50) and a poker tournament ($150). Walk-up registration costs $175. Last year, nearly 200 people attended and the first places winner took home $4,000.
Boys & Girls Club of the Harbor Area is at 2131 Tustin Ave., in Costa Mesa.
---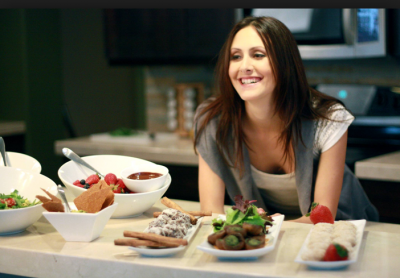 07.11.13
Chef Jenny Ross celebrates seven years of bringing fresh, organic living cuisine to Orange County on Saturday, July 20 with a day of wellness with yoga, cooking demo, wine tasting and 5-course dinner at the Camp in Costa Mesa.
Last year, she opened two new locations in Orange County so more fans had access to Jenny Ross Living Foods, her award-winning eco-delicious living cuisine. During her "Day of Wellness," Chef Jenny will encourage the public to purchase meal programs by donating to a patient in need for every four meal plans sold between 9 a.m. and 2 p.m.
The day will start at 9 a.m. with begin with Kombucha refreshers and a yoga class with Kelly Lam, of the Whole Purpose. At 9:30 a.m. the yoga class will be followed by breakfast with Kelly Lam, sponsored by Cadia Olive Oil. Guests will also be able to enjoy 118 Degrees' fresh, whole-foods smoothies and menu items. At 11 a.m. Chef Jenny will conduct a demo outside on how to make some of her eco-delicious cuisine. At noon to 3 p.m. guets can enjoy a lunch special and Kombucha Martinis, set to the sounds of a Live DJ. From 4 to 6 p.m. the day continues with a wine tasting event featuring biodynamic wines. Guests may choose to participate in by making a $10 donation.
At 6 p.m. the "Day of Wellness" will culminate a special Chef's Tasting Dinner by Chef Jenny Ross. The dinner will be $25 per guest and will include wine tastes. Seating is limited and those interested must RSVP to 7years@118degrees.com. All RSVPs will require a confirmation to secure a seat at the dinner.
To learn more about 118 Degrees or Chef Jenny Ross, visit 118.degrees.com or jennyrosslivingfoods.com.
2981 Bristol St, Costa Mesa. 714.754.0718
---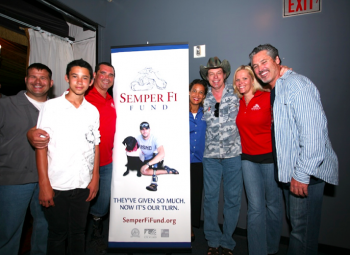 07.11.13
Attend the 5th annual Safety Heroes event benefiting the Injured Marine Semper Fi Fund on Tuesday from 6 to 8 p.m. at City National Grove of Anaheim. The event will be hosted by Safetyheroes.org Founder, Mark J. Peacock of the Law Offices of Mark Peacock, raising proceeds in support of the injured and critically ill members of the U.S. Armed Forces and their families.
Guests will enjoy hosted cocktails, complimentary appetizers, a silent auction and a special presentation and performance by activist and American rock musician, Ted Nugent. 100% of the proceeds raised will benefit The Semper Fi Fund and SafetyHeroes.org.
The annual fundraiser will welcome and celebrate over 200 members of local law enforcement, fire and military personnel including both active and retired members from various LA and Orange County Police Departments, Huntington Beach Fire, Orange County Deputy Sheriffs, U.S. Marines, U.S. Army Special Forces Green Beret, Firearms Training Associates, Combat Ready U.S.A. and more.
To join the 5th annual SafetyHeroes.org fundraiser on July 16 email RSVP to mark@safetyheroes.org.
City National Grove of Anaheim is at 2200 E Katella Ave. in Anaheim.
---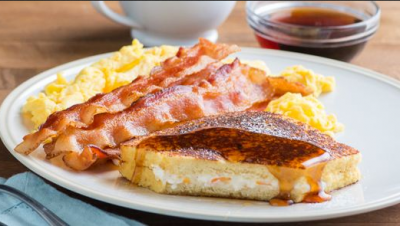 07.11.13
In celebration of Mimi's Café's 35th anniversary and French heritage on Bastille Day, Sunday, July 14, Mimi's will offer a Heritage Menu featuring several classic dishes at original 1978 prices. Five of the classic tastes include a bowl of French onion soup –at $2.25; Pain Perdu at $4.25; classic muffins at 45 cents; French dip sandwich at $4.10; and Eggs Benedict at $3.95

Guests will also have the opportunity to win prizes such as $10,000 in cash, a trip for two to Napa Valley and more with their Merci for Mimi's promotion. Beginning Bastille Day, all lunch and dinner guests will receive a game piece to be opened on their next visit, revealing a special prize. Prizes include $10,000 cash, a trip for two to Napa Valley, an in-home dinner prepared by Mimi's Cafe Executive Chef Katie Sutton, Mimi's gift cards and dining discounts.
In Orange County Mimi's has locations in Costa Mesa, Fountain Valley, Laguna Niguel, Anaheim, Yorba Linda, Lakewood, Garden Grove, Tustin, and Lake Forest.
---
More Greer