Greer's Blog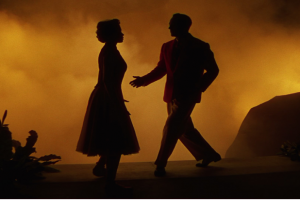 07.15.12
Free Movie Mondays continues tonight at Segerstrom Center with the screening of the classic "An American in Paris" with its famed score by George and Ira Gershwin starring Gene Kelly and Leslie Caron. Tim Burton's "The Nightmare Before Christmas" screens on July 23; "Yentl" directed, co-written, co-produced, and starring Barbra Streisand screens on July 30; and "The Music Man" an audience favorite screens on August 6.
Free Movie Mondays are projected on the side of Segerstrom Hall on the Center's Arts Plaza at dusk, or around 8 p.m. Just bring portable chairs, snacks, or even a picnic. Patina Catering will also sell snacks and drinks. Segerstrom Center for the Arts is at 600 Town Center Drive in Costa Mesa. For more information, call 714.556.2787.

---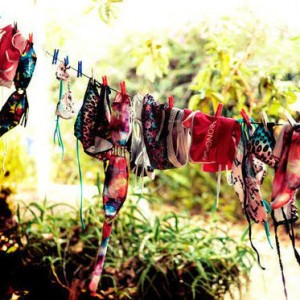 07.13.12
Summer has arrived and hopefully you've found the perfect swim suit, but now it's time to keep the sun shining on the shape of your suit. Translation: follow these five no fail tips and your beach ready bikini will keep its shape, won't reek of pool chlorine, and will not fall victim to weird sunscreen-induced discoloration. When the water is calling my name, I know just how easy it is to put a swimsuit through the ringer, but this Summer, I promise: keeping it in superior shape has never been simpler...
1. Anticipate the wear and tear - Chlorine weakens synthetic and polyester fabrics and can break down a suit's elasticity. Not to mention, products like sunscreen and deodorant can discolor and stain your bikini after a couple trips to the water. To minimize the early signs pretreat your swimsuit with a gentle stain solution soak like The Laundress Stain Solution.
2. Rinse and repeat - As soon as you're done frolicking in the waves, basking in the sun, or dominating in a friendly cannonball contest, switch into your après-swim gear and wash away the day's waterlogged activities. Be forewarned, water won't cut it. First thing's first: get yourself situated in a ultra chic maxidress, then head to step three.
3. Handwashing is best - To make sure your swimwear doesn't succumb to the surf, sand, and sunscreen you've been indulging in, you need to go the extra mile with a little handwashing TLC. Wash your swimsuit under cool water with a gentle detergent (think lingerie-strength) like Woolite.
4. Roll, don't twist and ring - It may be easier to twist out the water from your swimsuit, but trust us, if you want this suit to make it to Summer's end, roll it out in a towel. The more you ring your wares, the more you risk stressing out the elastic fibers prematurely. The last thing you want is a serious skin baring snafu at the beach.
5. The dryer is not your friend - Air-dry your swimsuit the old-fashioned way: hang it on a clothing line, lie it flat, or improvise — a hanger and shower rod will do the trick too. If you do hang-dry your suit outside, then avoid placing it in direct sunlight to prevent any potential color fade.
...have fun, don't forget the sunscreen and check out some of my favorite local swimwear lines: Vitamin A by Amahlia Stevens, Merrilee's Swimwear, BeachRiot, Salt Swimwear, and KORE Swim.
Leslie Christen writes "Wear to Where" for GreersOC.com each week. She is the owner of Leslie Christen | LifeStyling a business that does personal shopping, fashion styling, closet edits and organization. For tips on What to Wear and Where to Buy view her website at http://www.LeslieChristen.com and contact her at Style@LeslieChristen.com.
---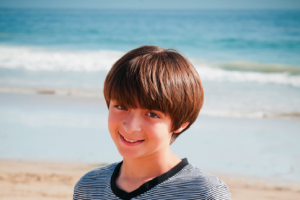 07.12.12
Devon Cohen, 13, of Newport Coast is one amazing kid. Diagnosed with type 1diabetes a year and a half ago, and he's already raised $30,000 for diabetes research. This week, he's donating 100 teddy bears with medical ID bracelets to Children's Hospital of Orange County. Devon's mission started when he was first diagnosed with type 1 diabetes, a life-threatening incurable disease that leaves its victims insulin dependent for life.
At CHOC, he noticed that one of the less fortunate kids couldn't afford a medic alert bracelet that his family could easily buy. The girl asked her mom if she could have one for her birthday day and Christmas combined. This memory stuck with Devon and so his project began. If you would like to read more about Devon and his incredible inspiring story see the Daily Pilot article here, and if you'd like to contribute to his effort to give every child diagnosed with type 1 diabetes at CHOC a medical ID bracelet and teddy bear visit his fundraising https://choccommunity.org/devon
---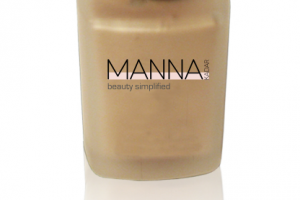 07.12.12
Celebrate Manna Kadar's launch party into Birchbox/ Glamour Magazine Saturday from noon to 5 p.m. at Island Tan in Laguna Niguel. Orange County based Manna Kadar Cosmetics is a simplified beauty line that provides flawless looks that can last all day, and Manna's signature products are multi-functional and save you time.
Manna Kadar's best selling product, Sheer Glo will now be available through Birchbox and to celebrate the first 30 guests to arrive will receive great gift bags. Bring your beauty loving friends.
To RSVP or make an appointment contact Kayla Wortley at 949.338.4620, email at Kayla@mannakadarcosmetics.com
Island Tan is at 30232 Crown Valley Parkway in Laguna Niguel. mannakadarcosmetics.com
---
More Greer