Greer's Blog
03.15.11
Remember the iconic Parasol building in Seal Beach? Now it's home to a new Panera Bread. Built in 1967, the umbrella-shaped roof structure features the classic architecture-style of Googie, known for pointed angles and futuristic themes. The bakery-café is offering hot panini sandwiches, hand-tossed salads, fresh soups served in bread bowls, bagels and delicious fresh pastries. Panera is known for its select organic and all natural ingredients; a menu with 0 grams of artificial trans fat per serving; antibiotic free chicken breakfast sandwiches; and made to order baked egg soufflés. Also, Panera Bread offers specialty coffees and espresso while you take advantage of its free WiFi.
Open 6 a.m. to 10 p.m. Monday through Saturday; 7 a.m. to 9 p.m. Sunday. At the Shops Rossmoor at 12241 Seal Beach Blvd. in Seal Beach. 562.240.2987.
---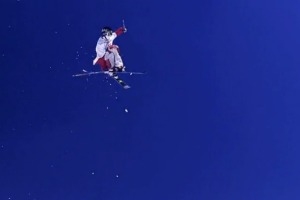 03.14.11
Find out what it takes to be an extreme winter sports athlete on an incredible journey to the world's most thrilling mountains by watching "The Story," a film showing for one night only Tuesday at 7 p.m. at UltraLuxe Theater at the Anaheim Gardenwalk.
"The Story" was filmed at Mt. Everest, Nepal, the Antarctic Peninsula, Chile and Argentina and features mountain sports' biggest stars, including alpine skiing's famed Bode Miller, Lindsey Vonn, and X Games hotshot Bobby Brown. The movie reveals inspirational and risky tales of epic skiing, snowboarding and river surfing and more.
Take an incredible journey down towering descents in Alaska and renowned ski resorts such as Mammoth Mountain, Whistler Blackcomb, Jackson Hole, Snowbird, Grand Targhee, Deer Valley and Vail. The personalities who make mountain sports their life and the mesmerizing scenery of alpine backdrops make this a must-see film.
Watch a preview of "The Story" at www.theskichannel.com/filmtour.
Tickets for the premiere are $10. Anaheim Gardenwalk at 321 W. Katella Ave. in Anaheim.
---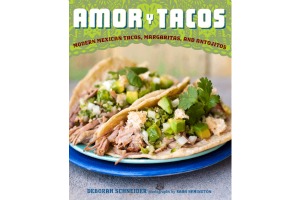 03.11.11
Next Tuesday at 7 p.m. Chef Deborah Schneider of SOL Cocina in Newport Beach will be sharing tips for creating delicious Mexican cuisine at the Newport Beach Central Library.
Guests can taste some of her favorites from her latest cookbook, "Amor y Tacos." The menu includes SOL house margaritas, pico de gallo, naked guacamole, avocado Caesar salad, chicken and cheese enchiladas, salsa ahogada and warm chocolate-banana bread pudding with cinnamon crème anglaise. You can also purchase the SOL-inspired Amor y Tacos cookbook at the event. The cost of the class is $20 per person and guests may register online.
1000 Avocado Ave. in Newport Beach. 949.644.3151.
---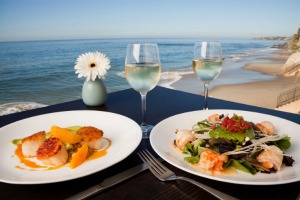 03.10.11
Laguna Beach a la Carte kick-off-ed its celebration Thursday night with "A Taste of California: Wine & Food Tasting" at Laguna Culinary Arts. The evening included great wines paired with small bites prepared by Executive Chef Laurent Brazier of Laguna Culinary Arts. The tasting was outside at Laguna Culinary Arts from 6 to 8:30 p.m. on Laguna Canyon Road in Laguna Beach.
On Friday, the Rooftop Lounge at Hotel La Casa del Camino hosts a rooftop rendezvous with cocktails and passed appetizers from K'ya Bistro Bar from 7 to10 p.m.
Tickets are $75 per person. (La Casa del Camino will be donating a portion of the ticket sales to the surf charities that were involved in the Casa Surf Project.) Tickets can be purchased at Hotel La Casa del Camino, 1289 S. Coast Highway, or by calling 949.497.2446.
On Saturday, mix-n-mingle at Surf & Sand Resort's "Sunset Social" on its new pool deck from 6:30 to 8:30 p.m. Enjoy tray-passed hors d' oeuvres. At the no-host bar, sip and savor a unique creation by Mixologist/Pastry Chef Ryan Velilla (a champagne cocktail served with liqueur-infused caviar or port infused gummi bears & chocolate truffles). Live music will add to the festivities.
The event is free; however attendees must be on the guest list. To RSVP, send an email to ssconcierge@jcresorts.com or call 949.376.2774 by Friday.
On Sunday, Tivoli Too! and the Laguna Board of Realtors will host a Champagne tasting and jazz brunch from 11 a.m. to 2 p.m. with free-flowing Champagne on the Tivoli Too! grounds. Betty DeGeneres (Ellen's mom) will be the guest host.
Featured Champagnes and sparkling wines will be provided by Nicolas Feuillatte Winery (the No. 1 selling Champagne in France). Live entertainment will be provided by the George Gilliam Trio, with guest singer Elena Gilliam.
Tickets cost $75 per person ($25 is tax deductible and being donated to the Laguna Beach Animal Shelter), which suffered severe damage during the recent rains. To purchase tickets, please call the Laguna Board of Realtors at 949.497.2474. Tivoli Too! is located at 777 Laguna Canyon Road.
Also, on Sunday, the award-winning Studio at Montage Laguna Beach will host a culinary exploration reception from 6 to 7 p.m., followed by a three-course wine pairing dinner featuring the chefs of Montage from 7 to 9 p.m. Tickets cost $100 per person. To purchase tickets, call 949-715-8893. Studio at Montage Laguna Beach is at 30801 S. Coast Highway.
---
More Greer