Greer's Blog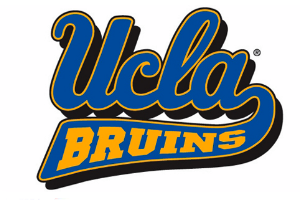 01.03.12
UCLA basketball fans will not want to miss the 18th annual John R. Wooden Classic at the Honda Center on Thursday at 8 p.m. Tickets to the exciting UCLA vs. Arizona game range start at $15 to $50. Tickets are also available to the exciting follow up UCLA vs. Arizona State game Saturday at 7:30 p.m.
We say make it an extra special game by reserving a UCLA party suite with an incredible view and atmosphere. For up to 20 guests you can watch the game in style from a room furnished with leather sofas, cocktail tables and 42" plasma TVs, and you can order foods from a premium menu. Packages also include preferred parking.
Book one by calling 714.634.2582, or visit here for more information.
The Honda Center is at 2695 E. Katella Ave. in Anaheim.
---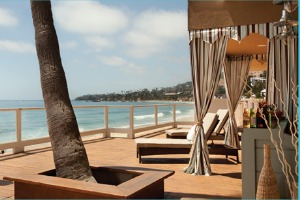 12.23.11
Pacific Edge Hotel in Laguna Beach is ringing in 2012 with a Cirque du Soiree New Year's Eve Party at the Deck from 10 p.m. to 1 a.m. The party will include a DJ from Another Mother, featuring Sli Dawg from SOUL Project, surprise entertainment, a custom menu, food and drink specials, and Champagne toast. Guests can reserve VIP access for groups at the surf cabanas and the villa from 4 p.m. to 1 a.m. and the Green Room for bottle service from 10 p.m. to 1 a.m. At the party you can watch the ball drop in three time zones.
Pacific Edge Hotel is at 647 S. Coast Highway in Laguna Beach. For more information, contact 949.281.5703, or PacificEdgeEvents@PacificEdgeHotel.com.
---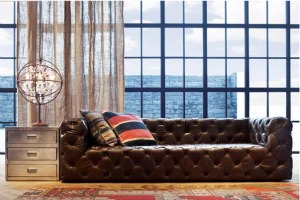 12.21.11
Planning an after Christmas shopping excursion to LA? On Monday, HD Buttercup kicks off its Half-Yearly Sale, with all merchandise reduced from 20 to 70% through Jan. 16. At the design emporium you can choose from rustic modern pieces by Environment; Millworks candy-hued pillows; Timothy Oulton's iconic British designs (pictured above); Style de Vie's vintage finds and much more.
Want to shop this Friday's pre-sale from 3 to 7 p.m. before the doors open to the public? Just show a copy of this pre-sale pass.
HD Buttercup HD is at 3225 Helms Avenue in Los Angeles.
---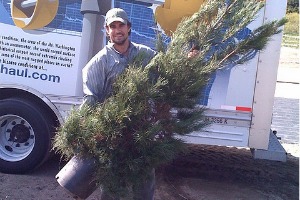 12.20.11
It's not too late to rent a Living Christmas Tree and go green for the holiday season. The Living Christmas Co., founded by Scott "Scotty Claus" Martin, is on a mission to change how the world does Christmas and just expanded delivery zones to Orange County and San Diego.
Martin's live, potted Christmas tree concept isn't just about saving a tree; his mission is to offer an entirely sustainable holiday experience. Depending on where you live, you can have a Turkish Fir, Monterey Pine, Giant Sequoia, Blue Cedar or Aleppo Pine delivered to you. Trees start at six feet and grow up to nine feet; prices range between $95 and $140, plus delivery.
The Living Christmas Co. team offers a variety of sustainable programs, including collecting donations for Goodwill as they do tree deliveries, and collecting used wrapping paper that the company re-uses for packaging eco-conscious holiday products including recycled and fair-trade ornaments, stocking stuffers and decorations. After the holidays, the trees are returned to grow on reclaimed land.
With a partnership with Shell Oil, Martin has transformed four acres of unused land into a Christmas tree forest; and with a partnership with Social Vocation Services, the trees are cared for by adults with disabilities.
Living trees products can be found online at livingchristmas.com.
---
More Greer