Greer's Blog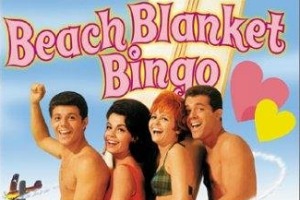 07.11.11
Beginning tonight, Segerstrom Center for the Arts is kicking off its annual free Movie Mondays.
Presented in the arts plaza, the series features classic films starting with Beach Blank Bingo tonight, starring Frankie Avalon and Annette Funicello.
Guests have the oppotunity to participate in fun Bingo games and win great prizes at 7:30 p.m.
Once the sun sets (approximately 8:15 p.m.), the film will be projected on the side of Segerstrom Hall and guests can begin picking out their spots around 5:30 p.m. You are also encouraged to bring your own snacks or pinic dinners, but barbecues and the like are not allowed.
If you can't make it out tonight, don't miss Harold and Maude on July 18, Victor/Victoria on July 25, Chicago on August 2 and The King and I on August 9.
Segerstrom Center for the Arts is located at 600 Town Center Drive in Costa Mesa.
---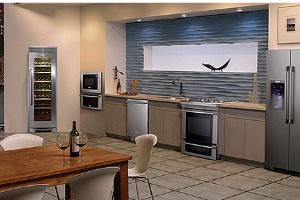 07.08.11
One of SoCal's oldest and most successful appliance stores, Howard's Appliance and Flat Screen Superstores, opened a showcase store on the Irvine side of The Market Place. The new design features flat screen TV's on modular displays, as well as kitchens with Electrolux and G.E. appliances. Howard's carries top brands of refrigerators, ovens, ranges and cooktops, microwaves, dishwashers, washers and dryers, plasma, LCD, LED, and 3D televisions.
Howard's Appliance and Flat Screen Superstore is at 13732 Jamboree Road, near Office Max off El Camino Real, in Irvine. 714.368.0163.
---
07.08.11
PHOTO GALLERY: With the help of Rasta Taco, Greer's OC spent last Saturday at A Market in Newport Beach selling amazing cookies from Blackmarket Bakery at the latest Educating Jack and Milly: One Cookie At A Time event.
In case you missed it - or already ran out of cookies - A Market is selling more Educating Jack and Milly cookies for $2.50 each. All proceeds will go to benefit Jack and Milly's education in Kenya.
Check out some photos of the day below:
---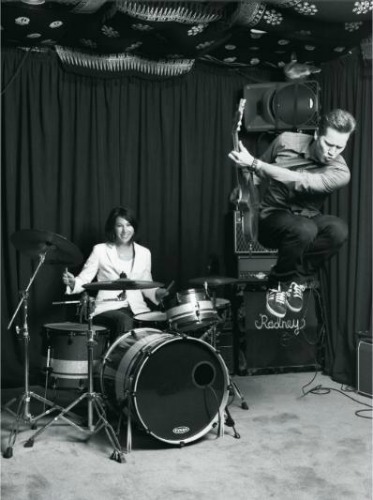 07.01.11
Check out Greer's article about Music for a Cure's founders Julie and Murphy Karges in this month's issue of Riviera Orange County Modern Luxury magazine!
We absolutely love this photo of the Karges taken by amazing photographer John Russo!
Julie and Murphy started the foundation after a young Sugar Ray fan - Murphy is the band's bassist - lost his battle to cancer nine years ago. The Costa Mesa couple has worked tireless to bring music therapy to area hospitals and hopes to expand Music for a Cure's reach later this year.
In two weeks, young OC musicians have the chance to battle it out Sunday, July 17 in South Coast Plaza's Garden Terrace from 2 to 4 p.m. The winning band will receive a music video and a professionally recorded song - and even more children will receive the healing power of music.
---
More Greer