Greer's Blog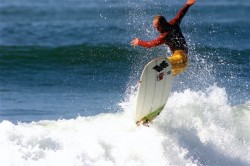 05.02.10
Celebrate Cinqo de Mayo, and save beaches all in one night at Toes on the Nose's fun event at Duke's Huntington Beach Wednesday at 6 p.m. Duke's Big Wednesday benefits Surf Aid International, as well as other local organizations including Orange County Coastkeepers, and will feature music from Summer Watson! 317 Pacific Coast Highway in Huntington Beach. 714.374.6446.
---
05.02.10
Chic and hip stationery awaits you at The Paper House in Costa Mesa. Owner Andrea Young's modern and stylish boutique is the place where discerning customers find high-end custom invitations, stationery and gifts. The Paper House offers upscale paper lines including cute and racy O Plus D greeting cards, a colorful array of Les Papiers Jean Rouget of Paris, Elum letterpress cards, Snow & Graham of Chicago, Clover Press and Allie Munroe. The leather bound Mom Agenda is a best seller, as well as the luxurious Voluspa fragrances, and local Indigo Trade Bags.
Whether you're looking for just the right gift, dreaming up a beautiful wedding invitation, or choosing incredible birth announcements, The Paper House has you covered. And they offer expert custom wrap—just drop off your gifts and have them impeccably and (effortlessly) wrapped.
Open 10 a.m. to 5:30 p.m. Monday through Friday; 10 a.m. to 4 p.m. Saturday.
485 E. 17th Street, Costa Mesa. 949.706.5566
---
04.30.10
You can't complain that there is nothing to do this weekend in OC. There's more than enough:Taste of Ladera, (Sat. and Sun.); OC Marathon (Sun.); and in Lake Forest at the Heritage Hill Historical Park, an annual Rancho Days Fiesta from 11 a.m. to 3 p.m. Sunday.
The event features live entertainment, great food and activities for the whole family. Performances by Native American dancers, Ballet Folklorico, mariachi music, roving sea shanty singers and even dancing horses. Learn the crafts of rope making, flint-knapping and basket weaving through interactive demonstrations. Refreshments and lunch will be available for a small charge. Admission is $3 per child (3-12 years) and $4 per adult.
Heritage Hill Historical Park. 25151 Serrano Road, in Lake Forest.
949.923.2230
---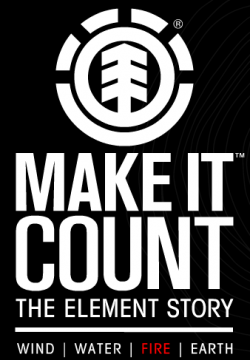 04.28.10
Not only is tonight's world premiere of Make It Count:The Element Story a highly anticipated documentary and closing film of the Action Sport Series of the NB Film Fest, but also top pro skateboarders are attending too! Element's founder Johnny Schillereff will be there, as well as pro skateboarders and including Ryan Scheckler, Paul Rodriquez, Chad Timtim, Jeremy Way, Levi Brown, Mike Valley, Ray Barbee, Danny Way, Pat Duffy, Colin McKay, and Torey Pudwil.
The four-part documentary showcases defining moments in Element's Founder Johnny Schillereff life as he built the biggest skateboard company in the world, ELEMENT Skateboards.
Starting at 8 p.m. at Regency South Coast Village Theater at 1561 W Sunflower Ave. in Santa Ana. Tickets and more info here.
---
More Greer