Greer's Blog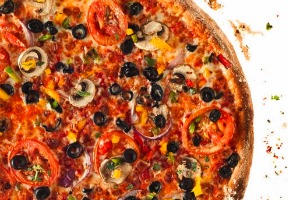 11.21.11
Have a slice...change a life! If you happen to be in San Diego Tuesday, make it a plan to eat at one of Naked Pizza's two locations which serve wholesome pizza for a wholesome cause. On Tuesday, just mention "Patient 13" the documentary in production that will change the lives of millions of people who suffer from diabetes. Patient 13 sheds light on a disease that will affect 1 in 3 people in the US by the year 2050.

Visit www.voxpopfilms.tv/kickstarter for more information.

Naked Pizza is at 909 Grand Ave. in San Diego. 619.752.2445. or Naked Pizza is at 3803 5th Ave in San Diego. 619.260.0101.
---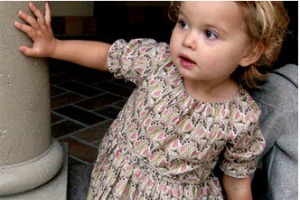 11.21.11
Shop for a cause and save on modern-age-appropriate children's fashions at a two-day Neige sample sale Friday Dec. 2 from 10 a.m. to 5 p.m. and Saturday, Dec. 3 from 9 a.m. to 1 p.m. at the Doubletree Club Hotel in Santa Ana. The annual holiday Neige sale feature designs from current and past seasons and a portion of sales go to CHOC Children's.
During the sale, you can also bid on a photo shoot package to have your child featured in the next Neige photo campaign. Three winners will be drawn Dec. 31. Entries require a $100 donation. After the Neige benefit sale, contestants can enter in the Opportunity Drawing by going to www.chocglassslipperguild.com/NeigeOD.pdf and
submitting their entry by Dec. 30.

Neige designer Adrienne Catrina and her family are passionate about CHOC Children's as her 6-year-old niece has benefited from being a patient there since she was diagnosed with Cerebral Palsy.
Doubletree Club Hotel at Orange County Airport is at 7 Hutton Centre Drive in Santa Ana.
---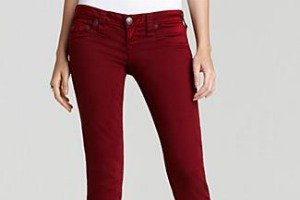 11.18.11
Solutions, the premier denim store in Newport Beach, will leave you inspired and looking chic during the holidays. So attend its holiday fashion show this Saturday from 3:30 to 6 p.m. to find the latest looks from favorite premium denim brands including Joe's Jeans, Poleci, AG and Reminder to Be Kinder, a jewelry company.
The catwalk show starts at 4 p.m., plus you can sip on a Solutions Pomegranate Martini and great eats.
RSVP for seatings at 949.650.0479.
Solutions is at 1719 Westcliff Drive in Newport Beach.
---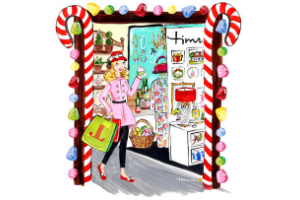 11.18.11
The Christmas Company, a longtime annual tradition for many Orange County shoppers, returns to the OC Fair & Event Center in Costa Mesa Thursday through Sunday. It's a four-day shopping extravaganza with more than 100 unique vendors, as well as daily special events to benefit the Junior League of Orange County's supported charities.
Highlights from the special events include Girl's Night Out on Friday night from 6 to 9 p.m.
Guests will enjoy libations by Gallo Family Vineyards, delicious tacos and appetizers exclusively by Rasta Taco, exclusive shopping, and pampering. And get this, the first 200 guests to arrive will receive an incredible gift bag full of treats valued at over $450. Cost is $45 per person.
On Saturday, it's PJs & Pancakes, from 10 to 11:30 a.m. Enjoy a plate of fluffy pancakes from Francesca's OC Catering, arts and crafts, and a photo sitting with Santa. Cost is $15 per adult/$25 per child.
On Saturday, attend a cooking demo and book signing, from 4 to 5:30 p.m., Zov Karamardian, owner of Zov's Bistro, will demonstrate the preparation of delicious dishes from her latest book "Simply Zov." Samples will be served with wine pairings by Gallo Family Vineyards. Cost is $35 per person.
And lastly on Sunday, attend a Fancy Nancy Tea Party from 11 a.m. to 12:30 p.m. or 2:30 to 4 p.m. Don your frilliest tutu and shiniest tiara at this English tea party for moms and children age three and up. Author Jane O'Connor and illustrator Robin Preiss Glasser read their latest book in the Fancy Nancy series, and guests will take home a Special Edition Fancy Nancy book and other treats. Cost is $28 per adult, and $39 per child.
General admission tickets good for multi-day entry for shopping at the Christmas Company cost $10 per person and will be available at the door and online at www.ShopTCC.com. Special event tickets can also be purchased at the door or online.
The OC Fair & Event Center is at Fair Drive and the 55 Freeway in Costa Mesa.
---
More Greer