Greer's Blog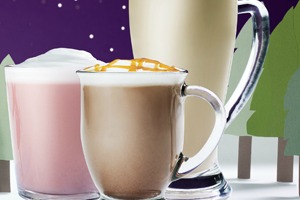 11.08.11
Today from 4 to 7 p.m. it's happy hour at all Coffee Bean and Tea Leaf locations!
Purchase $1 holiday beverages, including the red velvet hot cocoa, english toffee latte or the winter dream tea latte, and all proceeds from your hot cup of delicious will be donated to The Help Group. The funds will help bring the holiday spirit to children in need.
Click here to find your closest Coffee Bean location. Dollar drinks are not available in Ralph's or airport locations.
---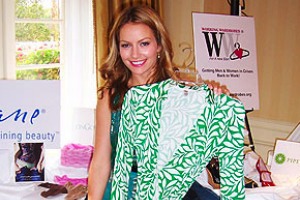 11.08.11
Working Wardrobes is hosting a morning of food and fashion at Baubles & Bags on Sunday from 10:30 a.m. to 1:30 p.m. at the Nixon Library in Yorba Linda. Enjoy a delicious brunch by Crème de la Crème catering and runway fashions by Rakish. Proceeds from the brunch will support Working Wardrobes' programs and services helping men and women confidently reenter the workforce. Guests can contribute to the "Dress the Client" initiative, where they will be able to purchase clothing for dolls and pledge support to Working Wardrobes.

Guests can also shop for a cause at The Hanger pop-up shop, featuring clothing and accessories. (The Hanger boutiques in Laguna Niguel and Tustin are upscale consignment stores with proceeds supporting the organization's mission.)
Also, you can enter an opportunity drawing for handbags from St. John's and Dooney & Bourke, as well as bid on silent auction items such as a "girl's shopping weekend" at Saks Fifth Avenue in New York, tickets to see "Dancing with the Stars" and South Coast Plaza shopping and valet passes.

Individual tickets for Baubles & Bags cost $100.

To purchase tickets and for more information on the event, call 714.210.2460 or visit www.workingwardrobes.org.
The Nixon Library is at 18001 Yorba Linda Blvd. in Yorba Linda.
---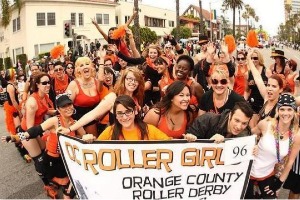 11.08.11
Fans of the OC Roller Girls can catch three games Saturday at the Rinks in Huntington Beach. At 6 p.m. the Rolling Knockouts are taking on the Crash Test Bunnies; then at 7 p.m. the Psycho Ex-Girlfriends are competing against the Hidden City's Heebie Jeebies from Oceanside. The final game is taking place at 8 p.m. when the OC Roller Girls' Blockwork Orange skate against the Wildfires from San Diego Derby Dolls. Tickets range in price from $12 for general admission to $22 for VIP bleachers.
The Rinks is at 5555 McFadden Ave. in Huntington Beach.
---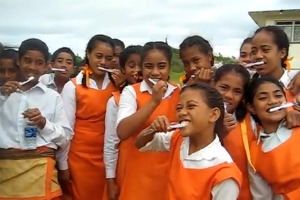 11.07.11
Join Joanne Artman Gallery in Laguna Beach on Thursday from 6 to 8 p.m. for an evening of food, wine, music and art benefiting Global Grins, an Orange County based non-profit that delivers toothbrushes to impoverished and disadvantaged people all over the world. It's improving the health and self-esteem of others who wouldn't have the means to afford a basic toothbrush—many will be receiving one for the first time. Global Grins was founded by Todd and Joselyn Miller, a Laguna Beach couple who traveled the world, and were moved by smiles they encountered everywhere.
Giving as little as $1 will supply a family of five each with a new toothbrush, and a $100 donation is enough to provide toothbrushes to 500 people living in a village. At the event, you can meet artists James Verbicky and America Martin. Also, enjoy live music, food, and wine. Tickets cost $25 each. Purchase tickets by calling 949.510.5481.
Joanne Artman Gallery is at 326 North Coast Hwy in Laguna Beach.
---
More Greer