Greer's Blog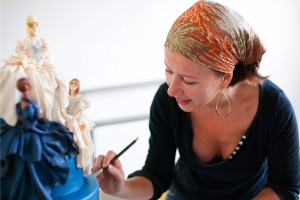 11.14.11
We just found out about the Butter End Cakery and although it's not an OC-based business, it's well worth knowing about. The custom cake studio in Santa Monica was founded by Kimberly Bailey, an insanely talented cake designer who specialized in fantasy to traditional cakes all made from cage-free, hormone free butter, organic milk and the finest chocolate available. (Bailey also bakes gluten free and vegan cakes too.)

Her cakes are magical—not just works of art, but are absolutely delicious, and taste heavenly. So if you are in Los Angeles, and looking for a cake treat, give the Butter End Cakery a call. You will thank us.

Butter End Cakery is at 2709 #C Santa Monica Blvd, in Santa Monica. 310.943.9241.
---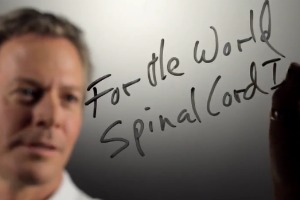 11.14.11
We're beyond thankful to have California's first dedicated stem cell research center at UC Irvine. Researchers at the Sue & Bill Gross Stem Cell Research Center at UCI are behind the first human clinical trial in the world for human embryonic stem cell-based therapy for damaged spinal cord tissue. Stem cells could change medicine and help benefit victims of strokes, spinal cord injury, Alzheimer's, Huntington's disease, age-related blindness, cancer, multiple sclerosis, diabetes, HIV/AIDS and other diseases.
My sons Taylor and Tristan (a type 1 diabetic) and I were fortunate enough to take part the Center's "It Takes Nerve" PSA in support of stem cell research. Renowned supporters in the PSA include San Diego Chargers Antonio Gates, Olympic gold winning diver Greg Louganis, TV personality Leeza Gibbons, Newport Beach pro surfing legend Corky Carroll, Proposition 71 author Bob Klein, UC Irvine students and many others. You can watch the PSA here, and if you want to learn what you can do for stem cell research, visit www.TakesNerve.com.
---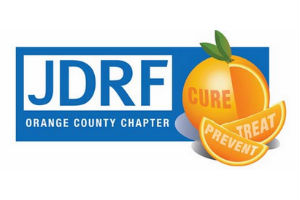 11.11.11
All month you can learn about the work Juvenile Diabetes Research Foundation (JDRF) does in Orange County to help fund research and find a cure for type 1 diabetes during Fleur De Lys' Window to the World feature. This weekend, 20 percent of all in-store and online sales at Fleur De Lys will be donated to the foundation.
Fleur De Lys in Costa Mesa is the perfect stop if you're looking to redecorate for the holidays or are looking for that hard-to-find gift for your family.
If you shop on Sunday, Nov. 13, Chef Katherine Louis, will be at Fleur De Lys at 12 p.m. with a tasting of her delicious and organic baklava tarts. She will be selling prepackaged tarts and scones with 20 percent of sales going to JDRF.
Fleur De Lys is located at 369 E 17th St # 14 in Costa Mesa. 949.548.0810.
---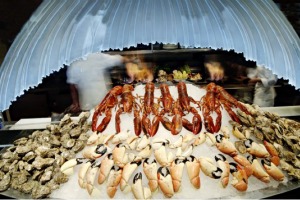 11.11.11
Planning a holiday party is stressful enough! Get rid of the hassle and book yours at Wildfish Seafood Grille in Newport Beach. If you make your reservation before Tuesday, Nov. 15, you'll receive 10 percent off the total bill back on their rewards card. Not only will you be done early, you're also saving money!
Wildfish serves only the very best seafood and prime steaks and can cater to your exact specifications. With an mouthwatering happy hour menu (incuding crab cakes, calamari and lobster bisque) and endless gluten-free options, your guests will be talking about your party until next holiday season.
To book yours now or for more information, call 949.720.9925.
Wildfish Seafood Grille is located at 1370 Bison Ave. in Newport Beach
---
More Greer