Greer's Blog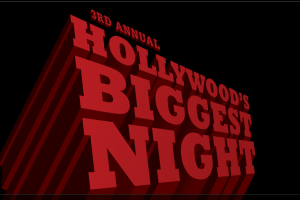 02.20.13
On Oscar night this Sunday, Anaheim GardenWalk and UltraLuxe Cinemas will roll out the red carpet for CSUF and raise scholarship funds for The College of Communications.
Join the 3rd annual "Hollywood's Biggest Night" at Anaheim GardenWalk's UltraLuxe Cinemas and wear your award watching fashions to watch the Oscars on one of the largest movie screens in Orange County, a 65-foot UltraMAXimum movie screen.
All proceeds from the red carpet affair will provide scholarships for students in The College of Communications at CSUF. Pricing starts at $15 for CSUF students and $20 general admission. Tickets will be $25 at the door but are not guaranteed, presale purchase is recommended here.
Admission includes a red carpet party and pre-show at 4 p.m. before viewing the award ceremony show at 5 p.m. Award show guests will also enjoy endless soft drinks and popcorn, exclusive access to the LuxeLounge and four hours free parking. Balloting, goodie bags, trivia, giveaways and much more will happen throughout the event. There will also be an opportunity drawing and one lucky attendee will win a pair of yearlong unlimited movie passes to see any movie any time at UltraLuxe Cinemas at Anaheim GardenWalk.
UltraLuxe Cinemas is at 321 W Katella Ave. in Anaheim.

---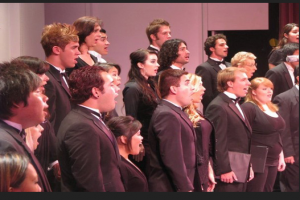 02.19.13
Orange Coast College students are preparing to perform "Opera Magnifica!" on Saturday at 8 p.m., a compilation of operatic favorites in the Robert B. Moore Theatre. OCC voice majors will perform arias and ensemble numbers and sing of love, longing, death, and much more.
Tickets cost $10 and are available at the Bursar's Office, online at http://www.occtickets.com or at the door.
Orange Coast College Robert B. Moore Theatre is at 2701 Fairview Road in Costa Mesa. 714.432.5880.
---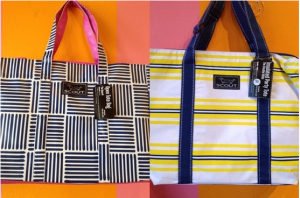 02.14.13
Shop today at Lulu Too on E. 17th Street in Costa Mesa and save 14% off everything in the store. A percentage of all sales will go to Autism Speaks. Lulu Too just received Scout bags, It Jeans, Quiksilver women and tons of gifts for your Valentine for less than $15.
Open 10 am. to 5 p.m. Tuesday through Saturday. 333 E. 17th St. in Costa Mesa. 949.232.8354.
---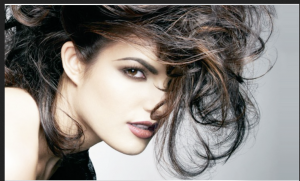 02.14.13
Master stylist Billy Enriquez has been taming Orange County tresses for over a decade, and here is your opportunity to experience the complete signature "De-stress" Package at his Eco Chic Salon and give back while on your way to feeling and looking your best. If you purchase this package which includes a aromatherapy scalp massage, deep conditioning treatment, cut, color, and finishing services this week Billy will donate $100 of every package to Educating Jack and Milly. On top of that he is offering this package to Greer's OC subscribers for $50 off the regular price making this complete service only $350.
Simply go to http://ecochicsalon.com and purchase this packages between now and Friday, Feb. 15 for use anytime before Saturday, March 30 and you can do a world of good for Jack and Milly's education!
Greer Wylder met Jack and Milly on a month-long volunteer trip in 2010 to their tiny village in western Kenya. She promised to give them a college education so that they can escape a life of poverty (they lived on about $1 per day in a small village with no electricity or running water). Now they are in their third year of education at universities in Nairobi, Kenya and are on their way to a better future.
Eco Chic Salon is at 2646 Dupont in Irvine. 949.752.4911.
---
More Greer