Greer's Blog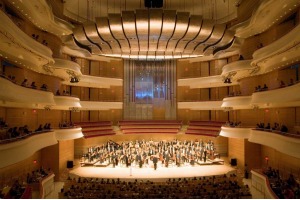 10.03.11
Many thanks to the Segerstrom Center for the Arts for providing Orange County with a world-class performing arts center for a quarter of a century. Thanks to the Center, we have been fortunate enough to be introduced to international ballet and dance, Broadway shows, intimate jazz and cabaret performances, contemporary artists, renowned orchestras performing classical music, family-friendly shows, and even free performances. The Center has also provided vital arts-in-education programs for students of all ages that not only enhance their studies but will enrich their lives.
On Friday, in honor of the Center's 25th anniversary, South Coast Plaza is opening a multi-faceted exhibit in the Jewel Court through Oct. 16. The installation will feature a retrospective of photos from performances and stars at the Center, and highlights of its education and community outreach programs. While gazing at the color panels you can relive and learn about the Center's past and find out more about its importance as a distinguished performing arts organization.
---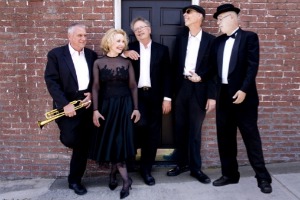 10.03.11
Make it a Saturday night of jazz by attending a live free performance by Hal Willis Jazz Band with special guest Robin Fellows at the Hilton Waterfront Beach Resort.

The big band jazz event starts at 7 p.m. with a second showing at 9 p.m. A cash bar will be in the West Coast Club, and if you decide to stay for dinner, a special menu will be available at Shades Restaurant & Bar. Reservations are required by calling 714.845.8454.

The Hilton Waterfront Beach Resort is at 21100 Pacific Coast Highway in Huntington Beach. Visit www.waterfrontresort.com for hotel packages and special offers.
---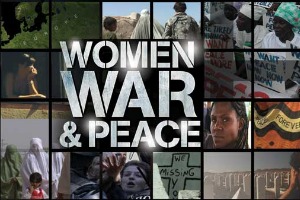 09.28.11
The Center for Living Peace just announced its newest line-up for its Living Peace Series for 2011-2012. The stellar series features international leaders who are committed to global health, sustainability and compassion.

On Thursday, Oct. 13 at 7:30 p.m. Academy Award-winning actress Geena Davis, executive producer and filmmaker Abigail Disney and UCI Professor Roxanne Varzi, will join the Center's founder Kelly Thornton Smith at UC Irvine for a discussion on PBS SoCal's five-part series of documentaries entitled "Women, War and Peace" premiering Oct. 11 (and running through Nov. 8).

Davis narrates one of the films, and Disney was an executive producer. Tickets sell out quickly, but you can find them at livingpeace.uci.edu. UCI students, faculty and staff are admitted free with reservations; general seating costs $8. At the Student Center at UC Irvine.

Fans of the incredible speaker series that debuted last fall remember that it featured Charlize Theron, Sir Richard Branson, and even the Dalai Lama speaking at UC Irvine.
---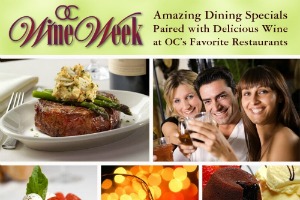 09.28.11
You only have until Saturday before trading in wine glasses for steins!
OC Wine Week is underway until Oct. 1 and some of the best restaurants in OC are offering incredible wine pairings and wine flights for you to indulge in.
Bluewater Grill in Tustin or Newport Beach has $15 lunch wine pairings and a $30 dinner pairing menu with everything from beer battered fish and chips paired with Chardonnay to a free range chicken breast with Pinot Noir.
AnQi By Crustacean in Costa Mesa has prepared a $55 four-course menu complete with a hand selected wine with each course.
For lunch, stop by taco asylum in Costa Mesa to enjoy two tacos, rice and beans and a glass of any wine for $15.
Or, if you're feeling particularly classy, try the Wine Lab wine and cheese flight for $15, which includes three wines paired with three cheeses in Newport Beach.
Check out the full list of participating restuarants and what they have to offer here.
OC Beer Week begins Sunday.
---
More Greer