Greer's Blog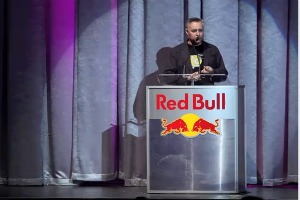 03.01.12
We hope that you already bought tickets to the 11th Annual OC Music Awards event on Saturday at City National Grove of Anaheim. The premiere annual music event that celebrates local talent is officially sold out. The event will be hosted by KROQ's Psycho Mike with honors in 26 categories and eight live performances by local artists. The Orange County Impact Award will be presented to Thrice and the show will honor KROQ's own radio personality, Rodney Bingenheimer, "Rodney on the ROQ," with the Lifetime Achievement Award. To find out more about the nominees go to OC Music Awards.
---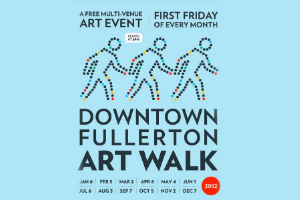 03.01.12
The Downtown Fullerton Art Walk is celebrating its 2nd anniversary Friday from 6 to 10 p.m. with a free celebration at the Fullerton Museum Plaza. The event will include art on display, plays, live performance art, bands, and projects for kids. Visiting food trucks will be selling delicious foods, and a beer and wine garden will be open too. The Fullerton Art Walk brings together nearly 30 Downtown Fullerton galleries and shops open from 6 to 10 p.m. to provide a monthly art walk to promote the arts and build community.
While the Downtown Fullerton Art Walk is normally a multi-venue art experience, the anniversary event will be at the Fullerton Museum Center on Wilshire Avenue in between Harbor Boulevard and Pomona Avenue.
---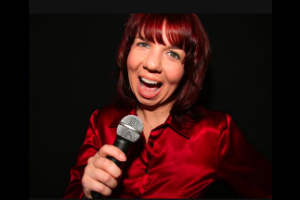 02.28.12
Stop in for a free comedy show each Tuesday night at 8 p.m. at Jasper's Bar & Grill in Santa Ana. Tonight the Los Chingones Comedy Show features Norma Jean, Tracy Beckner, and Allan Cunningham. Tacos cost just $1, and the laughs are free.
Jasper's Bar & Grill is at 3672 S. Bristol St. in Santa Ana.
---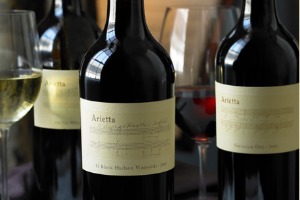 02.27.12
Experience an intimate winemakers dinner at the Loft in Montage Laguna Beach featuring Napa Valley's Fritz Hatton of Arietta Winery and Lee Hudson of Hudson Vineyards on Thursday, March 1. This is a rare chance to attend an exclusive dinner limited to 40 guests that will feature a prepared tasting menu featuring pork from Hudson Ranch paired with wines from Arietta Winery and the Hudson Vineyard. Chef de Cuisine, Casey Overton created a special menu that includes tête de porc; Hudson Ranch omelet, belweather ricotta crostini, ginger-scented chawanmushi, acorn pasta tortellini, sous vide pork belly roulade, pork loin en crepinette, and for dessert, elderflower crème fraiche tart.
The cost is $145 per person, plus tax and gratuity. The reception starts at 6 p.m.; dinner starts at 7 p.m.
The Loft at Montage Laguna Beach is at 30801 Coast Hwy. in Laguna Beach. Reservations can be made at 949.715.6080.
---
More Greer