Greer's Blog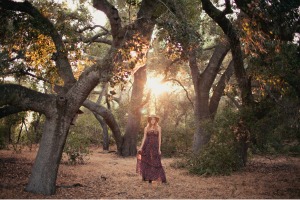 09.16.11
Our friend OC songstress Nicole Vaughn will be enchanting the crowd at La Cave tonight.
We love her incredible voice and Nicole Vaughn & Her Lovely Band just released her latest album "Say It" in June.
The show starts at 9:30 and you must be 21 or over to attend. It is free to attend and Nicole Vaughn is supported by Keepers of the Sun and Sam Friend - a night of awesome music.
La Cava is located 1695 Irvine Ave. in Costa Mesa.
---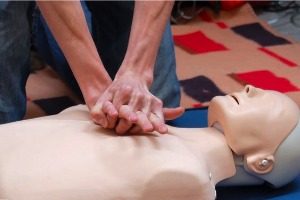 09.16.11
Learn life saving skills from experts with FirePro CPR, a Costa Mesa-based company where local firefighters and medics teach CPR, BLS First Aid and certification classes. Its newest and most popular "New Parent" class offers parents CPR and first aid so that they will become completely confident in their new skills. Classes can be taught in the comfort of your own home, office or even gym.
FirePro CPR also offers classes 4 to 8 times a month in its Costa Mesa studio. In an effort to take part in raising money for the cure to breast cancer, FirePro CPR will be donating 15% of its proceeds to Susan G. Komen for the Cure on all October classes.
It's at 336 E. 17th St. in Costa Mesa.
---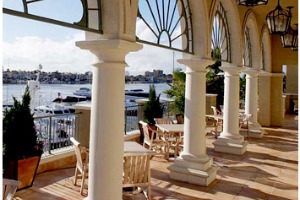 09.13.11
Celebrate the advances in science through research to find a cure to type 1 and type 2 diabetes at the UCI Center for Diabetes Treatment and Research 5th annual cocktail party from 5:30 to 8:30 p.m. Thursday, Sept. 22 at the Balboa Bay Club & Resort in Newport Beach.

The evening's theme, Toasting American Ingenuity, will be a night to enjoy regional American fare, select wines and craft beers, entertainment, and find out about diabetes research updates. You can also support the Center through incredible opportunity drawings with a chance to win premium wines, a night at the Montage and dinner at Asada in Laguna Beach, a double pearl necklace from Lugano Diamonds and much more.

Tickets to the cocktail party cost $100. The Center is also a world-class treatment clinic that provides high quality patient care, community outreach, diabetes education and clinical trials.
The Balboa Bay Club & Resort is at 1221 W. Coast Highway in Newport Beach. For more information call, Summer Simaan at 949.824.1678, or visit www.ucidiabetes.com.
---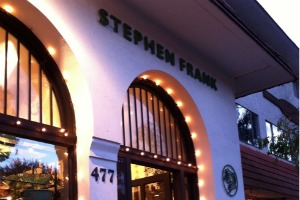 09.12.11
Just once a year Stephen Frank Garden & Home in Laguna Beach offers huge savings throughout the store. And now, it's your time to save up to 70% on European pottery, and decorative accessories, lighting and furnishings for indoor and outdoors. Included in the sale are handmade Italian table lamps from Vietri, ceramic table lamps from John Derian, a Thomas O'Brien chandeliers, and Murano style chandeliers.
And it's a great time to save on two special fragrance lines, Paris based Carriere Freres candles; and Dr. Vranjes, a line of diffusers from Florence, Italy.
Open 10 a.m. to 6 p.m. Monday through Wednesday; 10 a.m. to 9 p.m. Thursday and Friday; and 9 a.m. to 9 p.m. Saturday; 11 a.m. to 5 p.m. Sunday.
It's at 477 Forest Avenue in Laguna Beach. 949.494.2014.
---
More Greer