Greer's Blog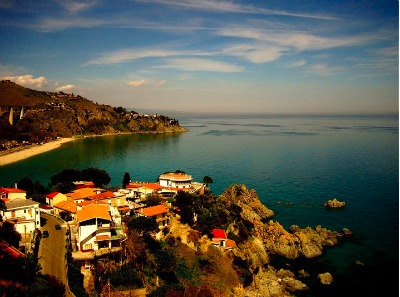 12.13.10
Looking for the perfect holiday gift for the foodie who has it all? How about a 10-day culinary adventure of a lifetime?
Acclaimed chef Mark McDonald of Old VineCafé (named 2009's 'Best Restaurant in OC' by OC Weekly), along with master chef John Nocita from the Italian Culinary Institute, are hosting a gastronomic excursion to Italy, where guests will spend 10 days exploring and eating their way through the southern regions of Calabria and Sicily.
Activities include: making 50 kinds of pasta alongside chefs from the Italian Culinary Institute, dining in some of the region's best restaurants, touring wineries and sampling olive oil and cured meats produced on-site at local farms.
"Most, if not all culinary travels to Italy are centered on the region of Tuscany, so we'rereally excited to be able to show people a less-discovered region of Italian history, wines and cuisine," McDonald said. "It's also where I lived to broaden my culinary training, so this trip is nostalgic for me."
There are only a few spots left for the culinary tour of Southern Italy, which is slated for March 5-14, 2011. 714.655.6142 or splendorsofsouthitaly@yahoo.
com.
---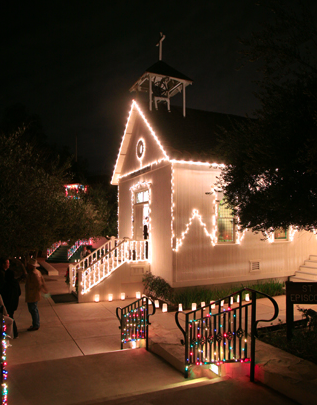 12.10.10
Bundle up, gather the family and ring in the season with OC Parks. The Candlelight Tour returns on Saturday, and Sunday from 5:30 to 8:30 p.m. at Heritage Hill Historical Park in Lake Forest. The park will transform into an extravagant celebration with 1,000 luminarias lighting the buildings, illuminating the pathways and shining on the park grounds. Holiday carolers, local musicians, storytellers and flamenco dancers present seasonal entertainment throughout the evening. Visit Santa and enjoy warm cider, cocoa and homemade confections. 25151 Serrano Road in Lake Forest. Costs $4 Adults, $3 kids ages 3-12. Free parking. 949.923.2230 or 949.923.2232.
Enjoy a free holiday music celebration at Mason Regional Park in Irvine at the seasonally adorned outdoor amphitheater on Saturday from 5 to 7 p.m. The local high school performing arts department will perform an interactive seasonal "Sing Along" and Santa will make a special appearance. Seating is on the grass so bring blankets or lawn chairs and make sure to bundle up for winter weather! Mason Regional Park at 18712 University Drive in Irvine. Free parking after 4 p.m. 949.923.2220 or 949.923.2223.
---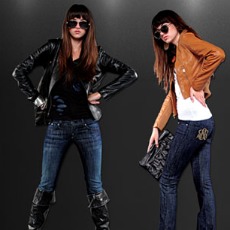 12.10.10
Starting today The Warehouse Sale is offering Rock & Republic jeans at up to 80% at the Westminster Mall and items start at an incredible $24.99! Tens of thousands of pieces including women's and men's jeans as well as a full range of best selling tops, sweaters, shorts, skirts, dresses, outerwear, and more, along with a variety of children's wear and maternity lines are available at discount prices starting Friday Dec. 10 from 12 p.m. to 8 p.m. and Saturday and Sunday from 11 a.m. to 6 p.m. 1025 Westminster Mall, Unit # 2029 in Westminster.
---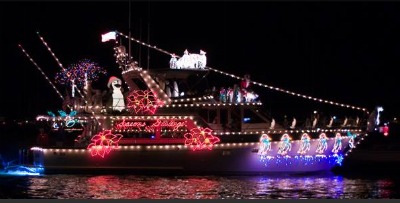 12.06.10
As if you need more reasons to sign up for DealPerk.com (which offers daily deals on incredible experiences in Orange County reduced up to 80%), the good people at DealPerk.com are donating 10% of revenue from its perks through Jan. 18, 2011 to my favorite charity, Juvenile Diabetes Research Foundation.
JDRF is the worldwide leader in funding research to cure type 1 diabetes, an autoimmune disease that strikes children and adults suddenly and lasts a lifetime. Just click on this link to see the deal of the day!
When you subscribe each morning in your inbox you'll find daily deals on an array of cool promotions that you'll actually use: today's perk, $34 for one month of unlimited zumba, Barre, Pilates, yoga, and more at the Athletic Club for Women II in Newport Beach ($100 value); and for just $9, you can preview the Christmas Boat Parade (Dec. 15-19) on a cruise from Newport Landing lasting from 4:30 p.m. to 5:30 p.m. For more perks and info sign up here.
---
More Greer