Greer's Blog
12.03.09
The First Annual World of Wonderment: An Evening Celebrating the Magic of Childhood Friday at 6 p.m. at the Disney's Grand Californian Hotel will help raise awareness and to help prevent child sexual abuse. The event will pay tribute to two amazing women, Officers Ally Jacobs and Lisa Campbell of UC Berkeley Police, whose significant work helped to end the 20-year captivity of Jaycee Dugard. Event only $125; VIP at $200. For more details about the evening which includes a VIP reception/meet and greet with Royal Crown Revue, exclusive wine tasting; cocktails and silent auction, entertainment and more, please visit the website, here.
Disney's Grand Californian Hotel at Sequoia Ballroom at 1600 S. Disneyland Dr. in Anaheim. 866.825.8251
---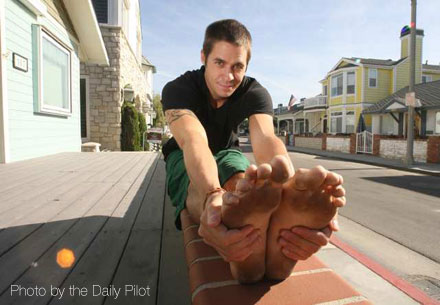 12.02.09
As if running 26.2 miles is not difficult enough, think about running with no shoes! That's what my friend, Casey Cochran, founder of the Green Guide Network is doing this Sunday. He's running barefoot in the Santa Barbara Marathon to raise money for kids without shoes. He's partnered with TOMS Shoes, and you can still support his fundraising efforts. Just enter "Casey Cochran" in the "In Honor of Field" on the Friends of TOMS donation page, otherwise TOMS won't know where the donation came from. Here's his blog, where you can find out more and how to support his barefoot marathon.
---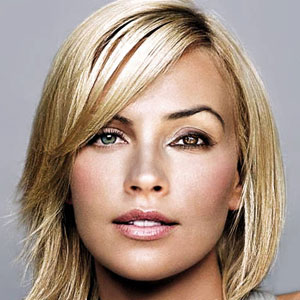 11.28.09
Tonight is the night to see the latest and greatest in hair design, makeup applications, and wardrobe styling. The Netwerk Academy, a high-energy group of hairdressers, make-up artists, clothing designers and stylists, will be demonstrating a live exhibition at The Turnip Rose Celebrations in Costa Mesa at 7 p.m. The Netwerk Academy's founder's prestigious and award-winning hair designers, OC Weekly stylist of the year, Joe Mccasland and Jon Alanouf, former 2004 World hair cutting competition winner, will be cutting hair. There will also be a live performance by Aftermath's new artist Nikki Grier, co-writer and publisher for Dr. Dre & 50 Cent. (Dr. Dre's son, Curtis, will be attending.)
If anything, you'll be in a room with more than 400 industry professionals and their synergy has to rub off on you. I can't promise that you will leave there looking better, but at least you'll have fashion-forward dreams. 1901 Newport Blvd in Costa Mesa. RSVP here.
---
11.27.09
Patina is one of my favorite local boutiques. It's a great place to find denim, hip casual designers, great tee's, and the coolest panties. And today through the weekend, they've planned a Black Rack sale, items are priced from $5 to $30. And you can take an additional 25% off sale prices. On Sunday, you can save even more. Buy five sale items, and get an additional two items free (of equal or lesser value). Patina Boutique is at 178 Wells Place in Costa Mesa. 949. 548.1930.
http://www.patinaboutique.com
---
More Greer