Greer's Blog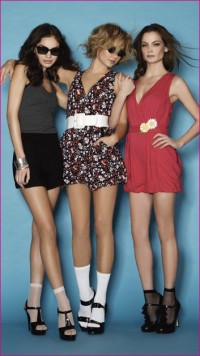 04.11.10
Even if you're not a bargain shopper, you are going to love Costa Mesa's new Loehmann's at Metro Pointe. Compared to most Loehmann's where you really have to be in the mood to shop in a utilitarian environment, wading through merchandise, albeit finding good buys, this store's interior is more upscale, with an incredible selection of apparel reduced 30 to 65% off original prices.
OC Weekly's Vickie Chang just gave it a great review in her Trendzilla report. So what are you waiting for? There are deals to be had on Marc Jacobs, Diane Von Furstenberg, Dolce & Gabbana, Valentino, Donna Karan, Prada, Phillip Lim and many more. Men's, women's, and children's merchandise.
Open 9:30 a.m. to 9:30 p.m. Monday through Thursday; 9:30 a.m. to 10 p.m. Friday; 9:30 a.m. to 9:30 p.m. Saturday; 11 a.m. to 8 p.m. Sunday.
Loehmann's at South Coast Metro Pointe, 901 South Coast Dr., Costa Mesa. 714.549.2263.
---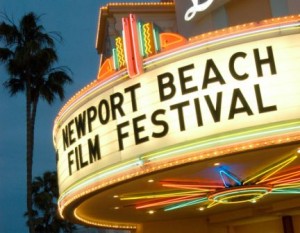 04.01.10
The 2010 Newport Beach Film Festival—seven days of pure film bliss—-starts April 22-29. And today you can purchase tickets online here! The festival boasts more than 350 films from 47 countries, nightly special events, red carpet galas, Q & A's with filmmakers, international spotlight events and more.
Opening night starts off with a world premiere of "Five Star Day" on Thursday, April 22 at 7:30 p.m. at Edwards Big Newport, and closing night is the advance screening of "Letters to Juliet" on Thursday, April 29 at 8 p.m. at Regency Lido Theatre in Newport Beach.
Following the red carpet screening of "Five Star Day" you can attend an Opening Night Gala at the Bloomingdale's Courtyard in Fashion Island featuring cuisine from 25 Newport Beach area restaurants, a fashion show presented by Fashion Island and a special performance of Mystère by Cirque du Soleil.
The Closing Night celebration will take place at the Via Lido Plaza (3459 Via Lido Drive) following the screening of "Letter To Juliet" and will feature samples from a dozen restaurants, live entertainment and other festivities.
To purchase tickets and for more information visit NewportBeachFilmFest.com.
---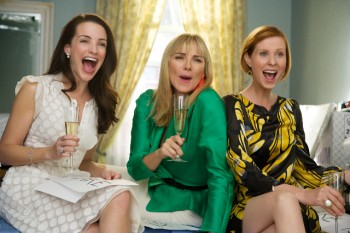 03.28.10
Join WineStyles in Irvine Wednesday from 6 to 8 p.m. for a night of relaxing, and rejuvenating with complimentary mini-facials, while sipping on sparkling wines. (You just pay $7 per glass of Champagne.) The facial will include cleansing, exfoliating, a hydrating mask and moisturizer courtesy of Beauty Society a spa-quality, leading edge, age defying skin care. Reservations required for facials. RSVP to cduvall@winestyles.net. Winestyles Orchard Hills at 3975 Portola Parkway in Irvine. 714.368.0001
---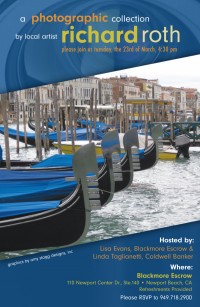 03.22.10
Local artist Richard Roth is displaying 20 works from a photographic collection that includes highlights from Europe's most memorable cities Tuesday at 4:30 p.m. The event is hosted by Linda Taglianetti, of Coldwell Banker. Reception and refreshments at Blackmore Escrow, 110 Newport Center Dr, Suite 140, Newport Beach. RSVP at 949.718.2900
---
More Greer