Greer's Blog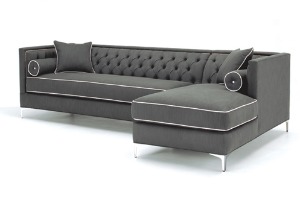 08.29.11
Want to design your own sofa? Check out the new BuildASofa at the Market Place in Irvine that's celebrating by offering 20% off everything during Labor Day weekend, Sept. 3-5. And you can receive free delivery Sept. 3 in Orange and LA counties.
BuildASofa offers quality, custom designed furniture at a reasonable price by working with in-house designers, and all furniture is made locally so orders are ready in just a few weeks.
The showroom boasts nearly 200 styles of sofas and sectionals including modern, classic and transitional, as well as chairs and barstools, chaise lounges and more. Choose from more than 1,500 fabrics, as well as details such as nail heads, skirting, tufting, piping and more.
Open 10 a.m. to 9 p.m. Monday through Friday; 10 a.m. to 7 p.m. Saturday; and 11 a.m. to 6 p.m. Sunday.
At the Market Place at 13268 Jamboree Road, off Bryan in Irvine. 714.508.2414.
---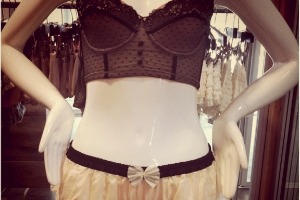 08.26.11
At Briana Rene, one of the newest boutiques that just opened at the OC Mart Mix in Costa Mesa, expect to find vintage inspired lingerie, handmade jewelry and unusual designers that you're not going to find everywhere else.

Owner and designer Briana Ellison has been designing jewelry (earrings, leather pieces and necklaces) for several years, and just started a lingerie line that includes "bloomer bottoms"--sort of a boy short, yet super feminine and fuller cut.

She also carries a Pretense t-shirt line made in Costa Mesa from organic cottons and dyes; as well as a men's wear line for women called Maison Scotch from Amsterdam with intricate details that you don't see often; vintage inspired Dirty Dolls lingerie with 1940's high-waisted panties and more; and J.P. Mattes bags made from recycled saris.

Open Tuesday through Saturday from 11 a.m. to 7 p.m. and noon to 5 p.m. Sunday.
3313 Hyland Ave. in Costa Mesa. 949.290.4829.
---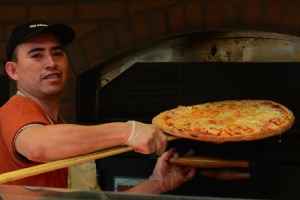 08.24.11
It's hard to beat freshly made pastas, and now the Atrium Court at Fashion Island has a spot serving made from scratch pastas everyday.
Sbarro is a new Italian concept restaurant where you watch the entire process of pastas and freshly made pizza dough being made. There's also a create-your-own pasta station, where a sauté chef prepares fresh pasta to order.

Get as creative as you want, or order classics such as penne alla vodka, fettuccine Alfredo or spaghetti pomodoro. Sbarro also bakes pizza fresh in their brick ovens; and at the pizza topping station choose from chicken and roasted peppers to caramelized onions and jalapeños to make it just the way you like.
Sbarro makes dough from scratch every morning for its strombolis and garlic breadsticks too.

Open 10 a.m. to 9 p.m. Monday through Saturday; 10 a.m. to 8 p.m. Sunday.
Sbarro at Fashion Island's Atrium Court. 949.760.2520.
---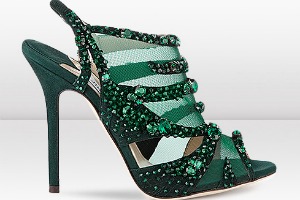 08.23.11
When it comes to shoes, we are better off not even knowing about or seeing certain pairs. Prime example, the new Kenta shoe from Jimmy Choo. Now we will dream of them, and in a moment of weakness, if they were drastically reduced, possibly even purchase.

We've never seen anything quite as beautiful (in a shoe) as this green sandal that's appliquéd with a zebra motif on a mesh and encrusted with hand
embroidered crystals. Thankfully, at $1,995 a pair, chances are we will only wear them in our dreams.

We've checked it out and the shoes haven't hit Jimmy Choo boutiques yet, however you can purchase http://www.jimmychoo.com/autumnwinter-11-collection/kenta/invt/112kentascy/">online.

Open 10 a.m. to 9 p.m. Monday through Friday; 10 a.m. to 8 p.m. Saturday; 11 a.m. to 6:30 p.m. Sunday.
Jimmy Choo is on Level 1, at South Coast Plaza in Costa Mesa. 714.327.0644.
---
More Greer