Greer's Blog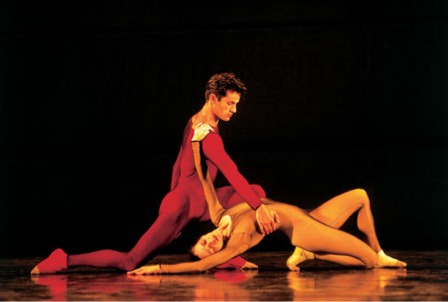 11.26.10
I'm thrilled to share the good news that Cyber Monday—the big online shopping day after Thanksgiving—is marketing to arts and culture enthusiasts too! The Music Center in Downtown Los Angeles is offering 25% off on all six remaining engagements of its 2010/2011 Glorya Kaufman Presents Dance at the Music Center season.
Starting Monday, November 29 at 8 a.m. for 25 hours only, save on the following select performances:
Grupo Corpo
Friday, January 28, 2011 at 7:30 p.m.
Nederlands Dans Theater
Wednesday and Thursday March 23-24, 2011 at 7:30 p.m.
Alvin Ailey® American Dance Theater
Wednesday and Thursday, April 13-14, 2011 at 7:30 p.m.
Mark Morris Dance Group
Friday, May 6, 2011 at 7:30 p.m.
Ballet Nacional de Cuba
Friday, June 24, 2011 at 7:30 p.m.
American Ballet Theatre
Thursday and Friday July 14-15, 2011 at 7:30 p.m.
Tickets are available here, just enter promo code: 14616
---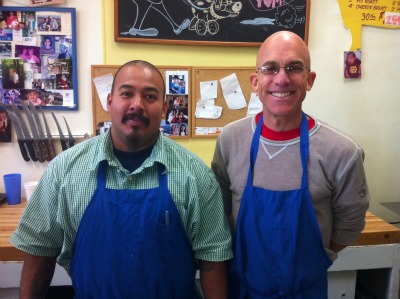 11.23.10
Thanksgiving is just two days away, but it's not too late to special order a turkey at Celestino's Meats, an old-fashioned butcher shop in Eastside Costa Mesa. It's taking orders on Diestel range-grown turkeys and even offers a holiday menu for every side dish you ever dreamed of. And it opens today and Wednesday 9 a.m. to 6:30 p.m. 270 E. 17th St. in Costa Mesa. 949.642.7191.
---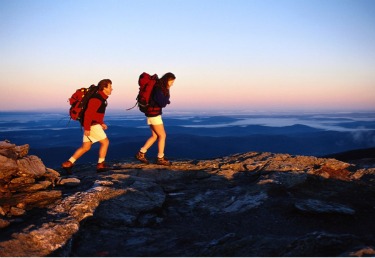 11.19.10
Outdoor enthusiasts! Your ultimate shopping destination, REI, is celebrating a grand opening of its new store at the Market Place in Tustin. It's a weekend of presentations, giveaways and a winter sale.
The first 200 people (ages 12 and older) who visit the store today, Saturday and Sunday will receive a special edition water bottle with an REI gift card ranging in value from $5 to $100. And enjoy a free continental breakfast served before the store opens throughout the grand opening weekend. Doors open at 9 a.m. each day.
You can can also enter to win a variety of REI and Novara prizes throughout the grand opening celebration, including an REI Mountain 2 Tent, REI Flash 65 Pack, Novara Pika Bike and more.
To celebrate the store's new community space, REI has invited a group of Orange County athlete each evening beginning tonight through Tuesday whose amazing stories inspire others to get into the great outdoors. Each night a community reception will be held at 6 p.m. and the talk will begin at 7 p.m. Participants can register at http://www.rei.com/stores/17 for the following presentations:
Today: Jacke Van Woerkom, founder of Trail Angels.
Saturday: Ryan and John Dahlem, father and son climbing team.
Sunday: Jordan Romero, youngest person to summit all Seven Summits.
Monday: Kat Swigart, equestrian endurance racer.
Tuesday: Michelle Barton, Doug Malewicki and Sierra Barton, family of Badwater Ultramarathon runners.
REI is the Tustin side of the Market Place, next to Best Buy. 714.505.0205.
---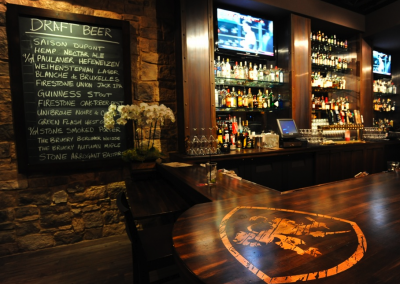 11.16.10
Two hot spots in Old Towne Orange known for showcasing the finest in craft beer, Haven Gastropub and The Bruery Provisions are joining forces tonight for an unforgettable five-course beer dinner. Arrive between 5 and 8 p.m. at The Bruery Provisions (143 N. Glassell Ave.), a specialty market and tasting room and enjoy fine cheese and beer pairings. And then, at nearby Haven Gastropub, you'll be treated to a four-course dinner prepared by Chef Greg Daniels served with four of The Bruery's craft beers.
First course, Honeycrisp apple salad paired with Seven Grain Saison; second course BBQ braised kurobuta short ribs, cheddar cheese grits, cole slaw served with Loakal Red; third course, cassoulet served with Saison Rue; and most importantly, dessert—a beer brownie, bacon ice Cream, candied pecans paired with Rugbrod.
Costs $75 per guest (excluding tax and gratuity) and reservations are required, as space is limited. Reservation offered from 5 to 8 p.m. only.
Call 714.221.0680 for more details or reservations.
Haven Gastropub is at 190 South Glassell St. in Old Towne Orange.
---
More Greer