Greer's Blog
05.29.10
Here's proof that you too can win an incredible prize just by purchasing a $150 raffle ticket that will benefit the Irvine Public Schools Foundation, and ultimately put you down as a contender for the 7th Annual Irvine Dream Stakes Home Raffle. The grand prize winner, selected in August, will receive a luxury high-rise condo in Irvine valued at more than $700,000, or they can opt for $500,000 in cash.
Leading up to the grand prize are a series of "early bird" prizes. On Friday, a new BMW was the prize, and the winner is Mark Maddox and his wife Suzanne (pictured above). They were just pulling out of their Irvine driveway heading to Pismo Beach to mark their first vacation since their first child was born. They heard the good news and took a shortcut to Sterling BMW for a photo op and to check out the car. They have one week to decide if they will take the BMW or the $20K. He had purchased five tickets—-and hit the jackpot on Friday.
Next up on the early bird list is the "OCeanfront" prize. Just purchase a ticket before June 19, to be entered to win a dream vacation at all six of OC's best OCeanfront resorts. It includes one night, spa treatment and dinner at each hotel: Montage Laguna Beach, Ritz-Carlton Laguna Niguel, Surf and Sand Resort, Hyatt Regency Huntington Beach Resort & Spa, Balboa Bay Club & Resort and the Hilton Waterfront Beach Resort in Huntington Beach.
Other upcoming prizes include dinner for eight hosted by Chef Cathy Pavlos at Irvine's Lucca Cafe, two nights at the Island Hotel Newport Beach, four rounds of golf at the world-class Pelican Hill Golf Club and a year's worth of free car washes from Pacific Coast Auto Spa.
Proceeds benefit the 27,000 students of the Irvine Unified School District.
To order tickets and learn more call 949.734.6873 or visit Irvine Dream Stakes.
---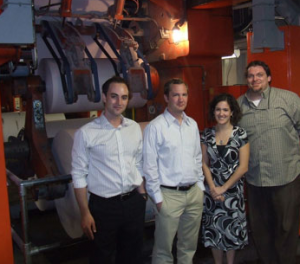 05.28.10
I'm very sad for all involved that Orange County Local News Network (OCLNN) shut down earlier this week. The news site debuted just four months ago, and in such a short time they worked tirelessly and delivered round-the-clock breaking news, local news, sports, events, lifestyle and entertainment in Orange County. That's not easy.
The truth was the staff and freelancers were doing an incredible job, and the abrupt closure of the site had nothing to do with their amazing effort. I'd like to believe that the cliché is true: "When one door closes another one opens." At least that's what people told me when I lost my columnist job, and then started Greer's OC. However, it's not easy and it's not a good week for OC news consumers.
---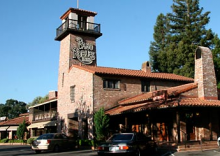 05.28.10
Last Sunday, I was lucky enough to go to Team Kids Imagine Celebration at Il Fornaio in Irvine. The annual fundraiser brings together children and families with Team Kids partners from city government, public safety, school districts, and the business community, all of whom share a commitment to inspire children in service. At the Imagine event, Team Kids Team Kids raised over $100,000 in contributions with an additional $40,000 in in-kind donations! You can see the video of what Team Kids is all about here on Greer's OC TV.
I'm a big fan of Team Kids, which is changing the trajectory of children's lives by encouraging them to help others. Since its inception in 2001, Team Kids has organized free and innovative programs in schools that give students the opportunity raise funds for local charities. More than 24,000 students have raised more than $200,000 and 100 percent of the money has gone to youth-serving nonprofits, including those that serve homelessness, the hungry and the environment.
Team Kids is creating an army of community-minded children who are making a difference in their schools, communities and ultimately the world. And it's preparing future generations to become caring, resourceful and responsible adults.
---
05.26.10
I'm super thrilled that Anderson Cooper is shining the spotlight on OC based Green Foam Blanks and Resurf Foundation tonight on CNN's news show "Anderson Cooper 360°". As Cooper says, his show takes "in depth look at the most interesting stories of the day" and as you'll see Green Foam Blanks and Resurf Foundation's founders Joey Santley and Steve Cox of San Clemente are changing the impact of the surf industry on the environment.
The two discovered a new process to recycle polyurethane foam dust waste – previously headed for the landfill into first quality surfboard blanks ready for shaping. Dubbed Green Foam, these blanks are being ridden by top pro surfers and are available from any surf retailer for custom orders.
Cox and Santley also started Resurf Recycling, an organization dedicated reducing the impact that surf industry manufacturing has on landfills. By creating guidelines and best practices for recycling different types of raw surf industry waste including wetsuit neoprene waste cuttings, Cox and Santley have partnered with industry icons Quiksilver, O'Neill, Xcell, Ocean and Earth and ASEC the Action Sports Environmental Coalition. "Every day we try to make a another small step towards industry sustainability and we urge others to join us in this quest," says Santley.
Check out this video on Green Foam from San Clemente Times here, and watch "Anderson Cooper 360°" tonight from 7 to 8 p.m. on CNN.
There will be an expanded web version of the story that will run on CNN.com starting tomorrow.
Green Foam Blanks is at 1001 Ave Pico in San Clemente. 949.542.0464
---
More Greer