Greer's Blog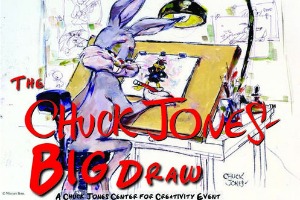 08.02.11
You can be a part of Guinness World Record history Sunday at 2 p.m. by helping create the largest art class held in a single venue! The Chuck Jones Big Draw will be going on from 11 a.m. to 5 p.m at SOCO in Costa Mesa. and the Chuck Jones Center will host a 45-minute drawing class on how to draw Bugs Bunny. It costs $25 to participate, or $40 for a family (or group) of four. Tickets for the event are available through EventComplete.com.
There must be more than 817 people at the art class to break the recent record at an art class held in Copenhagen, Denmark in June. Craig Kausen, of the Chuck Jones Center in Orange and the grandson of Chuck Jones, spearheaded the idea, and thinks that his grandfather would have loved idea of this huge gathering of people all learning how to draw Bugs Bunny.
The Chuck Jones Big Draw is a fun-filled event for all ages and artistic levels designed to inspire creativity at school, business, sciences, sports and fine arts. Artists who will be on hand to offer their expertise during event include, Stephen Reis, storyboard artist for "The Simpsons", California surf artist, Bob Elias and Christopher Scardino, the Center's teaching artist.
---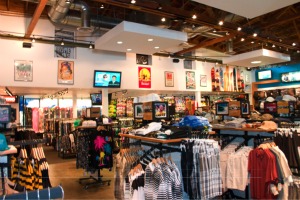 08.01.11
Surfside Sports in Costa Mesa is the place to be Sunday from noon to 2 p.m. during its Volcom's California tour of free custom hats and screened tees. Volcom board shorts will be given away every 15 minutes.
Also, someone will win a surfboard, and free pizza for all.
233 East 17th St. in Costa Mesa. 949.645.4624.
---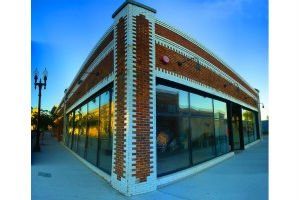 08.01.11
The Orange County Center for Contemporary Art puts energy in the spotlight as it welcomes an exhibit solely dedicated to artists' interpretation of energy. Join artists for an opening reception Saturday from 6 to 10 p.m., Brats Berlin and Crepes Bonaparte food truck will be serving delicious foods.

The pieces were chosen by Howard Fox, emeritus curator of contemporary art, at Los AngelesCounty Museum of Art and will be shown through Sept.17. Fox selected 73 works, from a pool of 1,500 diverse works in all media that he felt needed to be shown together.

Orange County Center Center for Contemporary At is at 117 North Sycamore St. in Santa Ana. 714.667.1517.
---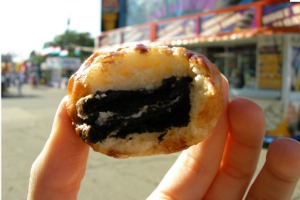 08.01.11
Are you getting the picture that this year's OC Fair is all about eating? We're asking Greer's OC readers who attend the "Let's Eat!"-themed fair this year to shoot pics of their favorite foods. Whether it be deep-fried Kool-Aid, deep-fried brownies, deep-fried Girl Scout cookies, or tried and true deep fried butter, we want to see what you're eating. So send your OC Fair pic to Gretchen at gretchen@greersoc.com and we'll post them on our Facebook page. Please make sure to include your name, date the photo was taken and a brief description.
We will be picking winners through the duration of the Fair so keep sending in pictures!
The Fair is open Wednesday to Sunday through Aug. 24. The OC Fair & Event Center is off the 405 and 55 freeways at 88 Fair Drive in Costa Mesa. For more information, visit ocfair.com.
---
More Greer