Greer's Blog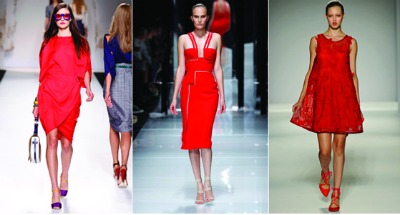 02.04.11
Wear your favorite little red dress (or anything red for that matter) at Chef Michael Mina's acclaimed Stonehill Tavern at St. Regis Monarch Beach tonight from 6 to 10 p.m. and enjoy a little red dress cocktail party with special Rose Petal Martinis and limited edition heart healthy dishes. The event is in support of National Wear Red Day and Go Red for Women for the American Heart Association.
A portion of proceeds from signature Go Red for Women menu items will benefit the AHA, and anyone who wears a piece of red clothing will receive a complimentary rose petal martini. Continue the celebration in The Lobby Lounge and to make a night of it with A Time for Pleasure, offering 20% off room rates. Mention special rate code "Pleasure."
Stonehill Tavern is at the St. Regis Monarch Beach, One Monarch Beach Resort in Dana Point. For dinner or resort reservations, please call 1.800.722.1543.
---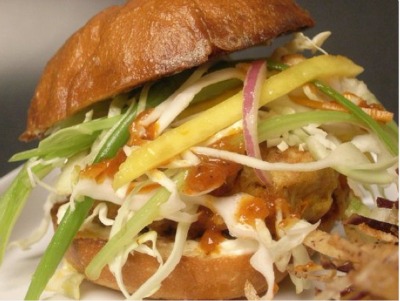 02.02.11
Celebrate Chinese New Year with food, wine, and insane specials Thursday from 4:30 to 7:30 p.m. at OC Wine Mart & Wine Tasting Bar in Irvine. During the event purchase $20 of wine tasting and receive $20 of wine tasting free! Plus, Chomp Chomp Nation food truck will be parked outside for those who want to try amazing Singapore cuisine (pictured above).
Open 10 a.m. to 8 p.m. Monday through Friday; 11a.m. to 6 p.m. 2272 Michelson Drive #100 Irvine. 949.250.0033.
---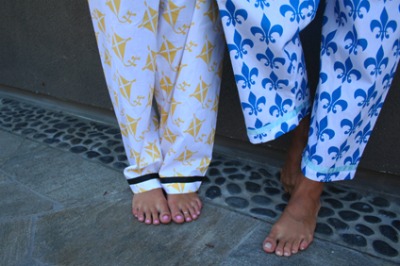 02.01.11
Stop by to shop, socialize and have a glass of wine at a Valentine boutique sale Wednesday from 11 a.m. to 7 p.m. at a residence in Newport Beach. At the sale you'll find apparel, jewelry, homemade cookies, and much more.
Vendors include Ring Ching Ching, offering a modern twist on sorority merchandise including heart boxers, pj's, laundry bags and pillow cases for your Valentine (pictured above); Joie de Jewels, vintage French jewelry with prices starting at $14, Parcels Care Packages, offering personalized college kits for holidays and special occasions; B. toffee, handmade delectable toffee confections; Cookies You Crave, monster and chocolate chip cookies that you can't stop eating; Kasey's Poodle Skirt author Sandy DeYoung signing copies of her book; an introducing Bamboopink, an exciting jewelry line from Judy Steele and Frances Gadbois of JudeFrances! 1522 Cumberland Lane in Newport Beach. 949.637.2401.
---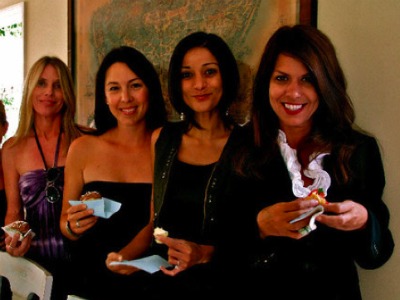 01.31.11
Join us at The Bungalow Restaurant in Corona del Mar Tuesday from 5:30 to 7:30 p.m. for a guest bartending night for Greer's OC to benefit the college education of two young Kenyan students in Nairobi, Jack and Milly.
Guest bartenders pictured above include Greer Wylder of Greer's OC, Julie Karges, producer of Karges Media, Mona Shah of moxxe PR, and Kimberly Daskas of Vestar Development.
I met Jack and Milly on a month-long volunteer trip last year to their tiny village in western Kenya. A college education will allow them and their families to escape a life of poverty (they live on about $1 per day in a small village with no electricity or running water).
I've already raised enough money ($4,000) to enroll them in a university in Nairobi. However more funds are need to allow them to continue their education.
Please consider changing the future of these two bright and caring Kenyans. All tips will go towards Jack & Milly's educational fund. Anyone who dines in after will receive 10% off the dining bill.
The Bungalow is one of our favorite local spots for steaks, seafood, and martinis—you have to try the to die-for bone-in rib eye, lobster mac and cheese, miso Chilean Sea Bass.
2441 East Coast Highway in Corona Del Mar. 949.673.6585.
---
More Greer