Greer's Blog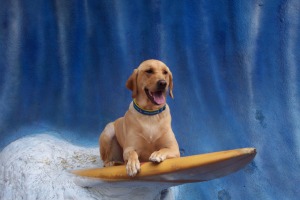 07.18.11
It's summer fun for dogs at Three Dog Bakery's 13th annual summer bash on Saturday from noon until 3 p.m. at Corona del Mar Plaza in Newport Beach. Take your furry, four-legged friends so they can enjoy splashing in a pool, free doggy cake, photos and giveaways. If you choose to purchase a picture of your dog taken with a surf-themed backdrop proceeds will benefit an animal rescue group.
Three Dog Bakery is in Corona del Mar Plaza at MacArthur Blvd. and Pacific Coast Highway in Newport Beach. 949.760.3647.
---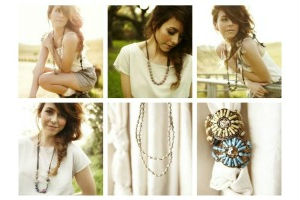 07.15.11
This Saturday at SEED People's Mart 31 Bits is hosting a trunk show for their Haven line from 11 a.m. to 4 p.m.
Greer's OC loves the socially-minded Costa Mesa based business that provides an income for women living in Northern Uganda.
With incredible new pieces like the Gypsy ring that includes paper beads and trinkets sewn into soft leather and the colorful Mosaic necklace, the small, grassroots company in run by just five girls who take turns going back and forth to Uganda overseeing the program they created. 31 bits offers Ugandan women educational training, financial training and get them ready to graduate so that they can start their own businesses.
Drop by for an afternoon of appetizers, refreshments, fun music and lots of jewelry!
SEED People's Market is located at The CAMP at 2937 Bristol Street in Costa Mesa.
---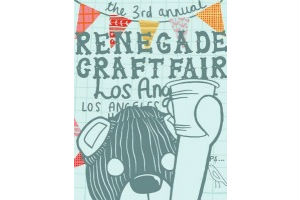 07.15.11
As if there aren't enough temptations to brave Carmegeddon, the 3rd Annual Renegade Craft Fair is descending on Los Angeles State Historical Park this weekend.
From 11 a.m. to 7 p.m. each day you can enjoy the free event, complete with food trucks, beer, crafts and creativity everywhere.
Probably not the best choice for your school-aged children, but the event will also feature the debut of Mischief Brigade! Mishief Brigade was co-founded by an OC native and two college friends who love the adorable, heavily armed, red cup swigging teddy bears that define the new company. Complete with hand-printed American Apparel shirts, pins and even beer koozies, their new company is hoping to convert the masses this weekend.
To check out Mischief Brigade and the hundreds of other vendors at Renegade Craft Fair this weekend, Los Angeles State Historical Park is located at 1245 North Spring Street in Los Angeles, just north of Chinatown.
---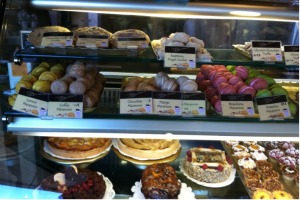 07.13.11
Pascal Epicerie or Tradition by Pascal are also celebrating Bastille Day in Newport Beach. The casual epicerie and wine shop is offering Bastille Day wine and French appetizer tasting from 5 to 8 p.m. Thursday. Wine tasting costs $5 per glass, and $5 per appetizer. The evening includes live music, intro to French class, and drawings for Pascal prizes.
Tradition by Pascal is serving a five-course dinner with wine pairing Saturday from 5:30 to 10 p.m. at just $68 per person.
1000 Bristol St. North in Newport Beach. 949.263.9400.
---
More Greer