Greer's Blog
10.12.11
How to tote and protect your iPad in style? We just found a nice resource for fashionable iPad cases for the ladies over the weekend. Not only are most renowned designers such Louis Vuitton, Gucci, and Burberry in on the craze (we favor Marc Jacob's cases, available at Apple, Nordstrom and Neiman Marcus), we're also fans of the Deux Lux collection at Doll Boutique and Gifts in Costa Mesa.

Deux Lux iPad cases and sleeves range from $54 to $66 and the brand also offers glamorous duffle bags with sequin encrusted bottoms, cosmetic bags, wallets, and more. The line is known for their creative colors, unique textures like metallic and quilted glitter, and innovative sparkles and crystal embellishments. Deux Lux is also animal friendly, most of its products are made of soft faux leathers.
Open 10 a.m. to 7 p.m. Monday through Saturday; 11 a.m. to 6 p.m. Sunday.
Doll is at 270 E. 17th St. #5 in Costa Mesa. 949.646.5652.
---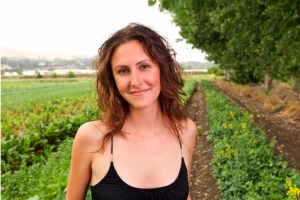 10.11.11
Who knew such a simple kitchen creation could be even better? Chef Jenny Ross, owner of our favorite raw food restaurant in Costa Mesa, is hosting a salad making demonstration at noon on Oct. 15 at OC Great Park.
Chef Jenny will be demonstrating a dressing recipe and sharing how to use different greens to make fresh, homemade salads. Jenny's restaurant, 118 Degrees, features original recipes including salads, entrées and desserts, from living lasagna and portabella tacos, to kombucha martinis and chocolate truffles.
The demonstration will be at the Farm + Food Lab, immediately after the Salad Bowl Garden garden workshop. There is no admission fee and parking is free.
OC Great Park is located at the intersection of Sand Canyon Avenue and Marine Way in Irvine.
---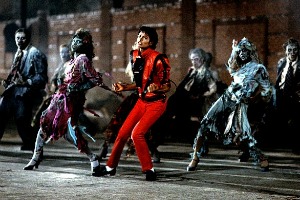 10.11.11
There is one rehearsal left for Night of the Dancing Dead! If you've been hiding your zombie dancing skills, now is your chance to shine.
From 5:30 to 7:30 p.m. on Oct. 17, join other dancing undead at the Art Center in Huntington Beach for a lesson on Michael Jackson's "Thriller" dance by dancers from the Huntington Beach Academy for the Performing Arts.
Show off your skills at Night of the Dancing Dead on Oct. 19 at four different locations at the Art Walk between 6 and 9 p.m. Zombies of all ages are welcomed, as well as all skill levels.
To sign up, contact Kate Hoffman at the Huntington Beach Art Center, 714.374.1658.
The October Art Walk will also feature Day of the Dead artwork and stretches from the northern end of Main Street down to the businesses in the first block and onto the Strand.
---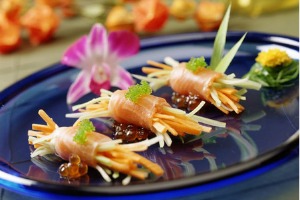 10.07.11
Here's a rare opportunity for you to enjoy the exclusive and elegant Center Club in Costa Mesa. On Monday from 6:30 to 8:30 p.m. the Center Club is open to all for its premiere culinary fundraiser, Small Bites for Big Causes.
Some of the finest local chefs will engage in a spirited competition showcasing small plate fare. Other festivities include live entertainment and a silent auction. Proceeds benefit MDA's Augie's Quest, For OC Kids Neurodevelopmental Center and ClubCorp's Employee Partners Care Foundation.
Some renowned participating chefs include Chef Jean Pierre Dubray of Pelican Hill Resort, Chef Bill Bracken of Island Hotel, Chef Britta Pulliam of Britta's Café, and Chef Lindsay Smith-Rosales of Nirvana Grill. Celebrity judges include Simon Majumdar, Cathy Thomas, Christine Avanti, P.J. Ochlan, and Mary Carrington.
Tickets cost $100 per person; or $150 for VIP includes early admission and reception at 5:30 pm.
To purchase tickets, visit smallbitesforbigcauses.com. The Center Club is at 650 Town Center Drive in Costa Mesa.
---
More Greer