Greer's Blog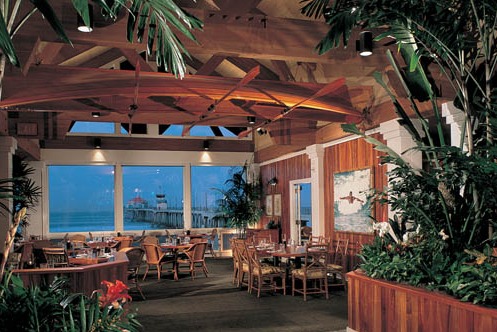 04.25.11
Join Duke's Huntington Beach for its annual Toes on the Nose Big Wednesday event from 6 to 9 p.m. to benefit local charities, including Huntington Beach Surf Lifesaving Association, Orange County Coastkeeper, SurfAid International and Project WipeOut. Watch the spectacular sunset on the beach, enjoy beer specials and raffle prizes.
Duke's Huntington Beach is at 317 Pacific Coast Highway in Huntington Beach. 714.374.6446.

---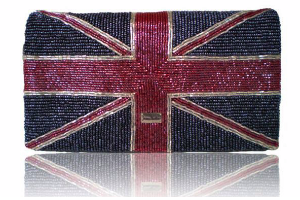 04.22.11
von Hemert Interiors will be hosting its own royal wedding event on Thursday from 6 to 9 p.m. at its Costa Mesa gallery with hors d'oeuvres by Bluewater Grill, cocktails and an opportunity drawing for a Union Jack silk clutch with glass beads and Swarovski crystals by designer Joanna Lhuillier (pictured above). The festive evening will celebrate the royal nuptials with British-inspired décor and furnishings, as well as informal modeling of evening gowns by Oday Shakar, and estate jewelry from Mona Lee Nesseth Estate, and custom jewelry with DeYoung Collection. Costa Mesa-based Christopher Garren will be creating a replica of a royal wedding cake. Emily Evans Eerdmans, a renowned design historian will speak about British design and antiques at 6:30 p.m.
Five percent of sales that weekend will benefit the American Red Cross Japanese Disaster Relief Fund.
Space is limited; RSVPs are required, call Cecile at 949.642.2050.
von Hemert Interiors is at 1595 Newport Blvd., in Costa Mesa. 949.642.2050.

---
04.22.11
I'm usually not big on psychics. But to raise money for the Leukemia & Lymphoma Society, you can join psychic Bill Philipps at a special reading Tuesday, April 26 at 7:30 p.m. at the Laguna Playhouse in Laguna Beach. At just 26 years old, he's considered one of the world's youngest psychics and says he specializes in helping people deal with the grief of losing loved ones. Tickets cost $40. Tickets can be purchased online here.
Laguna Playhouse is at 606 Laguna Canyon Road in Laguna Beach.
---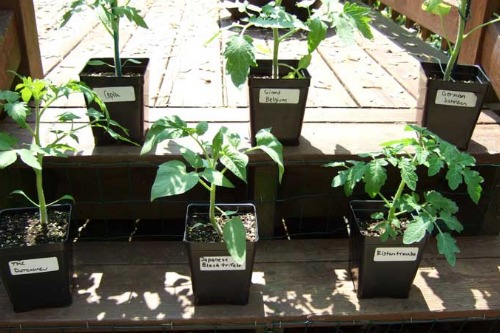 04.22.11
The students at Orange Coast College Horticulture Department have been busy growing vegetable seedlings and flowering pots so that you plant a beautiful spring garden. Support school programs by visiting OCC's annual spring plant sale continuing the next three Fridays: today through May 6, from 10 a.m. to 3 p.m. in the Horticulture Garden Nursery near the Adams parking lot. More than 2,500 plants will be on sale including heirloom tomatoes, bell and chili peppers, squash, cucumbers, basil and 14-inch parsley bowls, as well as beautiful scaevolas, mixed-color baskets, geraniums, and hydrangeas.
Orange Coast College is located at 2701 Fairview Rd. in Costa Mesa.
For more information, call the plant sale hotline 714.432.0202. Ext. 26533, or visit www.occhorticulture.com.
---
More Greer