Greer's Blog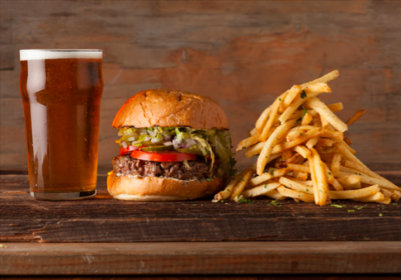 02.16.15
Paul Martin's American Grill at the Irvine Spectrum is celebrating Presidents' Day with an all day Happy Hour. You can stop by any time today for a $13 burger, a beer, plus fries combo or drinks and small plates starting at just $5.
Open 11 a.m. to 10 p.m. Monday through Thursday; 11 a.m. to 11 p.m. Friday and Saturday; 11 a.m. to 9 p.m. Sunday.
534 Spectrum Center Drive in Irvine. 949.453.1144.
---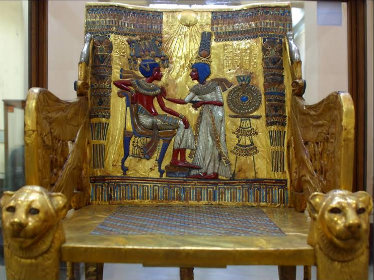 02.13.15
One of the foremost King Tut expert Egyptologists, Dr. Nicholas Reeves will be at Bowers Museum in Santa Ana on Saturday, February 14 at 1:30 p.m. for a free presentation about the mysteries and symbolism of objects found in King Tut's Tomb.
Reeves will give a glimpse of ancient Egyptian politics centered around the throne.
He is the author of "Akhenaten: Egypt's False Prophet", "The Complete Tutankhamun", and his fieldwork in the Valley of the Kings led to the discovery of an undisturbed funerary chamber in 2000.
Bowers Museum is at 2002 N. Main St. in Santa Ana.
---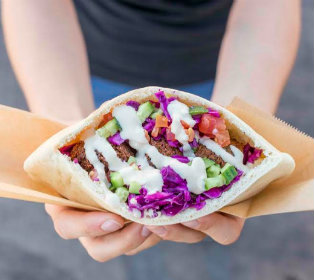 02.12.15
Falasophy is a new food truck that's getting tons of buzz for its delicious made from scratch falafel sandwiches, hummus bowls, salads and specialties like Lebanese cheese taquitos, stuffed grape leaves, and Plato's salad bowl with organic quinoa salad, kale tabouli salad, house made hummus, avocado topped with falafel.
Everything is vegetarian and mostly vegan.
Founder Rashad Moumneh, began his career in the food industry at Taco Bell in marketing and operations, and then went on to international expansion of Argo Tea, a tea café based in Chicago. He's passionate about cooking and good food.
You can experience Falasophy's tasty foods on Friday from 5 to 10 p.m. at The Brewhouse in San Juan Capistrano, at 31896 Plaza D3. On Saturday, from 9 a.m. to 2 p.m. Falasophy will be at Orange Grown Farmers Market at 304 N. Cypress in Orange. On Saturday, from 4:30 to 9 p.m. Falasophy will be at Downtown Anaheim Artwalk at 205 Center St. Promenade in Anaheim.
Their schedule can be found here falasophy.com/schedule/, or you can schedule Falasophy for an event, by contacting Rashad at 949.345.5018 or at Rashad@falasophy.com.
---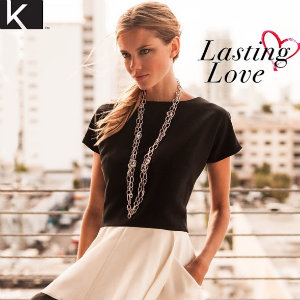 02.09.15
Just in time for Valentine's Day, MKCollab.com is offering a 'Double the Love' promo, just spend $50 or more and get a complimentary Lasting Love Necklace worth $89.
You can get your gift with purchase until Saturday, February 14 or until supplies last!
At MKCollab.com you can shop for affordably priced, but high-end-design-inspired collections for women called the Marisa Kenson Collection. You can choose from stylish denim, dresses, skirts, tops, jackets and coats, active wear, shorts and even jewelry.
---
More Greer