Greer's Blog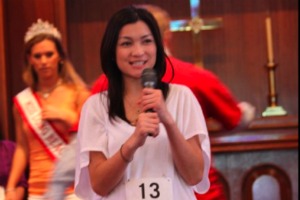 04.11.11
Fancy yourself a gifted speller? Well, here's your chance to test your spelling skills (publicly no less) and possibly raise $1,000 for your favorite charity.

My two eldest sons and I will be entering the $1,000 National Adult Spelling Bee Sunday at 2 p.m. in Long Beach in the hopes to come home with $1,000 for Jack and Milly, the two students in Kenya that I'm helping put through college in Nairobi.

I won Spelling Bees in elementary school, so why not? And you can compete against me too.

The entry fee costs $30, or $40 at the door. As long as you're at least 16-years-old, you're in. The winner will receive $500, and heir favorite nonprofit organization, school, or church will receive $500. For entry form, words to study, etc. check online at www.AdultSpellingBee.com.
At Bay Shore Church at 5100 E. Toledo in Long Beach. See you then!
---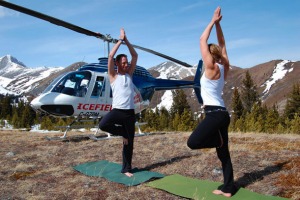 04.11.11
Have you heard that John Wayne Airport will start offering daily non-stop flights to Canada? Beginning May 2, WestJet, Canada's leading discount airline, will fly from Orange County to Vancouver, British Columbia, and on June 13 to Calgary, Alberta.
This means you can take advantage of easy vacation experiences to Canada. And to find out more about Travel Alberta's beautiful vacation packages, you can join Alberta's heli-yoga instructor Kristen Stuart and YogaWorks Tuesday from 11 a.m. to 1 p.m. for a virtual heli-yoga experience at the Irvine Spectrum Center.
The event, open to the public, will virtually transport participants to an alpine meadow in the Canadian Rocky Mountains and one lucky attendee will win a heli-yoga vacation package to Alberta and a one month pass to YogaWorks.
The first 200 people will receive free t-shirts, water bottles and totes. And the first 75 will receive a free yoga mat.
Near the Giant Wheel at the Irvine Spectrum Center at 71 Fortune Drive in Irvine.
---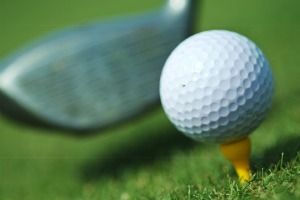 04.08.11
The Elite OC is bringing young professionals together through networking mixers while giving back to local charities. Think of it as win-win opportunities to meet like-minded business professionals and entrepreneurs while building relationships and making a positive impact in the community. Now the Elite OC is making its way out on the green for its first charity golf tournament. As far as charity gold tourneys go, this one is short and sweet—totally doable. Join them on Monday, April 25 from noon to 3 p.m. at Aliso Viejo Country Club in Aliso Viejo. Proceeds will go to the Never Forgotten Foundation, serving the needs of all impoverished people around the world, The entry fee is $100, that includes entry into all events, 18-holes of golf, riding cart, lunch, hors d'oeuvres. For more information and to register go to theeliteoc.com.
---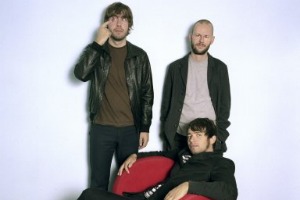 04.06.11
Peter, Bjorn and John, one of Greer's favorite bands, is headed to the Detroit Bar in June.
The three-piece, which has appeared at international festival and graced Southern California with its presence at Coachella in years past, will perform at the "comfortable Silverlake-meets-OC style setting with a reputation for top-notch, progressive musical programming" on June 4 - a far cry from the hot tents and dust-filled fields of Indio.
Performances by the Swedish indie rock band include guitars, harmonica, keyboards and haunting vocals that you can't help but learn the words and sing along to (you may know them best for the whistle in "Young Folks").
The show, almost guaranteed to sell out, is only $20 per ticket and you must be 21 or over to attend.
---
More Greer