Greer's Blog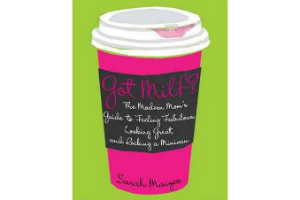 04.05.11
Join Elie Tahari at Fashion Island in Newport Beach for a fun booksigning event today from 6 to 8 p.m. of "Got Milf?: The Modern Mom's Guide to Feeling Fabulous, Looking Great, and Rocking A Minivan" by Sarah Maizes. You can indulge on food, sip a signature Milf-tini and enjoy a humorous look at motherhood as seen through the eyes of Maizez, an author, stand-up comedian, and founder of MommyLiteOnline.com, a comical parenting site. All guests will receive a book and a $100 gift card to spend at Elie Tahari during the event. Elie Tahari will give 10% of sales from that night to Autism Speaks.
Elie Tahari Boutique is at Fashion Island in Newport Beach. 949.258.7933.
---
04.05.11
Run away to Newport Coast for a quick seaside family getaway in a magnificent three-bedroom private Villa, with wholesome welcome amenities of assorted fresh fruits and waters upon your arrival. Take in ocean vista views with breakfast for four at Coliseum Pool & Grill, then while away the day in a private cabana at the world's largest circular pool. Your one-night, two-day family escape includes a complimentary half-day stay at our children's retreat, Camp Pelican, for two children. To enter, subscribe to Greer's OC and all the instructions will be in your Daily Dose of OC.
The winner will be announced Friday, good luck!
---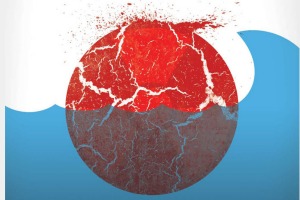 04.01.11
You can help raise funds for Japan relief efforts today at Ecofficiency.org's Japan Benefit concert at from 8 pm. to 1 a.m. at Boathouse Collective in Costa Mesa. Live performances from Ease Up, Gantez Warrior and Indian Burn. Gourmet food trucks will be providing foods, including the Flip Truck and Chomp Chomp Nation. All proceeds will go towards disaster relief efforts, with a portion going to Ecofficiency.org's ongoing efforts in Haiti.
Boathouse Collective is at 1640 Pomona Ave. in Costa Mesa.
---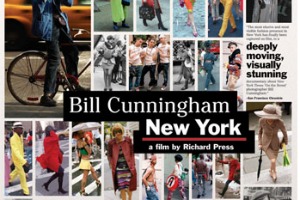 04.01.11
When it comes to chronicling the fashions on the streets of New York, no one can compete with legendary New York Times photographer and cultural anthropologist Bill Cunningham, who wields a camera on a bike, and documents the people and fashions of New York. "Bill Cunningham New York," the documentary debuts today at Regency South Coast Village.
The film gives a memorable behind-the-scenes portrait of the octogenarian, and dedicated artist who has contributed to New York Times Style section in his columns "On the Street" and "Evening Hours" for decades.
Watch the trailer and find out much more about Cunningham at billcunninghamnewyork.com.
Regency South Coast Vlilage is at 1561 W Sunflower Ave. Sunflower & South Coast Plaza Drive in Santa Ana.
---
More Greer