Greer's Blog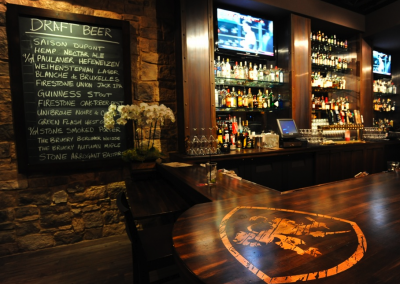 11.16.10
Two hot spots in Old Towne Orange known for showcasing the finest in craft beer, Haven Gastropub and The Bruery Provisions are joining forces tonight for an unforgettable five-course beer dinner. Arrive between 5 and 8 p.m. at The Bruery Provisions (143 N. Glassell Ave.), a specialty market and tasting room and enjoy fine cheese and beer pairings. And then, at nearby Haven Gastropub, you'll be treated to a four-course dinner prepared by Chef Greg Daniels served with four of The Bruery's craft beers.
First course, Honeycrisp apple salad paired with Seven Grain Saison; second course BBQ braised kurobuta short ribs, cheddar cheese grits, cole slaw served with Loakal Red; third course, cassoulet served with Saison Rue; and most importantly, dessert—a beer brownie, bacon ice Cream, candied pecans paired with Rugbrod.
Costs $75 per guest (excluding tax and gratuity) and reservations are required, as space is limited. Reservation offered from 5 to 8 p.m. only.
Call 714.221.0680 for more details or reservations.
Haven Gastropub is at 190 South Glassell St. in Old Towne Orange.
---
11.15.10
For the past six years the darling Tam Tran has been my favorite eyebrow specialist. She's a pro, working for Benefit Cosmetics & Brow Bar at Macy's South Coast Plaza and she just recently moved to the Diva Salon & Spa in Santa Ana. The salon, just around the corner from Staples, is easy to get to and you'll never feel tempted to shop while your getting your eyebrows perfectly shaped and waxed. Tam charges $18, and she works Tuesday through Saturday from 10 a.m. to 6:30 p.m. South Coast Market Place at 2781 W. MacArthur, Ste. M in Santa Ana. 714.432.7044.
---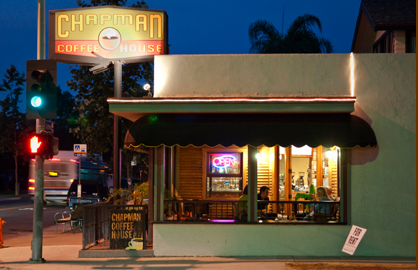 11.12.10
Celebrate the two-anniversary of Deb's Chapman Coffee House in Orange Saturday. Owner Deborah Cobban-Yabazaki is thanking customers for their continued dedication by offering complimentary cake and samples, as well as iced and hot coffee, iced tea and ice cream scoops for just a buck from 11 a.m. to 4 p.m. Deb's Chapman Coffee House provides a coffee connoisseur experience in a neighborhood living room environment. The coffee house proudly brews Kean's Coffee and offers a variety of freshly made pastries from Cream Pan Bakery in Tustin. Open 7 a.m. to 10 p.m. daily.
Deb's Chapman Coffee is at 505 North Glassell Street, on the corner of Walnut Avenue and Glassell Street in Orange. 714.602.6983.
---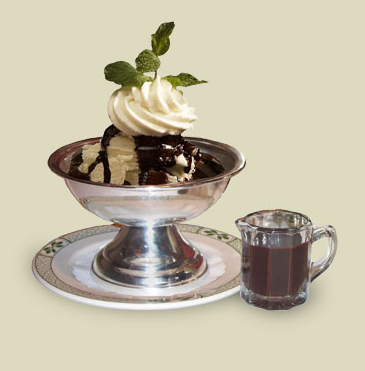 11.10.10
C.C. Brown's Hot Fudge Sauce, favored by Hollywood celebrities including Marilyn Monroe, Marlon Brando, Bob Hope, John Travolta, Michael J. Fox, and Kirk Douglas, was created by Clarence Clifton Brown (C.C. Brown) in 1922 and is now available at Five Crowns in Corona del Mar for $7.50 per 10-ounce jar and online here. It's a perfect gourmet gift for holiday giving.
Up until 1996, C.C. Brown's Hollywood Boulevard ice cream shop near Grauman's (now Mann's) Chinese Theater served a unique hot fudge sundae rumored to have been the nation's first. Lawry's now owns the brand, a legendary company that's celebrated more than 100 years of satisfying sweet cravings.
It's also used in Five Crowns signature Hot Fudge Sundae ($8.50) featuring hand-chopped roasted almonds and whipped cream layered atop Häagen-Dazs vanilla ice cream. 3801 E. Coast Highway in Corona del Mar. 949.760.0331.
---
More Greer