Greer's Blog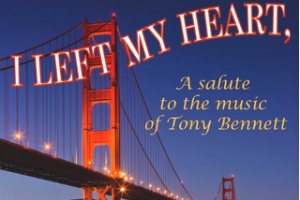 07.12.11
"I Left My Heart: A salute to the music of Tony Bennett" is running at the Laguna Playhouse through Aug. 21. The tribute show consists of 40 songs recorded by Bennett, including popular favorites like "Because of You," "Stranger in Paradise," "The Best Is Yet To Come," "When Will the Bells Ring for Me," and his biggest hit, "I Left My Heart in San Francisco."

Laguna Playhouse at Moulton Theater is at 606 Laguna Canyon Rd., Laguna Beach. For performance dates, times and tickets sales call 949.497.ARTS (2787) or visit www.lagunaplayhouse.com.
---
07.11.11
It's 7.11.11! Happy 7-Eleven Day! Today celebrate 7-Eleven's birthday with a bash and stop by for a free 7.11 oz Slurpee drink at at 7-Eleven near you. As the company says, a Slurpee is "All the liquid awesome your mouth can handle."
---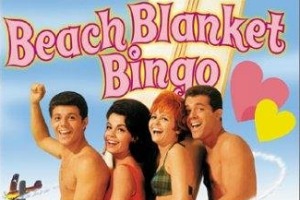 07.11.11
Beginning tonight, Segerstrom Center for the Arts is kicking off its annual free Movie Mondays.
Presented in the arts plaza, the series features classic films starting with Beach Blank Bingo tonight, starring Frankie Avalon and Annette Funicello.
Guests have the oppotunity to participate in fun Bingo games and win great prizes at 7:30 p.m.
Once the sun sets (approximately 8:15 p.m.), the film will be projected on the side of Segerstrom Hall and guests can begin picking out their spots around 5:30 p.m. You are also encouraged to bring your own snacks or pinic dinners, but barbecues and the like are not allowed.
If you can't make it out tonight, don't miss Harold and Maude on July 18, Victor/Victoria on July 25, Chicago on August 2 and The King and I on August 9.
Segerstrom Center for the Arts is located at 600 Town Center Drive in Costa Mesa.
---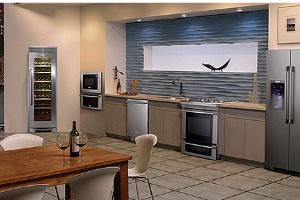 07.08.11
One of SoCal's oldest and most successful appliance stores, Howard's Appliance and Flat Screen Superstores, opened a showcase store on the Irvine side of The Market Place. The new design features flat screen TV's on modular displays, as well as kitchens with Electrolux and G.E. appliances. Howard's carries top brands of refrigerators, ovens, ranges and cooktops, microwaves, dishwashers, washers and dryers, plasma, LCD, LED, and 3D televisions.
Howard's Appliance and Flat Screen Superstore is at 13732 Jamboree Road, near Office Max off El Camino Real, in Irvine. 714.368.0163.
---
More Greer