Greer's Blog
11.28.13
Fashionistas will want to make it over to Harper's in Corona del Mar for its Black Friday sale starting at 9 a.m. The store will be packed with new products and fun gifts! All merchandise will be reduced 40% from 9 a.m. to noon; 30% off from noon to 4 p.m. and 20% off from 4 to 7 p.m.
2610 E. Coast Highway in Corona del Mar. 949.644.7467.
---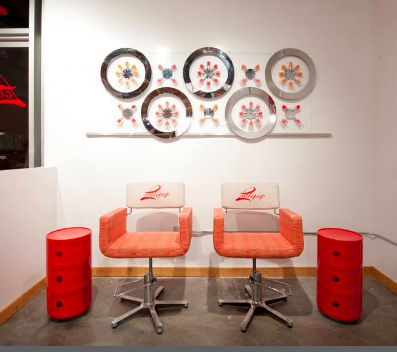 11.28.13
Support Small Business Saturday while taking advantage of luxe nail services at Lollipop Nail Studio at the Camp in Costa Mesa. The chic, organic nail studio that specializes in natural, organic products and services, will offer 10% off all nail treatments and products this Saturday, Nov. 30. Lollipop recently moved into a larger studio at the Camp in Costa Mesa, and tripled its space from the original store.
Now, Lollipop can accommodate more clients seeking its signature, organic manicures and pedicures, and its adding services thanks to the movement towards non-toxic beauty treatments. From nourishing, water-based nail polish to lotions, scrubs and soaks made in-house of only the freshest organic ingredients, Lollipop is making mani-pedis safe, luxurious and enjoyable as possible.
Lollipop has grown its offerings of non-toxic nail polish that are free of Toluene, DBP, formaldehyde and camphor, including: SpaRitual, a vegan, 5-free line of polish with lasting power and incredible, saturated colors. Hopscotch Kids, a line of non-toxic water-based polish with bright colors that kids really love; Scotch, a water-based line with a more sophisticated range of colors; and Zoya a healthier nail polish.
For each service, Lollipop sterilizes all stainless steel tools, and uses only brand-new files, sticks and buffers, as well as new liners for each pedicure. Manicures are waterless, performed with hot towels and custom-created oils.
Prices start at $25 for an adult manicure, $35 for an adult pedicure; $15 for a child manicure and $15 for a child pedicure.
Open 10:30 a.m. to 7 p.m. Monday to Saturday; and 11 a.m. to 5 p.m. Sunday.
Lollipop at the CAMP, 2937 Bristol Street, in Costa Mesa. 714.444.0330.
---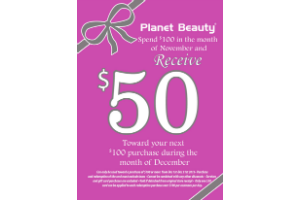 11.26.13
We want you to look your best over the holidays and Planet Beauty is the one-stop-shop that has EVERYTHING you need to look and feel fabulous for your next holiday party or to keep you glowing all winter long. When you spend $100 in the month of November, you will receive $50 toward your next $100 purchase during the month of December. You can visit any of Planet Beauty's 34 stores to take advantage of this offer (and you don't even have to venture out on Black Friday!) Some restrictions apply, click here for details.
---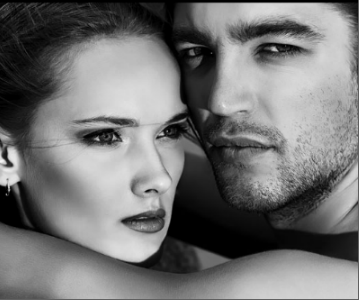 11.20.13
With the help of The Soft Goat scratchy and sharp facial hair will become a thing of the past. Mike Finfrock of Newport Beach created the never seen before grooming tool that uses a hypoallergenic pad to soften the razor sharp edges of facial hair that trimming and shaving leave behind. Now men can achieve a soft to the touch stubble.
"Facial stubble is the most controversial topic when it comes to men's grooming and sex appeal, primarily because of the negative scratchy effects it has on loved ones," Finfrock said. "After personally experiencing this with my own girlfriend's face, I set out to find a solution. Due to the lack of effective alternatives on the market, I created The Soft Goat."
The Soft Goat includes 3 hypoallergenic pads and sells for $11.99. It is available at TheSoftGoat.com as well as on Amazon.com, Thestache.com, Royalshave.com, MensDirect.com, and TheGroomingLounge.com.
The Soft Goat is specifically designed for men, but Finfrock is developing its female counterpart, Soften Her http://softenher.com/. Soften Her is intended to soften and exfoliate between hair removal sessions.
---
More Greer