Greer's Blog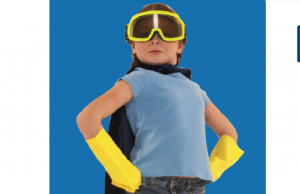 02.04.13
Want to learn more about JDRF and its ongoing impact on a cure for type 1 diabetes and awareness right here in Orange County? You can attend the JDRF Breakfast of Champions on Thursday from 7:30 to 8:30 a.m. at the Ford Forum in Irvine. At this free one-hour breakfast you can meet members of the JDRF family, get a taste of what JDRF is all about, and find out about many opportunities for involvement and partnerships.
JDRF has funded more than $1.7 Billion in research to address Type 1 Diabetes, with much of the research aiding not only the fight against diabetes, but also against other auto-immune diseases. More than 80% of JDRF expenditures go directly to research and research related education.

Breakfast of Champions at Ford Forum (at the Taco Bell building), at One Glen Bell Way in Irvine.
Simply contact the JDRF office at 949.553.0363 or email orangecounty@jdrf.org to RSVP.
---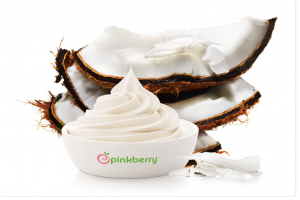 02.04.13
Pinkberry, the original tart frozen yogurt company that launched in 2005 in West Hollywood, will also be celebrating National Frozen Yogurt Day, on Tuesday, from 5 to 7 p.m. Stop by a Pinkberry for a free small frozen yogurt with toppings. Pinkberry's known for its light and refreshing taste, fresh hand-cut fruits and natural toppings.
Pinkberry has locations throughout Orange County including Brea, Newport Beach, Huntington Beach, Santa Ana, and Tustin.
---
02.04.13
Yogurtland celebrates National Frozen Yogurt Day today from 4 to 7 p.m. by serving free yogurt and toppings to guests from 4 to 7 p.m. Visit any Yogurtland for a commemorative cup and collectable biodegradable spoon while creating your masterpiece from 16 frozen yogurt flavors like birthday cake batter, hazelnut latte, boysenberry, caramel almond and almond midnight mocha and a wide array of toppings including mochi, granola, gummy bears, Hershey's Reese's Peanut Butter Cups, chocolate chips and more.

Yogurtland is also supporting First Book, a national education non-profit through Yogurtland Cares, the company's initiative to empower you. First Book offers new, high quality books and resources to kids in need. Yogurtland Cares will be matching donations to raise $20,000 to provide more than 8,000 new books to kids across the country through Feb. 10, Yogurtland will match donations made at http://cares.yogurt-land.com.

Yogurtland has locations through Orange County including Anaheim Hills, Brea, Costa Mesa, Dana Point, Fullerton, Irvine, Huntington Beach, Orange, Mission Viejo, and UC Irvine.


---
02.01.13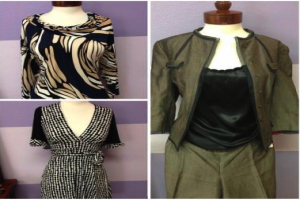 WHW's most buzzed about quarterly sale is on Saturday from 8 a.m. to noon in the parking lot at its headquarters in Santa Ana.
You can shop for a cause and find hundreds of casual blouses, dresses, jeans, shoes and so much more. All items are priced from $2 to $10.
All proceeds directly support the mission of WHW (Women Helping Women/Men2Work) providing employment support services for disadvantaged men, women and teens to empower them to economic self sufficiency through employment success.
1800 East McFadden Ave. in Santa Ana.
---
More Greer