Greer's Blog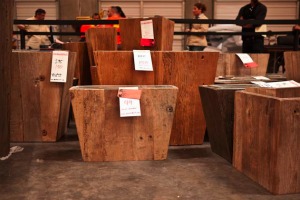 06.20.11
Make the trek to Los Angeles for HD Buttercup's half-yearly sale going on through July 10. At the 150,000-square-foot design emporium all sofas, light fixtures, tables, antique and vintage items, rugs, and art will be discounted 20 to 70%, with items starting at $25. Choose from Sferra Fine Linens, Lillian August, Cisco Home, Timothy Oulton, Urban Woods Environment, Style de Vie, Stark Carpet and more.
Open 10 a.m. to 7 p.m. Monday through Saturday; 11 a.m. to 6 p.m. Sunday.
3225 Helms Avenue in Los Angeles. 310.558.8900.

---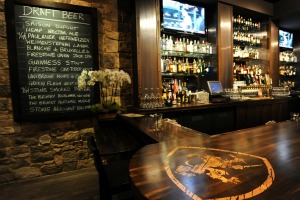 06.20.11
If you haven't been to Haven Gastropub in Orange, it's quite possible you've been living under a rock. Haven's "pub meets gourmet eats" concept has earned rave reviews locally, regionally and nationally, being named one of the country's "Best New Gastropub" by Draft Magazine, which commended the restaurant for having "breathed new life into the old gastropub concept." This week, some of our favorite restaurateurs, Partners Executive Chef Greg Daniels, Wil Dee and Ace Patel are offering a chance to win a $100 gift card to their restaurant in historic Old Towne Orange! To enter, email Gretchen at gretchen@greersoc.com.
This gift card is your ticket to experience the best craft beers flowing regularly on rotating taps, from breweries such as Russian River, Mikkeller, Brewdog, Stone, and The Bruery. If you like it in a bottle, Haven's got more than 100 to try! If specialty single-malt whiskeys, scotches and bourbons is your thing, they have more than 50 options to satisfy! Of course, if you're like us and love great wines, their worldly wine list, with nearly 50 wines by the glass, is killer!
We'll be pairing that with our favorite burger, the Haven Burger, piled high with roasted red bell peppers, wild arugula, pickled red onions and St. Agur blue cheese (and you know we'll ask for Chef Daniels' housemade ketchup on the side)!
Haven Gastropub in Old Towne Orange is located at 190 South Glassell Street. Hours of operation are 11 a.m. – 2 a.m. daily. Happy Hour menu offered 3 p.m. – 6 p.m. Monday – Thursday and 11 p.m. – 1 a.m. daily. Walk-ins welcome. For more information or to make reservations, call 714.221.0680 or visit havengastropub.com (on Facebook, Facebook.com/HavenGastropub).
---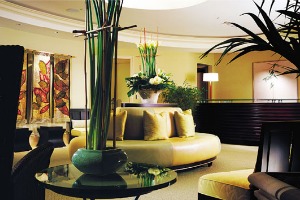 06.17.11
Pampering your papa this Father's Day is easy at the St. Regis Monarch Resort. Father's Day specials at the best address for beach, golf and spa include a "Dad's Escape" at Spa Gaucin. Dads can enjoy a 90-minute massage at Spa Gaucin, one of the world's only Forbes Five Star Spas. During the session, a talented therapist will assess his body, energy and muscle needs and then relax, restore and refresh tired minds and muscles. The treatment will end with a glass of wine to be enjoyed by the fireplace. $245 for 90 minutes, (a 10 % discount).

Or dads and their kids can take advantage of the resort's personalized surf lessons taught by St. Regis surf instructors. Cost is $88 per person, per hour, (a 20% discount). Valid over Father's Day weekend.

You can also dive Dad a true escape with A Time for Pleasure, a special promotion offering a 20 % discount on any room, any day. To take advantage of A Time for Pleasure, please contact The St. Regis Monarch Beach Reservation Butlers at 1.800.722.1543 or visit www.stregismb.com. Rate code PLEASURE.
St. Regis Resort, Monarch Beach at One Monarch Beach Resort in Dana Point.
---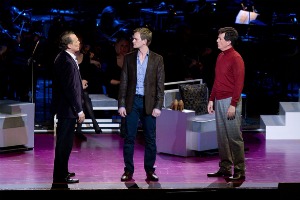 06.17.11
So you're a musical theater buff, but missed out on seeing the New York Philharmonic's star-studded presentation of Stephen Sondheim's "Company" live. You're still in luck, UltraLuxe Cinemas at Anaheim GardenWalk is showing the film version of Stephen Sondheim's "Company" with the New York Philharmonic at a Sunday matinee at 2 p.m. and Tuesday at 7:30 p.m.

Neil Patrick Harris leads an all-star cast which includes Patti LuPone, Stephen Colbert, Jon Cryer, Christina Hendricks, Craig Bierko and Martha Plimpton. "Company" tickets are on sale now at theater box offices or online at www.ultrastarmovies.com.

The presentation is rated PG-13 and has a run time of 150 minutes. Ticket cost $18.
UltraLuxe Cinemas is at Anaheim GardenWalk on the upper level at 321 W. Katella Ave. in Anaheim.
---
More Greer