Greer's Blog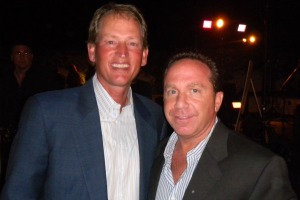 06.03.11
Don your baby-blue and gold pride Saturday at the Wooden Athletic Fund's 5th Annual Orange County Celebration Dinner. The star-studded event will include Los Angeles Lakers player Matt Barnes, as well as Head Football Coach Rick Neuheisel and Head Men's Basketball Coach Ben Howland
The Wooden Athletic Fund strives to provide academic and athletic opportunities for some of UCLA's more than 650 student-athletes and plays a pivotal role in offsetting the rising costs of collegiate athletics.
Beginning at 6 p.m. at the Newport Beach residence of bruin alum Barry Saywitz, attendees will enjoy an open bar, passed hors d'oeuvres, all-you-can-eat prime rib, live music by Flashback Heart Attack, dancing, and priceless auction items.
Tickets are $150 per person and will provide financial support to assist in covering program expenses such as scholarships, academic services, life-skills development, team travel, operational costs, and recruiting efforts.
Other guests include: Rafer Johnson (Olympic Gold Medalist for Track & Field); Cade McNown (NFL Quarterback); DeShawn Foster (NFL Running Back); Toby Bailey (NBA player); Tyus Edney (NBA player); Kai Forbath (UCLA Football Kicker); Ryan McGuire (MLB player); Eric Byrnes (MLB Outfielder); Sinjin Smith (professional beach volleyball player); Ann Meyer Drysdale (NBA player and 1st woman to be inducted into the UCLA Athletics Hall of Fame in 1988); Danny Farmer (NFL Wide Reciever); Ed and Charles O'Bannon (NBA basketball players); Jason Kapono (NBA basketball player); and Marques Johnson (NBA basketball player).
For more information or to reserve your spot, contact Scott Wandzilak at 310.206.3302.
---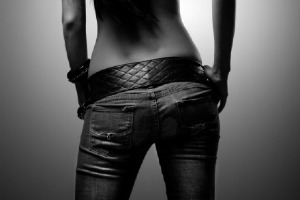 05.31.11
Celebrity denim designer Mychael Darwin is doing his part to support VH1's "Save The Music Foundation."

The OC-based designer kicked off his career making high-end leather themed tour jackets for musicians and concert world tours—including the Michael Jackson Dangerous Tour.

You can bid on an exclusive VIP Denim Experience package from Mychael Darwin Custom Made Jeans worth $1,500. If you win, you'll be in for a fashion extravagance: custom-made jeans hand-sewn to your exact body measurements from the premium denim fabrics made at his studio in La Habra.

The "Save the Music" auction includes other signature pieces from high-fashion icons such as Ralph Lauren, Jean Paul Gaultier and Alberta Ferretti. The first phase of the auction continues through today. The second auction kicks up again on Thursday.
---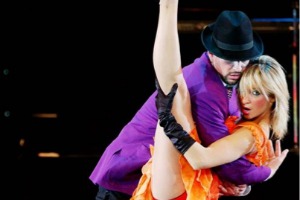 05.31.11
In celebration of Broadway's hottest ballroom dance show, "Burn The Floor" playing at Segerstrom Center for the Arts through Sunday, June 12, the cast will be giving a free preview performance Wednesday at 1 p.m. at South Coast Plaza in Carousel Court.
Prepare to be dazzled, plus there will be ticket giveaways, autographs and photo opps with the cast. Tickets to Burn The Floor start at $20 and are available online at SCFTA.org, by calling 714.556.2787 and at the Box Office at 600 Town Center Drive in Costa Mesa.
---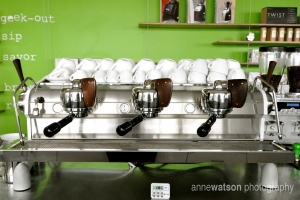 05.27.11
Exciting news for all coffee lovers in Orange County! The Portola Coffee Lab is officially open at the OC Mart Mix in Costa Mesa. Taste premium organic coffee always hand-picked and flawlessly-roasted. Portola takes the coffee experience to a new level, with its "Art of Brewing" process serving coffee from state-of-the-art Slayer espresso machine, Bunn Trifectas, at the Hario Halogen-Heated Syphon Bar, or v60 pour over bar. If all of these terms are new to you, you need to stop by Portola and learn more. We promise you will be hooked.
Open 6 a.m. to 9 p.m. Monday through Sunday.
The OC Mart Mix at SoCo Collection is at 3313 Hyland Avenue in Costa Mesa.
(Photo credit: Anne Watson Photography)
---
More Greer