Greer's Blog
03.05.14
In honor of International Women's Day, Senhoa will launch its latest jewelry line, the Solidarity Collection, at Jo Malone London Boutique at South Coast Plaza on Saturday from 3 to 6 pm. Guests will get a first look at and shop the collection while enjoying complimentary Champagne. Exclusive gifts with purchases over $100 will be offered.
The Solidarity Collection features jewelry, handmade by vulnerable women and survivors of human trafficking and exploitation. Proceeds from the sale of each piece of jewelry will directly fund Senhoa's community development projects, which provide income-generating opportunities and aid in the rehabilitation and education of young women in South East Asia.
Inspired by traditional Cambodian weaving, the Solidarity Collection features Senhoa's signature weaving technique to unite palladium plated seed beads set upon sparking crystals by Swarovski Elements.
This line includes necklaces, rings and earrings ranging from $50 to $80 and will be made available in several colors.
Joe Malone is at Level 2, across from Louis Vuitton at South Coast Plaza. 714.545.4632
---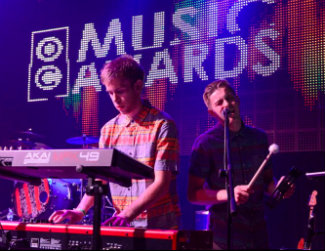 03.03.14
We are giving away a pair of tickets to the biggest night on local muisc, the 13th annual OC Music Awards on Saturday, March 8 at City National Grove of Anaheim. Just share this on your Facebook page and we will choose the lucky winner on Friday. For more information about the show, visit here. Tickets to the show cost $40 per person and include free parking. Purchase tickets here.
City National Grove of Anaheim is at 2200 East Katella Avenue (adjacent to Angel Stadium of Anaheim), in Anaheim.
---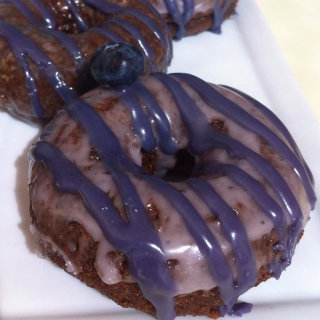 02.28.14
For the first time in Orange County--as of Saturday, 24 hours a day--you can enjoy purple yam (ube) donuts at Friendly Donuts in Orange. The super friendly and family-owned donut shop, founded in 1985, is known for fresh strawberry-filled cream donuts, delicious dossants (croissant donuts), as well as a variety of traditional donuts.
Friendly Donuts is introducing the popular ube donut thanks to its exclusive partnership with Los Angeles based Buttermilk, Inc. The ube is a staple ingredient from the Philippines used in a variety of desserts, as well as a flavor for ice cream, rolls, tarts, cookies, cakes and other pastries. Its rich purple color adds an extra enticing visual effect.
Open 24 hours a day.
4442 E. Chapman Ave. in Orange. 714.538.4942.
---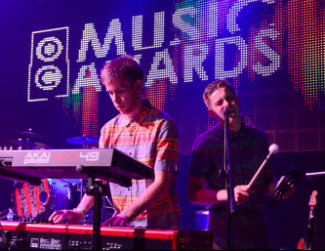 02.24.14
The countdown is on for the OC Music Awards on Saturday, March 8 at the National Grove Theater in Anaheim. And tomorrow night, the Best Live Band Finals with Beneath The Buried, Well Hung Hearts, Midnight Hour, Solution & Rebel Revive will perform at the Observatory Orange County in Santa Ana.
Showcase Series judges will score each band's performance on musicianship, originality, song composition, stage presence and show attendance. The show is free and open to all ages show. Doors open at 7 p.m.
The Observatory Orange County is at 3503 S. Harbor Blvd. in Anaheim.
Visit ocmusicawards.com for more info.
---
More Greer