Greer's Blog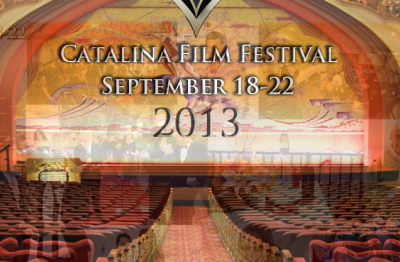 09.09.13
The Catalina Film Festival kicks off on Catalina Island from Sept. 18-22 for a five-day run of 75 films, parties, entertainment and celebrity attendees.
On opening night, Wednesday, Sept. 18 Sharon Stone will be honored with the Inaugural Stanley Kramer "Social Artist" award for her works that embodies Kramer's qualities of social consciousness. The evening starts at 6:30 p.m. with red carpet arrivals, followed by the award presentation at the Wrigley Stage, and then an 8 p.m. public film at the beach, and VIP reception with Sharon Stone. Other celebrities confirmed to attend the CFF include Jon Favreau, Patricia Arquette, Michael Rapaport, Jaime Pressley, Ian Ziering, Lisa Bonet, Nikki Reed, Billy Zane and more.
CFF films include features, shorts, student films, animation, documentaries and an Isla Earth Conservation Series.
Sponsors include Stella Artois, Horseshoe Bend Vineyards, E com Merchant Solutions and The Cafaro Group. For more information, as well as the film schedule, and tickets visit www.CatalinaFilm.org.
---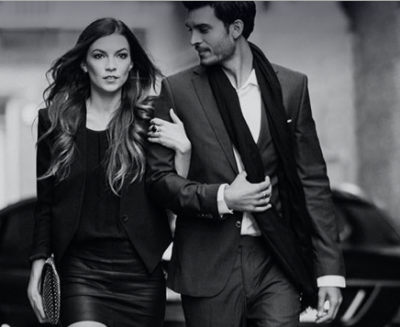 09.09.13
A new car ride for hire service called Uber just launched in Orange County; it's a free app that connects a private driver to you with a tap of a button. Based in San Francisco, Uber is now available in 18 countries as well as 24 cities in the U.S. Uber is offering Greer's OC readers a $20 credit by using the promo code 'OCDEV' through Tuesday. You can request a ride and be picked up within minutes. A new fleet will be arriving soon called UberX that will be cheaper than a taxi.
This code is good for first time riders only, anywhere in the U.S.
To redeem a promotion code, you just need to apply that code to your Uber account prior to taking your ride. Here's how:
UBER APP:
1. Tap the "My Account" button in the top-left of your Uber app.
2. Tap the "Promotion Code" option.
3. Type your promotion code and press "Send".
TEXT MESSAGE:
1. Text your promo code to 827222 (US Only)
UBER.COM WEBSITE:
1. Sign in at http://uber.com
2. Click the "Promotions" link at the top of the page.
3. Type in your promo code and click "Submit"
---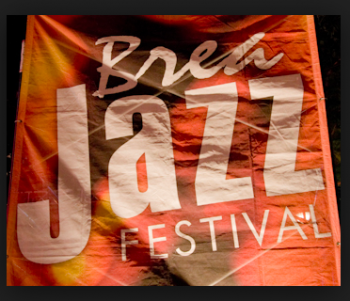 09.03.13
Brea Jazz Festival kicks off this weekend on Saturday at 4 p.m. and Sunday at noon. Main stage concerts are Saturdays at 7:30 p.m. and Sundays 5:30 p.m. The Rebellious Blue Dogs perform Saturday and Susie Hansen Latin Jazz performs Sunday.
The event includes fine arts and artistic crafts, street side entertainments, beer and wine garden, information and spoon bothers. On Saturday, there will also be a Radio Disney DJ, Home Depot Workshop, Farrell's Ice cream and balloon artists and face painting.
General admission is free and includes chairs. Reserved seating costs $40. It includes one seat at a table by the stage, private bar located within the reserved seating area. Includes gift bag with $25 gift certificate for Two 40 South, $10 gift certificate for The Melting Pot, free signature Jazz Festival wine glass, 2 beer or wine tickets and other coupons and gifts from the downtown merchants.
For the entire line-up of acts visit and to purchase tickets visit here.
210 West Birch St. in Brea.
---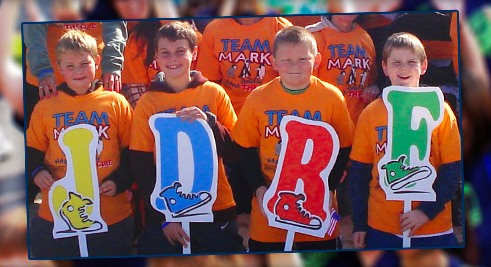 08.30.13
Join me in the JDRF Walk to Cure Diabetes on Sunday, Nov. 3 at UC Irvine. You can team up with JDRF, the only global organization with a strategic plan to fight type 1 diabetes for a fun morning 5K walk with family, friends and co-workers. JDRF's plan will progressively remove the impact of T1D from people's lives until it is no longer a threat to anyone. Walking doesn't cure diabetes, fundraising does and the first step is to register your team at here.
Type 1 diabetes is an autoimmune disease in which a person's pancreas loses the ability to produce insulin—a hormone essential to digestion. It can happen to anyone at anytime. More than 15,000 children and 15,000 adults in the United States receive a diagnosis each year. The walk starts at 9 a.m. at University of California, Irvine at 4242 Campus Drive in Irvine. The JDRF staff is always there to help. If you have questions, just call the office at 949.553.0363.
Want to know other ways you can help support JDRF? Marshalls is selling sneakers all month long. Stop in your local store and say, Thank you! Last year Marshalls raised more than $50,000 in Orange County!
And, Schlotzky's Deli is doing a promotion through September as well. Stop by the Brea store and say thanks if you're in the neighborhood. 2500 E. Imperial Hwy Brea. 714.256.1100.
---
More Greer