Greer's Blog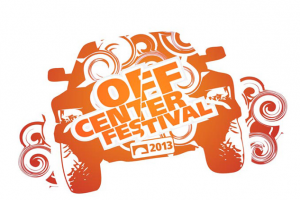 01.22.13
Twelve days of avant garde theater and musical acts are kicking off tonight as the Off Center Festival returns at the Segerstrom Center for the Arts through Saturday, Feb. 2. Rival Sons with Robert Jon and the Wreck will be performing at 8 p.m. at the Samueli Theater. The Center brings contemporary theater, avante garde visual arts, rock and indie music, as well as musical comedy filling the stages and arts plaza at OC's world class venue. The festival brings non-traditional performances and experiences that are affordable—multi packages tickets prices cost $10 (three for $30); and single tickets cost $20.
Leatherby's Cafe Rouge also created a special priced menu available in their Off Center Lounge throughout the festival (except Monday, January 28.) Attendees can mingle and discuss the works with the creators and performers.
Musical comedy madman Reggie Watts performs Wednesday, Jan. 23 at the Renee and Henry Segerstrom Concert Hall.
Minsk, A Reply to Kathy Acker performances at 7 p.m. Thursday through Saturday at Founders Hall.
Doug Varone and Dancer perform "Stripped/Dressed" Friday and Saturday at 8 p.m. at Renée and Henry Segerstrom Concert Hall.
Indie band, Sea Wolf performs Monday, Jan. 28 at 8 p.m. at Founders Hall.
For the entire list of performers, shows and schedules, click here.
Tickets are available at 600 Town Center Drive in Costa Mesa. For more information, call 714.556.2787, or http://www.SCFTA.org.

---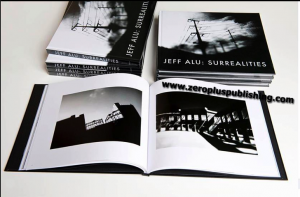 01.18.13
Fine Art photographer, Jeff Alu, a member of The Orange County Center for Contemporary Art http://www.occca.org/ just released a stunning photography book, Jeff Alu: Surrealities, through Zero+ Publishing. Alu is one of my favorite photographers in the world. He's a self-taught talent with an eye for capturing amazing scenes of landscapes and urban settings.

Alu will be at Photo LA http://www.photola.com/ today through Monday at the Santa Monica Civic Auditorium at the Zero+ Publishing booth to sign copies of his hardcover book ($40).
Jeff Alu: Surrealities can be ordered directly here.

---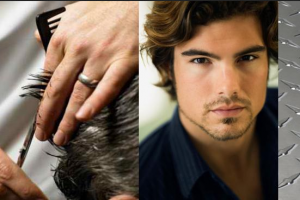 01.18.13
Also new to Plaza Antonio, 18|8 Fine Men's Salon offers premium experiences just for men such as upscale, moderately priced cuts and styling, straight edge hot lather shaves, facials, neck and shoulder massages, scalp treatments, MANicures and more all provided in semi-private grooming areas. Customers can also purchase memberships.
18|8 Fine Men's Salons pays homage to the transformation of traditional steel into better performing stainless steel (18% chromium, 8% nickel) as in improving both look and performance for men.
Open 10 a.m. to 6 p.m. Monday through Friday; 9 a.m. to 6 p.m. Saturday; and 10 a.m. to 6 p.m. Sunday.
Plaza Antonio at 22361 Antonio Parkway in Rancho Santa Margarita. 949.766.5741.
---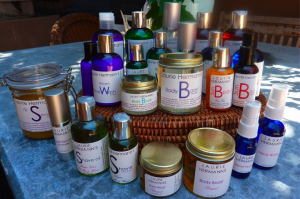 01.16.13
When it comes to healthy skin for babies, children, men and women, we just discovered Laurie Hermann's skin care, a Manhattan Beach based company crafted with 100% natural and top quality ingredients.
Laurie sources natural ingredients, formulates and packages her line of skin care in small batches. She incorporates world renown, centuries old ingredients known for their natural health benefits such as neroli, rose water, macadamia nut oil, and kelp. Skincare products include the best-selling Face Serum, a natural oil allowing your skin to breath and keeping pores open; Pacific Face Wash, a top seller with kelp and aloe vera powder; Nature Wash (teen's favorite) works on all skin types; Neroli Water, provides a calming effect on skin; Sea Salt Scrub; Shaving Oil, and our favorite California Body, a body moisturizer that leaves your skin feeling soft and hydrated.

You can find her line at various farmers markets in Los Angeles such as Beverly Glen on Saturdays from 9 a.m. to 2 p.m.; and Larchmont from 10 a.m. to 2 p.m. Sundays. You can also order online and as a special for Greer's OC readers, you'll receive 25% off with discount code Greer at http://shoplhermann.com/
---
More Greer