Greer's Blog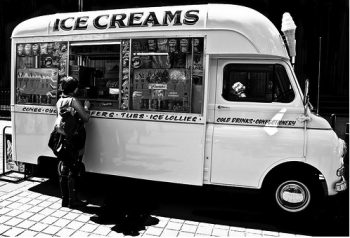 07.08.10
Remember when an ice cream truck could make your day, especially in the summer? The hokey music heralding its arrival from blocks away. The chocolate-covered ice cream bars, Big Sticks and Bomb Pops. The drivers who your mom kept a wary eye on.
Well, ice cream trucks are back, at least now that the OC Fair has its own. Starting Saturday, the truck will be giving out free ice cream bars, OC Fair treats and Pepsi throughout Orange County. If you need up-to-the-minute details, just follow @ocfair on Twitter and OC-Fair on Facebook, but here's a cheat sheet (that could change).
Saturday, July 10, noon-6 p.m.
Dana Point and San Clemente
Sunday, July 11, noon-6 p.m.
Laguna Hills/Mission Viejo, Aliso Viejo, and Laguna Niguel
Thursday, July 15, 3-6 p.m.
Santa Ana/Costa Mesa
Friday, July 16, noon-6 p.m.
Fountain Valley/Westminster, and Buena Park/Cypress/La Palma
Saturday, July 17, noon-6 p.m.
La Habra, Yorba Linda/Placentia and Villa Park/Tustin
Sunday, July 18, noon-6 p.m.
Fullerton/Brea and Anaheim/Orange
---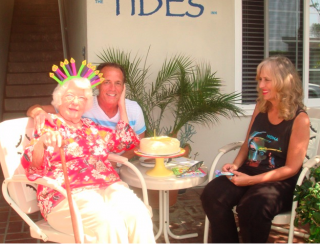 07.05.10
Here's a screaming deal that you need to know about. The Tides in Laguna Beach, a great spot and a fantastic value for families, couples, and business travelers is offering a birthday treat through June 2011! The last two digits of your birth year is your rate on your birthday. A two-night minimum stay is required; standard rates apply on additional room nights. Here's how it works: if you were born in 1969, your rate will be $69 on your birthday night. My favorite is the guest who got a room night for $12 on her 98th birthday from her daughter (pictured above).
The special is for one night only, and you must stay on your actual birthday. Guests must be at least 18 and show ID. Offer expires on June 30, 2011.
Here's the scoop on The Tides: It's a completely refurbished 21-room hotel with a comfortable, homey setting in picturesque Laguna Beach. Amenities include a large outdoor patio with a heated saltwater pool, wood-burning fireplace and gas grill, plus free use of beach items such as chairs, towels, and boogie boards. Dogs are welcome for $25 per night, which includes a cozy pet blanket and chewy treat. Ten of the rooms at The Tides have well-furnished kitchenettes. All rooms are non-smoking.
460 N. Coast Highway in Laguna Beach. 1.888.777.2107 or www.tideslaguna.com.
---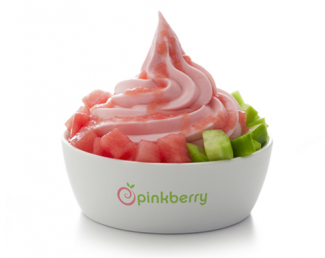 06.29.10
Pinkberry is now offering a new limited-time summer flavor: watermelon. And stop by Pinkberry's special Watermelon Happy Hour daily, from 5 to 7 p.m. and you will receive 50% off any size serving of watermelon Pinkberry, including swirls and side by sides. Pinkberry is OC at Fashion Island in Newport Beach, Bella Terra in Huntington Beach, The Irvine Spectrum, Santa Ana, Tustin and Fullerton. For the nearest OC Pinkberry, check here.
---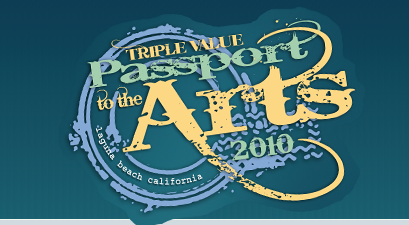 06.27.10
Laguna Beach's world-renowned outdoor summer art festivals— The Festival of Arts, Sawdust Art Festival and Art-A-Fair —are offering a passport that allows unlimited admission to all three festivals for the entire season.
You can purchase a triple value Passport to the Arts just $19 (a $36 value, which includes a one-time all-day free parking with each ticket). That's one pass and three art festivals all summer long!
The festivals feature more than 500 artists, 300 hands-on workshops, 200 musical performances, dozens of special events, and an array of restaurants and other food purveyors.
Additionally, selected retailers and merchants throughout Laguna Beach are offering special discounts to Passport holders. Whether you're planning a day trip, weekend escape, or extended stay, the art festivals are a must-see!
The Festival of Arts: July 5 through Aug. 31.
Sawdust Art Festival: June 25 through Aug. 29.
Art-A-Fair: June 25 through Aug. 29.
The Laguna Beach Passport to the Arts can be purchased at www.LagunaBeachPassport.com or by calling 949.497.0521.
---
More Greer