Greer's Blog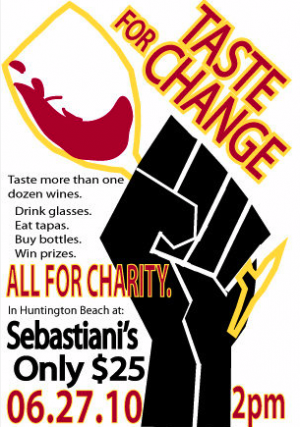 06.23.10
David McKinley's affair with wine began when he was growing up in Canada's greatest wine growing region, the Okanogan Valley. He first sunk his feet into a barrel of grapes at the young age of six.
When he turned 21, he immediately began work within the wine industry. However, in comparison to his new nonprofit, Taste for Change, wine seems largely unimportant to David. Around the same time that he was harvesting the sloped Okanogan vineyards, David lost his younger brother, Daniel, due to complications from Down syndrome.
"He was just the most beautiful child," McKinley said. "I begged my parents every day for a little brother, and when I finally got one, I was consumed. I was totally engrossed in Danny, his differences, he was amazing.
He died, but I definitely haven't lost him, he taught me everything know, and everything I do to this day is for him."
David created Taste for Change in his brother's memory, an event that pairs wine and tapas for a new charity each month.
For the inaugural Taste for Change's event 2 p.m. Sunday at Sebastiani's Italian Bistro and Wine Bar in Huntington Beach, Best Buddies, an organization educating communities on mental disabilities, will benefit from the proceeds.
David's parents also adopted two wonderful children with Down syndrome, and ride 300 miles each year in support of Best Buddies.
So you can join Taste for Change, a chance to enjoy wine and do great things for people. Tickets cost $25. A dozen wines will be poured, including several desert wines, with proceeds from tickets/bottle purchases going to Best Buddies. For more information please email: .(JavaScript must be enabled to view this email address)
Or contact David McKinley directly: 714.519.5455
Sebastiani's Italian Bistro at 6078 Warner Ave. in Huntington Beach. 714.841.3619
---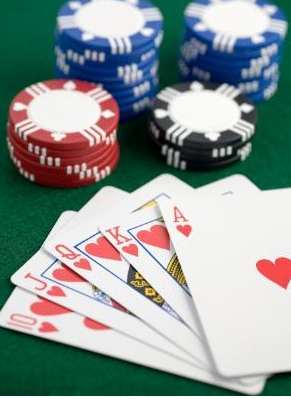 06.17.10
Care to help out a good cause? All you have to do is play poker. Really.
At Bootlegger's Brewery this Saturday from 5:30 to 10 p.m. you can join a charity poker event with proceeds benefiting an NAP Africa, an OC based non-profit based working to set up a medical clinic and preserve the Jabulani Village in Zimbabwe, Africa.
The Ndebele Art Project (NAP) is an organization made up of local O.C. women endeavoring to aid the villagers' struggling community, which has been embattled with political unrest and economic devastation.
The Jabulani villagers of tradesmen and women are known worldwide for their "tall blondes"—15-foot giraffes carved from the local mucwa hardwood, but that art has virtually vanished.
You can reserve a seat today here.
Entry Tiers:
Playa: $50 poker tournament entry
Shark: $100 Poker tournament entry, NAP Africa custom wine bottle
Pro: $150 Poker tournament entry, VIP drink/snack table service, NAP custom wine bottle
BootLegger's Brewery is at 401 S. Richman Ave. in Fullerton.
---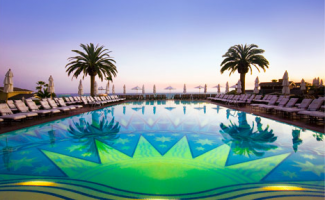 06.17.10
You can still win vacations at six OC luxury coastal resorts—the deadline is Saturday.
The prize, part of the Irvine Public Schools Foundation's "Irvine Dreamstakes" raffle, features a night, spa treatment and dinner at the Montage Laguna Beach, The Ritz Carlton, Laguna Niguel, The Balboa Bay Club, the Hyatt Regency Huntington Beach Resort & Spa, the Surf & Sand Resort and the Hilton Waterfront Beach Resort.

And with the purchase of a raffle ticket you are eligible to win the grand prize—a new condo at 3000 The Plaza, in Irvine, a luxury high rise, or $500,000 cash. The other big prize, up for grabs in July, is a year of free rent at The Park at Irvine Spectrum Center, the region's hottest new apartment community.

Tickets cost $150 and can be purchased by calling 949.734.6873 or faxing or mailing an entry form (available at www.irvinedreamstakes.com) to IPSF.

Also, on June 24, you can attend a preview Style Week OC at a public "tweetup." Held at The Park at Irvine Spectrum Center from 7-10 p.m., the event will feature looks from SwimSpot, small bites from Veggie Grill, California Pizza Kitchen and BoardWalk Bars. Brow & Beauty Bar will provide brow shaping. And there will be opportunities to buy tickets and win prizes.

Among the prizes that will be raffled off to those who buy raffle tickets at the event: One foursome at Pelican Hill Golf Club and another at Oak Creek Golf Club; dinner for eight at Lucca Cafe in Irvine; $100 Crystal Jade gift card; a year of free car washes from Pacific Auto Spa; a bootcamp package and a one-hour massage from Spa Gregories in Newport Beach.

The tweetup is free. To RSVP, click here:
---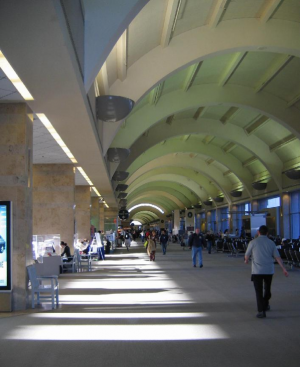 06.14.10
It's about time! John Wayne Airport is providing free wireless internet access throughout the terminal. In case you're flying out of town soon, just log onto the network that says JWAFREEWIFI, accepts the terms of "End User License," watch a thirty-second ad and then, voila you're connected to the internet. And the FreeFi Networks provides toll-free 24/7 technical support.
John Wayne Airport is improving and modernizing the Thomas F. Riley Terminal, and adding a new Terminal C, more parking and even more passenger services and amenities. Check out more improvements here.
---
More Greer