Greer's Blog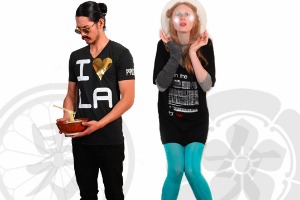 06.27.11
Orange County just landed popKiller, a fun-to-wear, Japanese-themed clothing and accessories store at the LAB Anti-Mall opening Tuesday at 11 a.m.
popKiller brings a handpicked selection of vintage style apparel, original screened shirts, and unique items like heart-shaped sunglasses, origami toilet paper and lucky cat key chains. Local designers and artists will constantly update items so that merchandise is fresh, fun and always a fair price.
Stop by Tuesday from 7:30 to 9:30 p.m. for free drinks and takoyakis, a Japanese pancake ball with octopus inside.
Open 11 a.m. to 10:30 p.m. Monday to Saturday; 10:30 a.m. to 9 p.m. Sundays. 714.966.9002.
---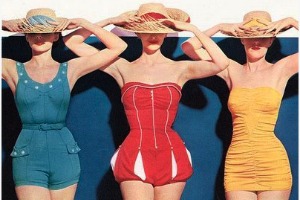 06.27.11
Paula Hanson, a fashionista's favorite boutique, is celebrating its opening and summer Tuesday with a fabulous sale. Nearly all merchandise is reduced 40 to 80%. You don't want to pass up on finding the latest looks at Paula Hanson for summer.

Just in are amazing wrap bracelets, cargo shorts, great lightweight summer tops, hats and all shoes are reduced 40%. Paula Hanson is the toast of Westcliff Plaza in Newport Beach.

It's the place to find avante garde styles, unique accessories, and designers from all over the world, and it's open 10 a.m. to 6 p.m. Monday through Friday; and 10 a.m. to 5 p.m. Saturday.
Paula Hanson is located at 1827 Westcliff Drive in Newport Beach. 949.515.3811.
---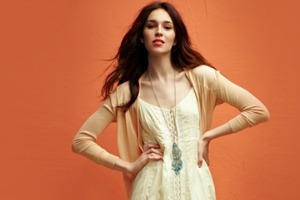 06.24.11
Forever 21 fans can experience the opening of the new XXI Forever Saturday at 10 a.m. at South Coast Plaza. The first 500 people in line will receive a free gift card, with values ranging from $10, $20, $50, $100 and onelucky winner will receive a $210 gift card.
Encompassing more than 43,000 square feet of retail space, this is the place to stock up on current fashions at affordable prices including brands like Heritage 1981, for women; 21MEN, for men of all ages; and Love 21, a contemporary women's line.
Level 1, Sears Wing at South Coast Plaza in Costa Mesa.
---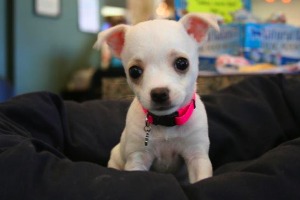 06.22.11
Join "Pups N Pinot", a wine connoisseurs, foodie and pet lovers ideal afternoon event. at the historic Newland House and Garden on Sunday from 2 to 6 p.m. in Huntington Beach. The wine and foods celebration is raising funds for A Leg Up Pet Rescue thats saving lives of dogs and cats at risk of being euthanized, neglected or abused.

You can enjoy wines from Napa, Sonoma, and Temecula wineries as well as local wine bars and sommeliers, and sample foods from restaurants, grocers and bakers. Silent auction items include a week's stay in a private home in Napa Valley, Cabo restaurant gift certificates; sporting events, theme parks and more.
And bring your pet for a Best of Show contest, a wiener dog race, or let your dog participate in a commemorative work of art, a "Pawcasso" at The Gallery HB, at the Hyatt Regency. Tickets cost $30 per person in advance ($35 at the door based on availability).

Newland House and Gardens is at 19822 Beach Blvd. in Huntington Beach. 714.328.8661.
---
More Greer