Greer's Blog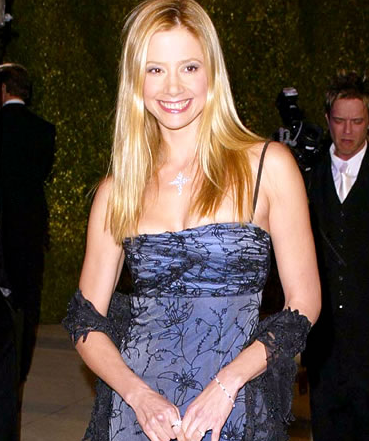 10.15.10
This great news just came in—two more special honorees were added to the inaugural Anaheim International Film Festival awards night celebration on Saturday! Academy Award-winner Mira Sorvino will be receiving the first Anaheim Film Honors Spotlight Award; along with the big-hearted Bruno Serato, owner of Anaheim White House and philanthropist.
Mira Sorvino will be receiving the award for her work and performance on Jon Gunn's "Like Dandelion Dust," which will screen at UltraStar Cinemas at Anaheim GardenWalk on Saturday at 4 p.m.
Serato will receive the AIFF Humanitarian Award for his extraordinary contributions to the Anaheim/Orange County community. For more than five years, Serato has fed underprivileged children gourmet pasta every night without fail. For a complete list of presenters and honorees check here.
You can attend the The AIFF Awards Night Celebration Saturday, complete with a exclusive red carpet experience at Disney's Grand Californian Hotel & Spa. The dinner and awards presentation will end with a VIP showing of "World of Color," the new nighttime water spectacular at Disney California Adventure Park. Tickets are now on sale. To purchase, please visit http://www.anaheimfilm.org or www.ultrastarmovies.com.
---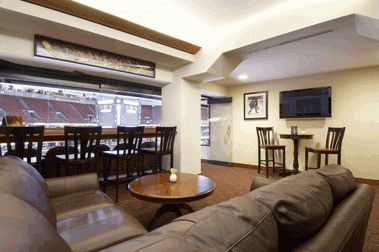 10.13.10
I'm excited that the Honda Center is offering party suite packages to watch the Lakers!
For the National Champs' preseason game against the Utah Jazz on Oct. 19, a Lakers Party Suite means comfy leather sofas, cocktail tables, huge plasma televisions and an incredible view of all the action! Packages begin at $2,500 and the suites are located at opposite ends of the court. Fourteen tickets to the game and parking passes for the venue are included with the suite.
Party Suites are the ultimate way to enjoy what will be a great game without the hassle of driving to LA!
For more information, click here or call the Honda Center Premium Seating at 714.634.2582.
---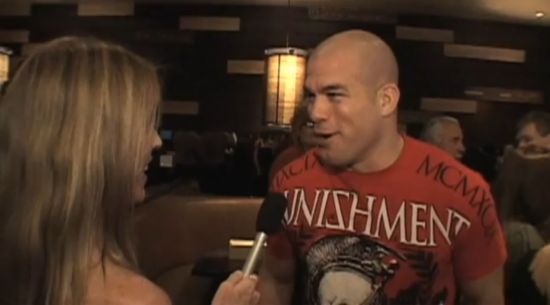 10.11.10
I was lucky enough to meet the Ducks and UFC's Tito Ortiz at their annual Meet the Team event. Tuesday Night Fight Night was a blast at Bluewater Grill in Tustin while fans tested their Wii boxing skills against the entire Ducks team, including fan favorites Teemu Selanne, Ryan Getzlaf, Corey Perry and Bobby Ryan and special guest Tito Ortiz.
All proceeds from the evening benefited the Anaheim Ducks Foundation and Register Charities.
---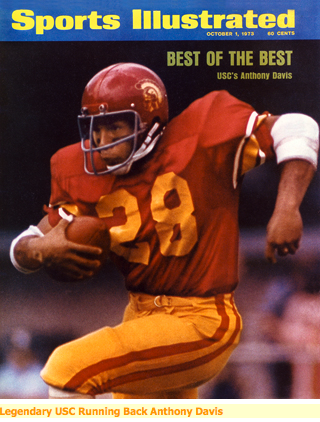 10.08.10
Ever consider the novel idea of getting off the couch on a Sunday? I didn't think so. But how about taking the kids to Sports Day at Craig Regional Park in Fullerton on Sunday from noon to 4 p.m.?
OC Parks is bringing together star players, teams and coaches from seven different sports (soccer, baseball, basketball, racquetball, sand volleyball, football and softball) for a fun-filled day of free athletic activities where children and teens can learn athletic skills from pros. (Best suited for kids ages 6 to 17.)
Former Angels pitcher David Frost, legendary USC running back Anthony Davis, the LA Galaxy Soccer Street Team, Cal State Fullerton women's volleyball team, Hope International University's softball team, and 3-time World Outdoor Singles Champion in racquetball, Rocky Carson, are just a few of the sports stars leading the activity camps.
Parking is free. The first 1,000 attendees will receive a complimentary lunch and beverage. For non-sports enthusiasts, additional activities will also be available including kids craft stations and a bounce house.
3300 State College Blvd. in Fullerton. 714.973.3180.
---
More Greer