Greer's Blog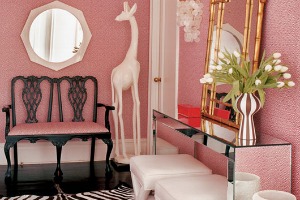 02.10.12
Jonathan Adler at Fashion Island invites you to Love Me Do! Find the perfect match on Saturday, they'll be pairing their dreamy pots with decadent bonbons. Plus, receive 10% off their vases, and anything pink and heart shaped.
Open 10 a.m. to 9 p.m. Monday through Friday; 10 a.m. to 7 p.m. Saturday; 11 a.m. to 6 p.m. Sunday.
Jonathan Adler is across from Bloomingdale's at Fashion Island in Newport Beach. 949.759.0017.
---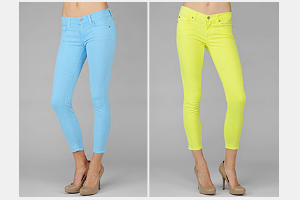 02.10.12
Let the fit experts at 7 For All Mankind boutique at Fashion Island find you the perfect pair of jeans at the 7 For All Mankind Fit Weekend. When you try on a pair of 7 For All Mankind jeans Saturday or Sunday, you have a chance to win a gift (valued at $200).
Open 10 a.m. to 9 p.m. Monday through Friday; 10 a.m. to 7 p.m. Saturday; 11 a.m. to 6 p.m. Sunday.
7 For All Mankind is located near the Iris Fountain at Fashion Island in Newport Beach. 949.640.0138.
---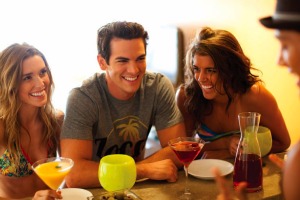 02.08.12
Weekends in Laguna Beach just became even better thanks to Pacific Edge, a Joie de Vivre Hotel's recently launched happenings at the Deck, its restaurant overlooking the sand.
On Sunday from 10 a.m. to 3 p.m. it's debuting a Gospel Sunday Brunch, where you can soak up the sun, and lift up your soul, while enjoying brunch offerings like praline French toast and country fried steak and eggs, The Deck is also serving three twists on traditional Bloody Marys (The New Orleans Bloody Mary, The South of the Boarder Bloody Mary and BLT Bloody Mary). Or play hooky from work at Ditch Friday when the Deck is offering food specials and all drinks are doubles from 11 a.m. to 3 p.m.
Pacific Edge is at 647 South Coast Highway in Laguna Beach. 949.281.5709.
---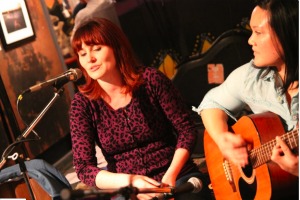 02.07.12
Tonight listen to the best in live acoustic performances at the Continental Room in Fullerton for Night #6 of the 2012 OC Music Awards Showcase Series. The Best Live Acoustic show starts with Mandie & Ruby (pictured above) at 7 p.m.; FoxxHound at 7:45 p.m.; Danny Maika at 8:30 p.m.; Parker Macy Blues at 9:15 p.m. and Tully James Wilkinson at 10 p.m.
The showcase series continues next Tuesday, Feb. 14 with a Best Live Band Show at the Constellation Room in Santa Ana. Five Showcase Series finalists in each live category will move on to the Showcase Series Finals, with the Best Live Acoustic Finals taking place on Wed., Feb. 22 at the Coach House and Best Live Band Finals on Friday, Feb. 24 at Segerstrom Center for the Arts.
Doors open at 6:30 p.m., and you must be 21 to attend. The Continental room is at 115 W. Santa Fe in Fullerton.
---
More Greer