Greer's Blog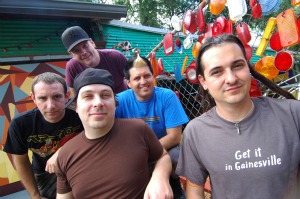 02.21.11
Coming in on two decades of ska punk music, genre veterans Less Than Jake is performing at the Anaheim House of Blues tonight (Feb. 21) in support of their new album TV/EP. Their latest work, released in October, features classic television theme songs & commercials as reissues of "Losing Streak" and "Hello Rockview" are scheduled to hit shelves on March 1.
Less Than Jake are accompanied to Anaheim with reggae jammers Supervillains and Off With Their Heads, an incredible punk group from Minnesota.
House of Blues is at 1530 S. Disneyland Dr. in Anaheim. 714.778.BLUE (2583).
(Photo Credit: Dennis Ho)
---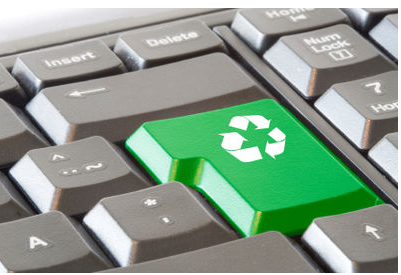 02.18.11
I'm happy to share this eco-conscious news! As part of the 14th Annual Toshiba Classic coming up March 7-13 at Newport Beach Country Club, Toshiba is partnering with Goodwill to collect thousands of pounds of e-waste. This means that you can schlep your old electronics and leave them for recycling Saturday from 10 a.m. to 3 p.m. at The District in Tustin!
And everyone who recycles an electronic item will receive two free tickets to the Toshiba Classic.
You can also enter for a chance to win an "Electronic Home Makeover," among many other prizes. No purchase or donations required to enter the sweepstakes. Shoppers can enter to win two new LED TVs, a Blu-ray player, laptop, energy efficient light bulbs and camcorder courtesy of Toshiba.
(The drop-off is in parking area adjacent to JT Schmids Restaurant & Brewery; guests are encouraged to enter the center from Tustin Ranch Road just off Jamboree Road.)
---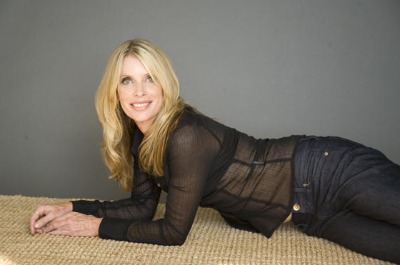 02.14.11
OC Weekly, one of my favorite publications, the go-to resource for food, music, culture, calendar, and what's going on around the county, just released their annual "Sex" issue. And that they named me one of the "sexiest people in OC" makes me laugh beyond belief, and thanks to them for mentioning juvenile diabetes to boot. Thanks OC Weekly, and for putting me in great company with the sexy Lee Healy, Erica Hosseini, Kobe Bryant, James and Matthew Fletcher. Check here to see who made the hot list this year!
---
02.11.11
In an effort to show the love on Valentine's Day weekend, 7 Day Dental is kicking off its first annual Dentists Pulling from the Heart Day. A growing number of residents in OC and Los Angeles are unable to afford expensive dental procedures and 7 Day Dental will be performing tooth extractions and raise awareness of the need for better dental health care in our community.
From 10 a.m. to 5 p.m. on Sunday, Feb. 13, at the 7 Day Dental Lincoln office in Anaheim, Lestonnac Free Clinic and volunteers from Youth Leadership America will help the experienced dental team from 7 Day Dental will care for as many people as possible throughout the day. Dr. Chuck Le, founder of 7 Day Dental and 2010 Best General Dentist in Southern California, will be assisted by 14 oral surgeons and 100 volunteers.
To further help alleviate pain and reduce stress, chiropractors from South Bay Pain and Rehab Center and massage therapists from Everest College will be on site to offer free services that day.
Anyone in need of tooth extraction is welcome. Patients will be examined and will receive extractions as time permits. Work will be done on a first come, first served basis and free parking is available.
Former tennis-pro Taylor Dent will be onsite in the morning for autographs.
7 Day Dental is located at 2265 W. Lincoln Ave. in Anaheim.
---
More Greer