Greer's Blog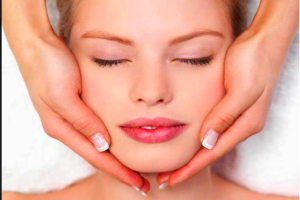 09.07.12
Take the day off Sunday and enjoy a fun-filled Ladies Day Out from noon to 5 p.m. at Dantian Studio in Costa Mesa. For just a $25 entrance fee, or $20 pre-paid ticket, you can enjoy a day of shopping, beauty services, take pictures at a photobooth and sip on cocktails. You can expect complimentary mini facials, massages, waxing endermologie treatments, fitness demos, reiki, and discounted spray tanning.
The class schedule starts at 1 p.m. with a one hour Terra Essential Oil workshop; at 2 p.m. a one-hour hypnotherapy class, at 3 p.m. a one-hour meditation workshop, and at 4 p.m. a 30 min. skincare and peptides class. A portion of the proceeds will benefit the Octopus Children's Foundation which helps at risk children and teens.
Tickets can be purchased online at http://www.amgladiesdayout.eventbrite.com for $20 or at the door for $25. Dantian Studio is at 801 Baker St. in Costa Mesa. 949.701.9029.
---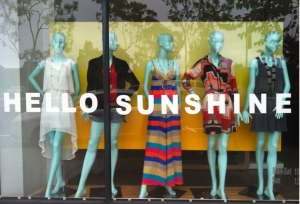 09.06.12
Celebrate Fashion's Night Out on Thursday from 4 to 7 p.m. at Harper's in Corona del Mar, a place to find affordable, in-style, hip clothes hand selected by Erica Thomas. While you're shopping enjoy Champagne, wine, cold milk and freshly baked cookies. The first 20 customers who arrive at the event will receive 20% off their purchases.
The boutique will be packed with fall fashions, jewelry, belts, bikinis and even boots and shoes. We are loving the snake-print skinnies by 7 for All Mankind, the nautical striped top for Splendid, high low tops, and comfy pullover sweaters.
Harper's is at 2610 E. Coast Highway in Corona del Mar. 949.644.7467.
---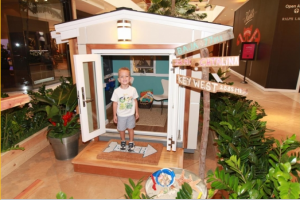 09.06.12
Custom playhouses that look more like mini dream homes with lighting, architectural elements, lofts, hardwood floors and custom wood details will be auctioned off to benefit HomeAid OC are on display for the first time at South Coast Plaza through Sept. 30, and open for tours from noon to 4 p.m. Saturdays and Sundays.
The enchanting Project Playhouses were designed by top designers and architects to help change lives for those in need. Since its inception, the annual fundraiser, now in its 21st year, has raised $6.3 million for HomeAid OC. The finale of the Project Playhouse season will be a special event auction on Friday, Oct. 5 from 6 to 10 p.m. at the Balboa Bay Club that will include fine dining, a live concert and a live auction of the whimsical playhouses.
Tickets cost $275 each. For more information, email info@homeaidoc.org, or call HomeAid OC at (949) 553-9510, or visit http://www.projectplayhouse.org/cat5.php
---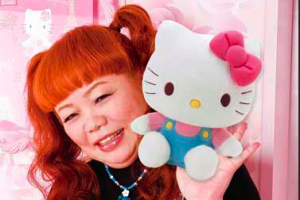 09.06.12
Fans of Hello Kitty can meet Yuko Yamaguchi, in person Friday from 1 to 2 p.m. at South Coast Plaza. She's the designer behind Sanrio's Hello Kitty and she'll be at Project Playhouse's Hello Kitty playhouse to celebrate the event and sign autographs and have pictures taken with fans.
Project Playhouse is a part of the 11th Annual Festival of Children going on at South Coast Plaza through Sept. 30. More than 100 stage and activities are taking place to enchant both children and adults, and help raise awareness and funds for children's charities.
South Coast Plaza is at 3333 Bristol St. in Costa Mesa.
---
More Greer